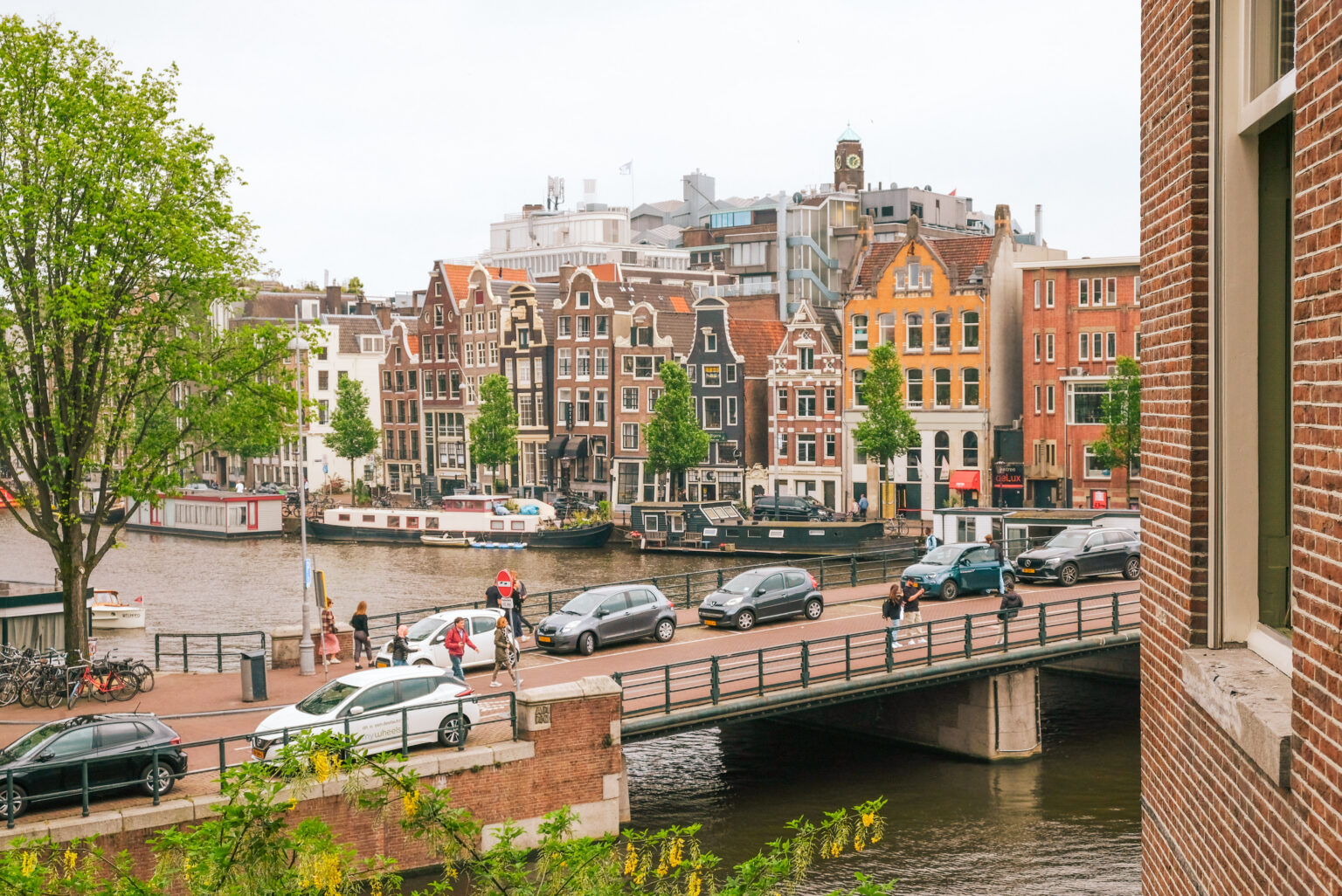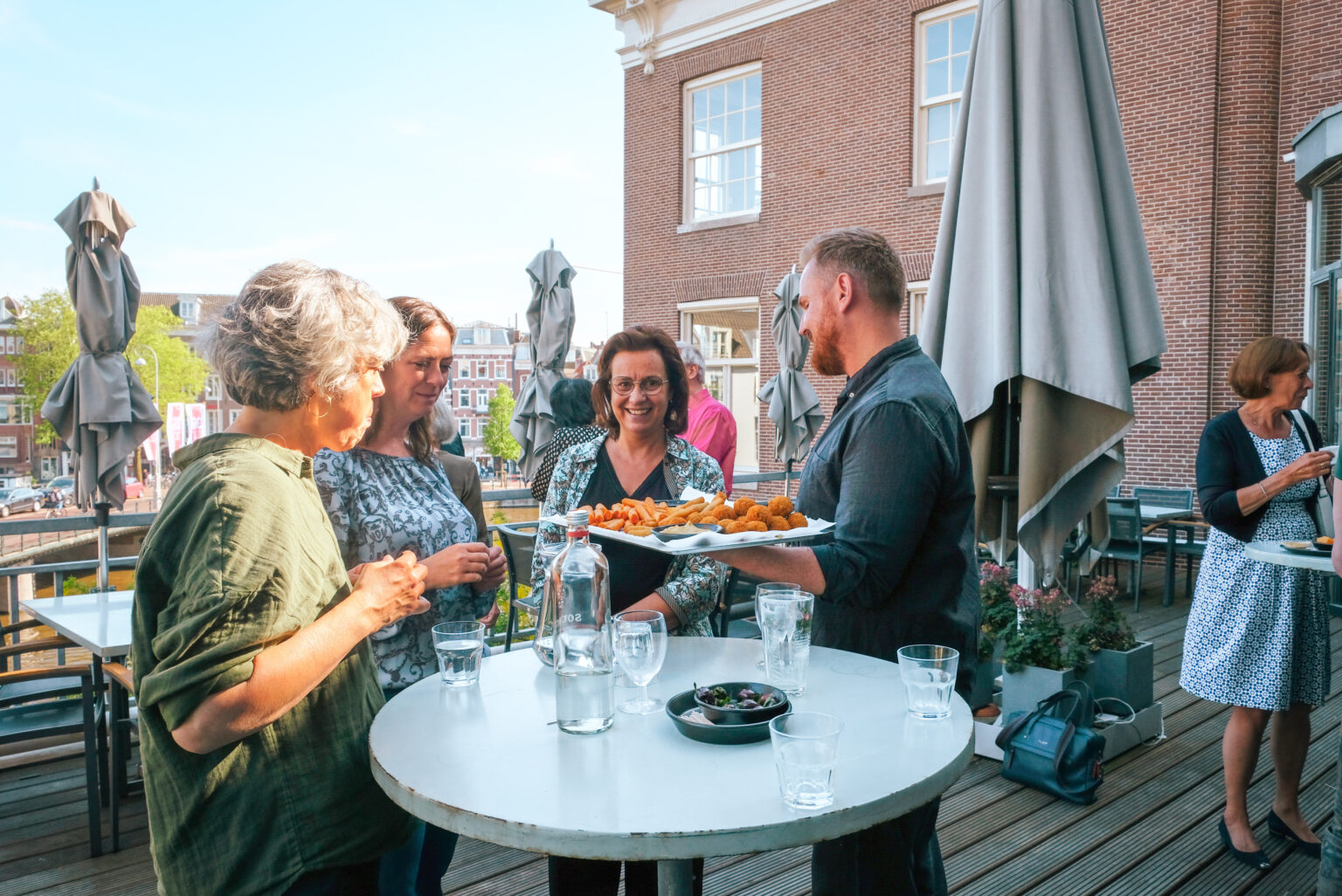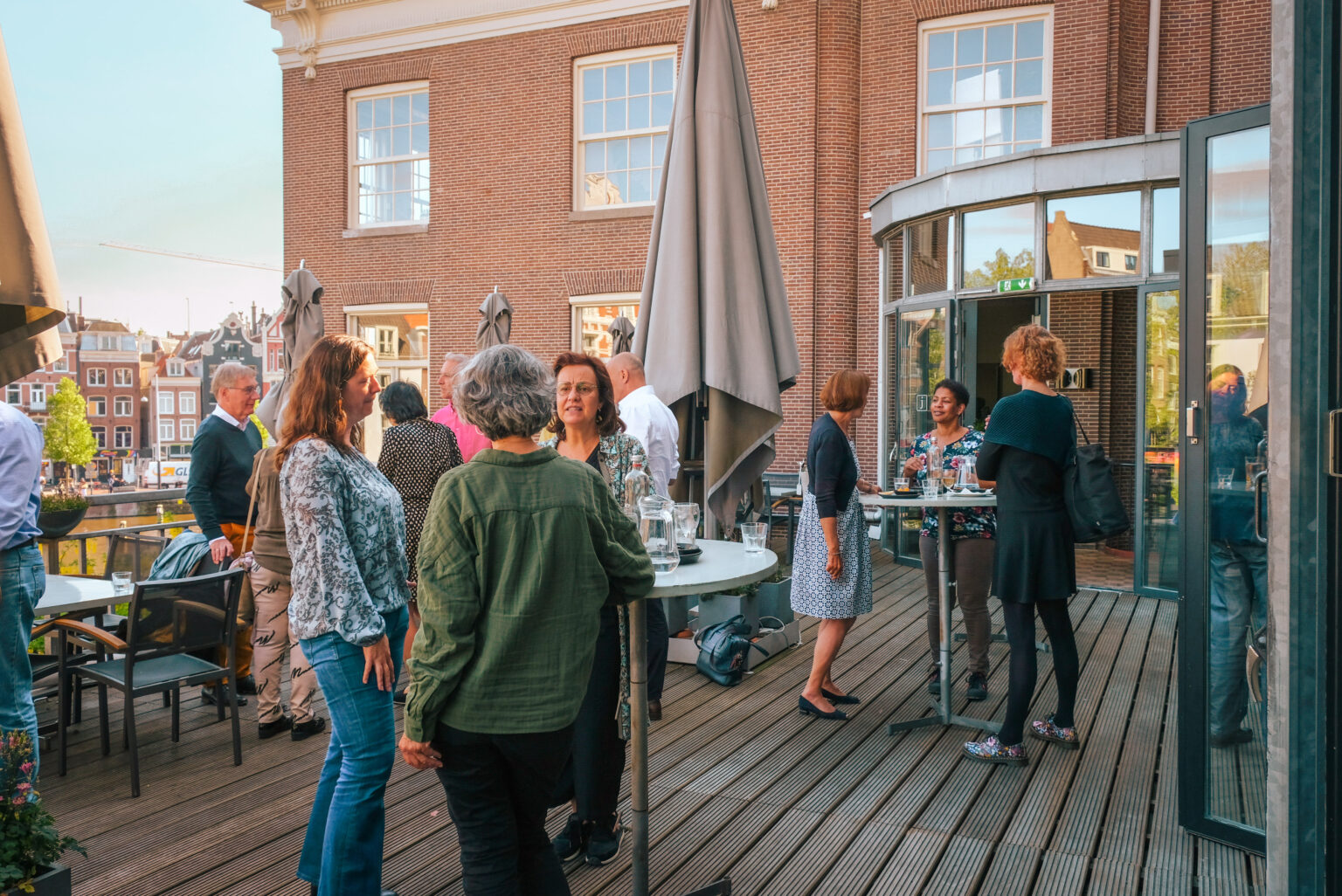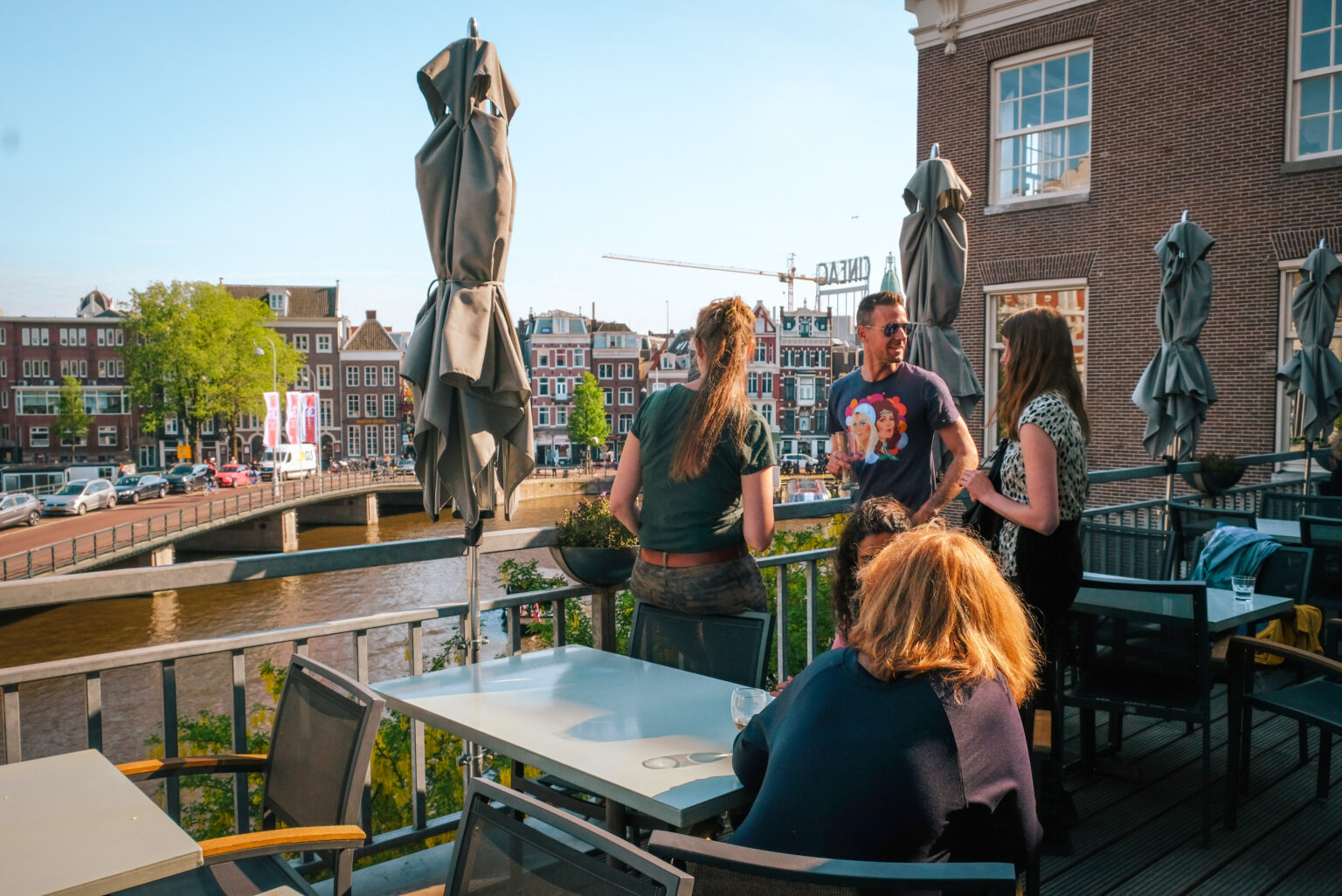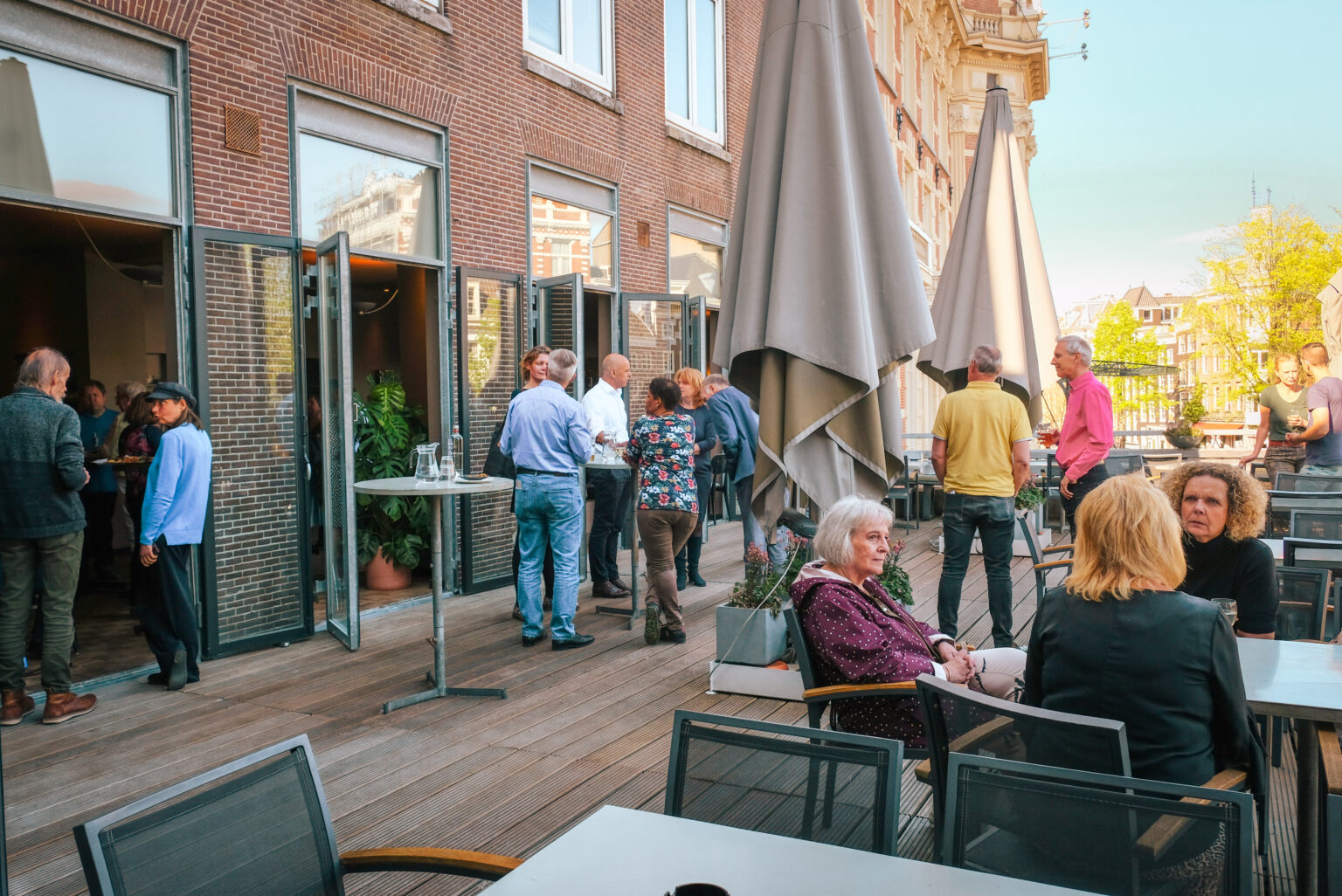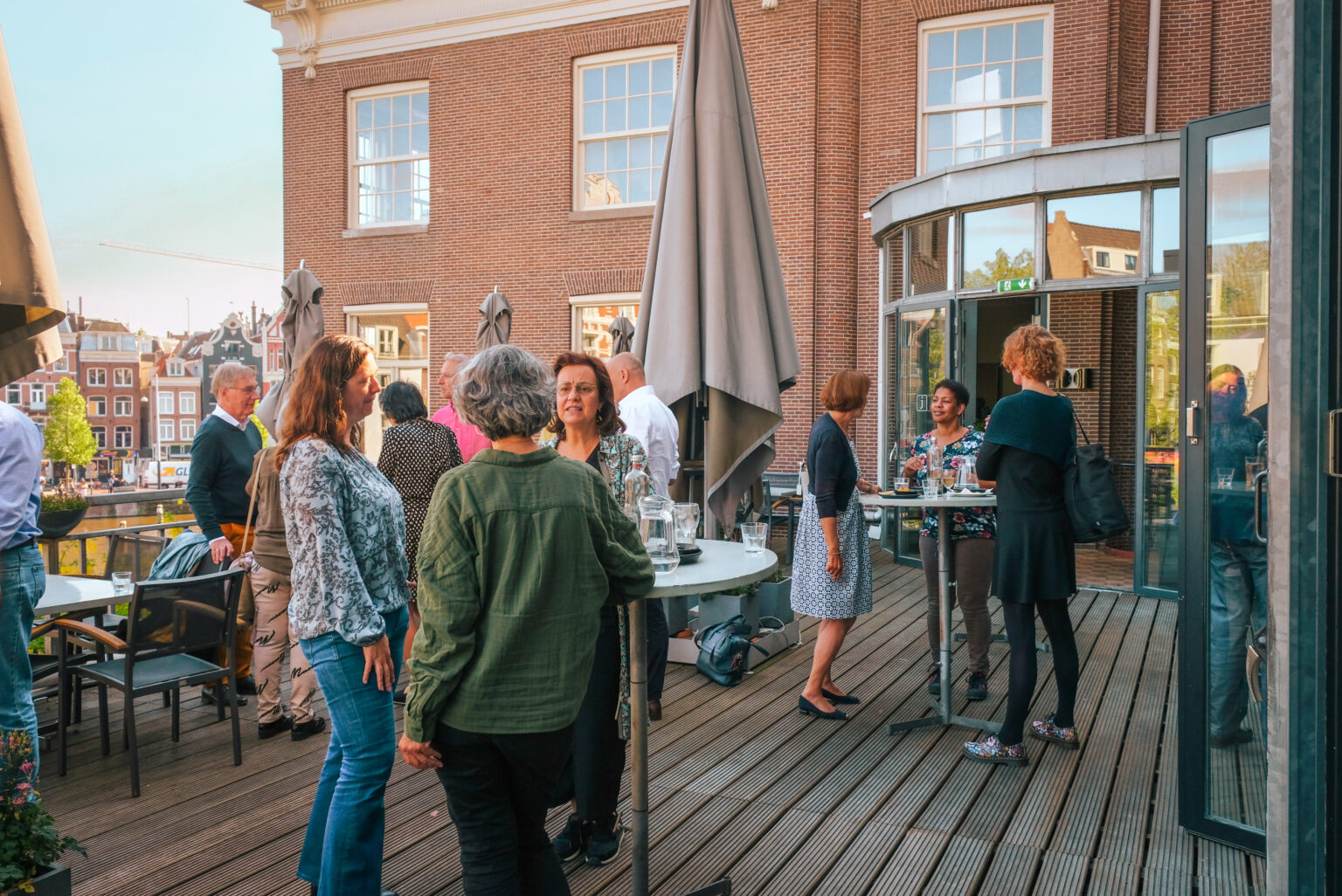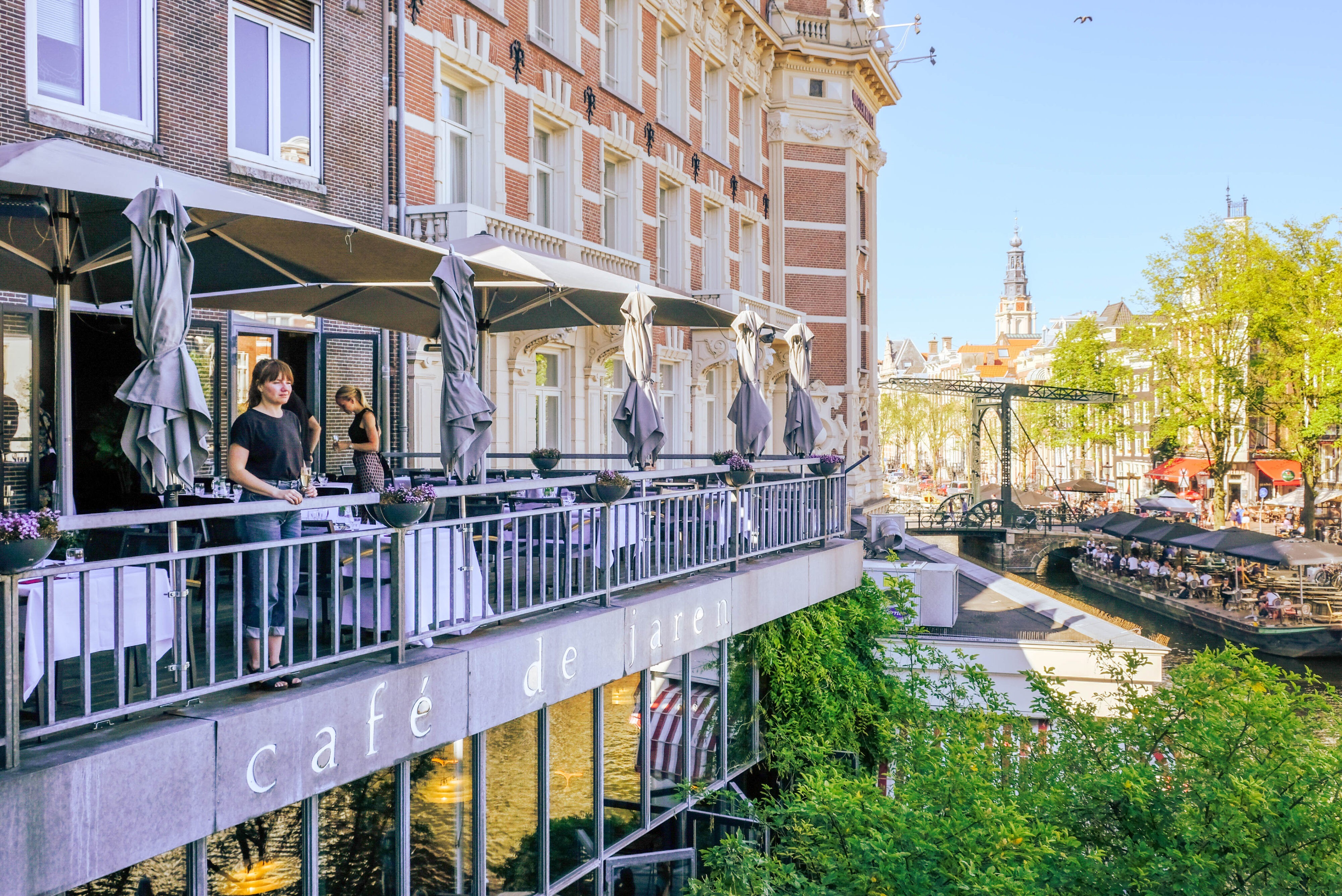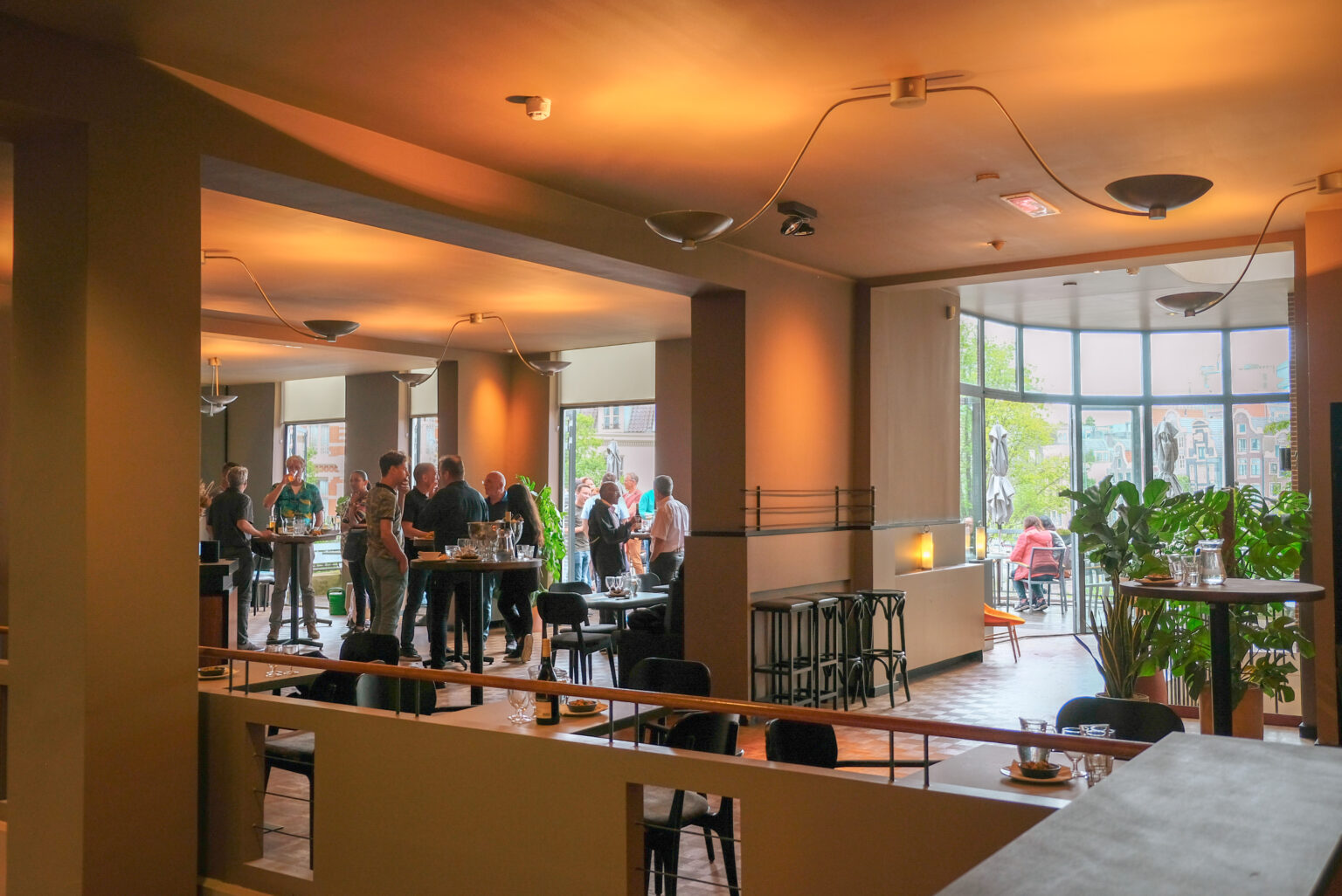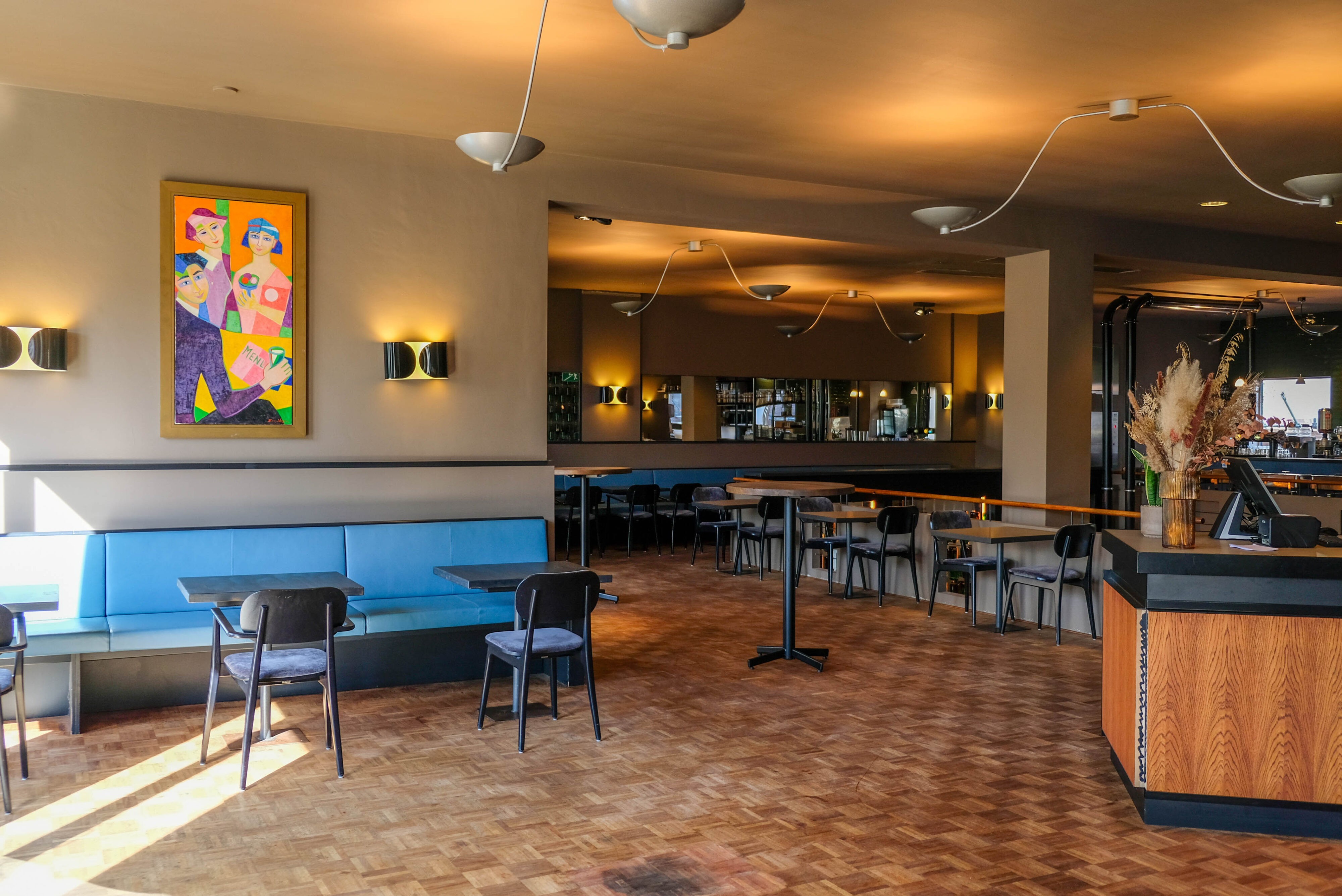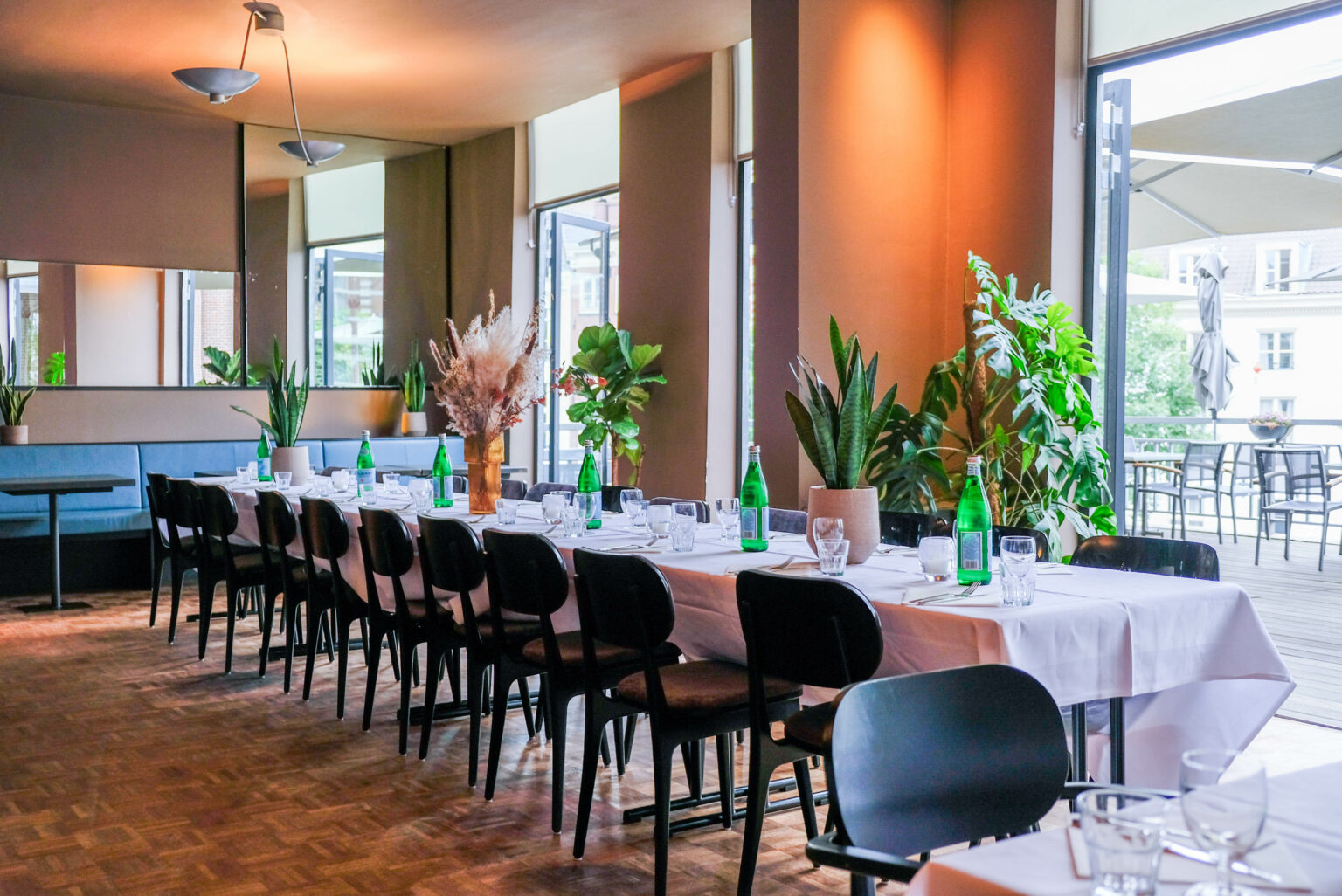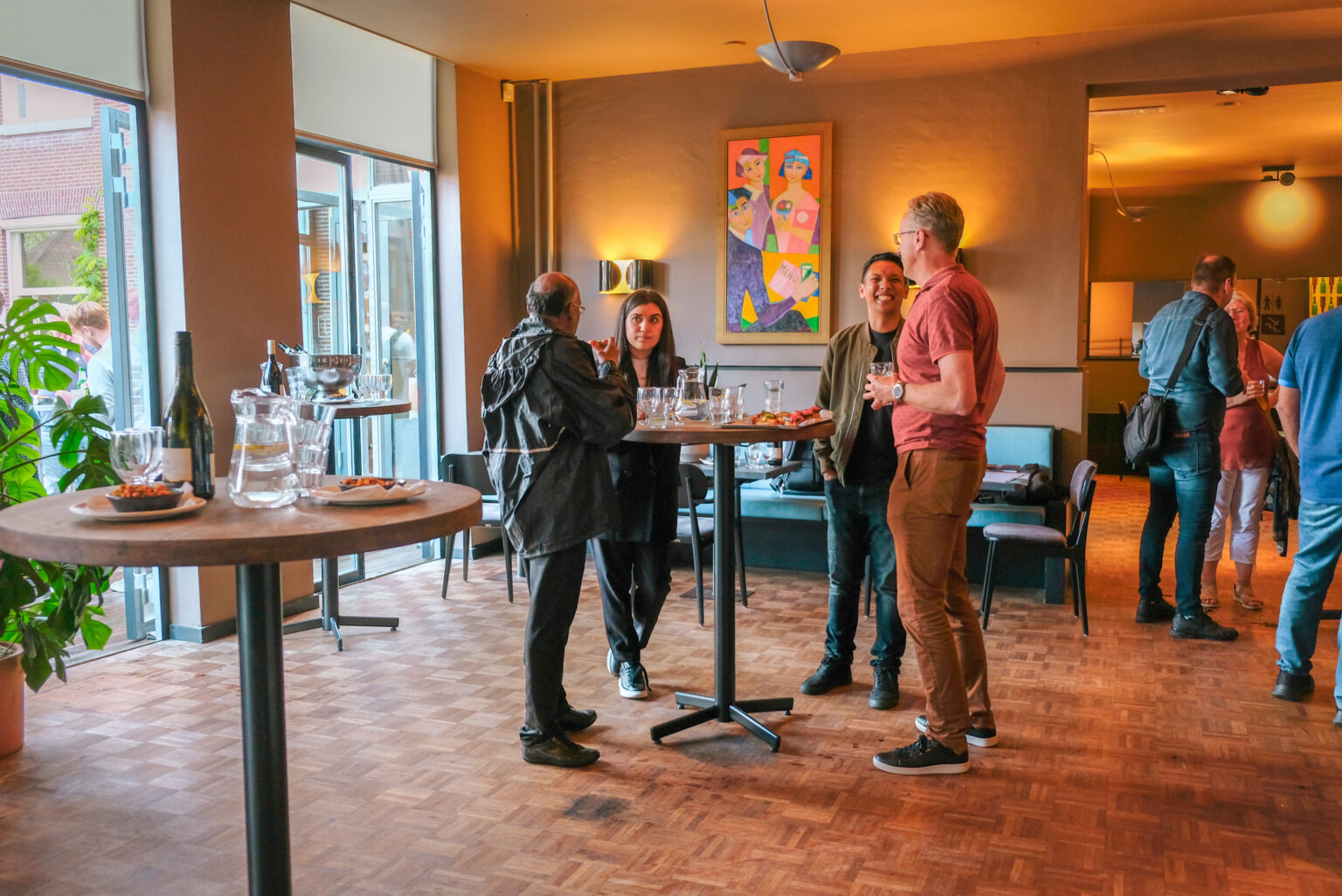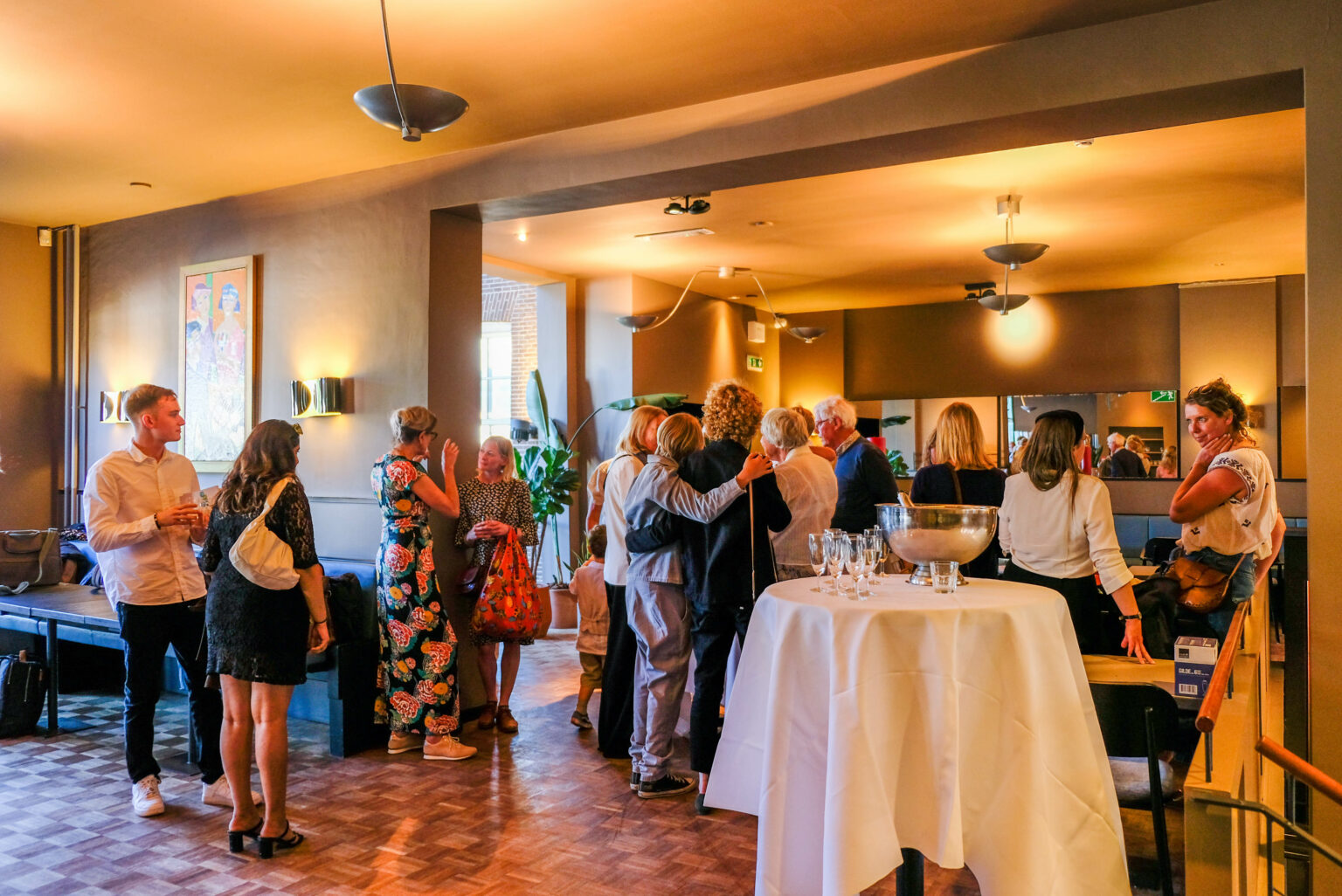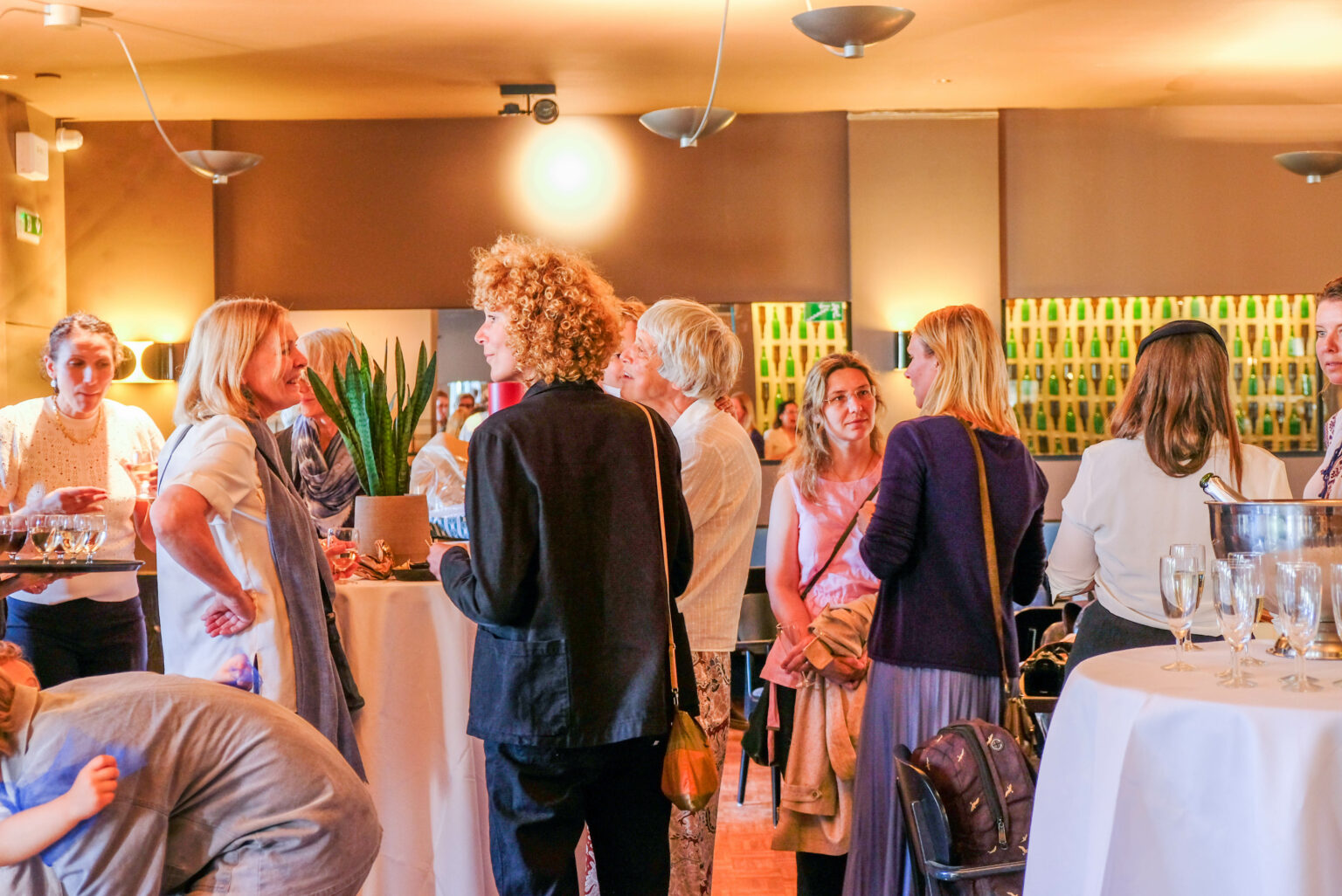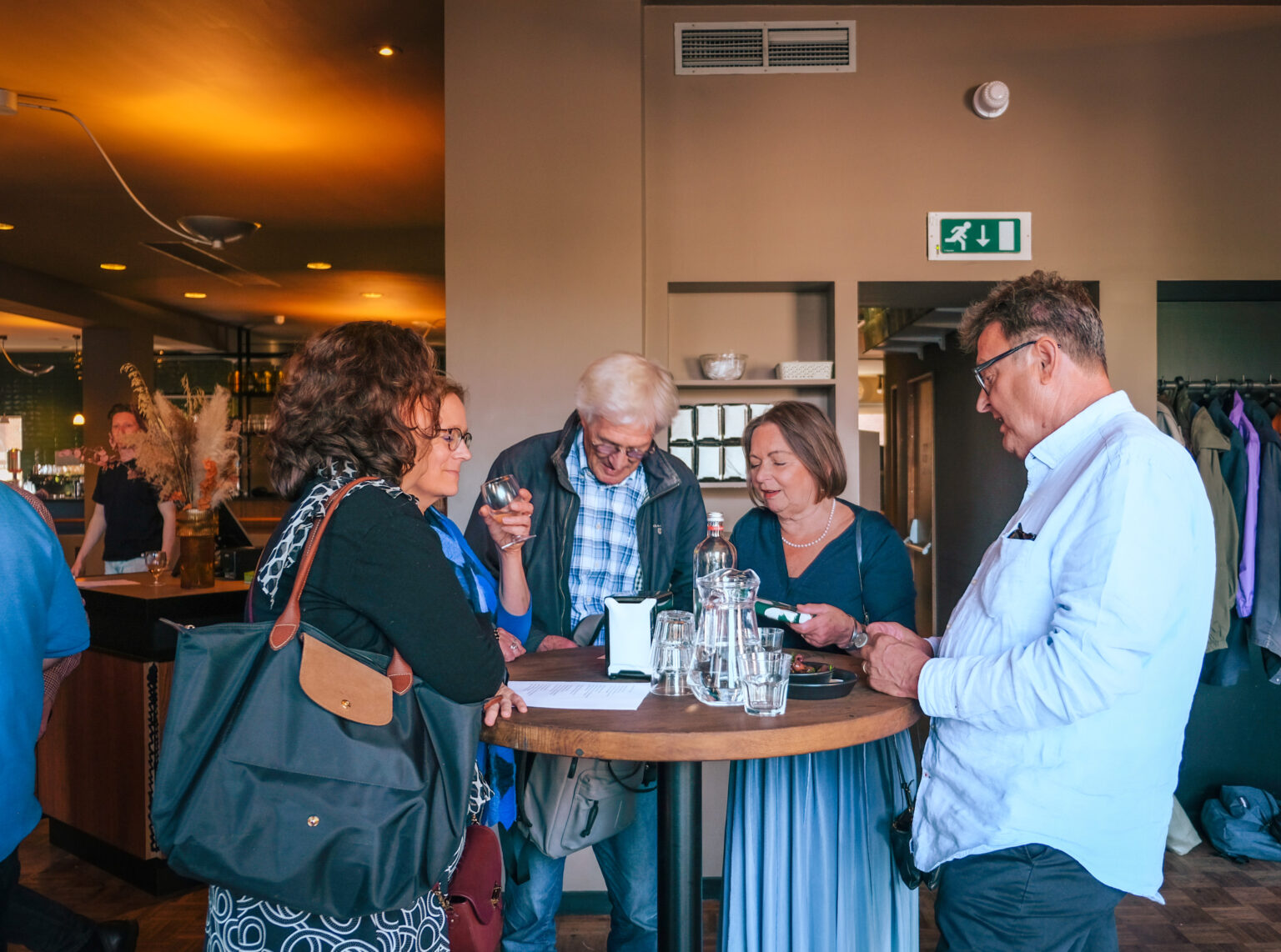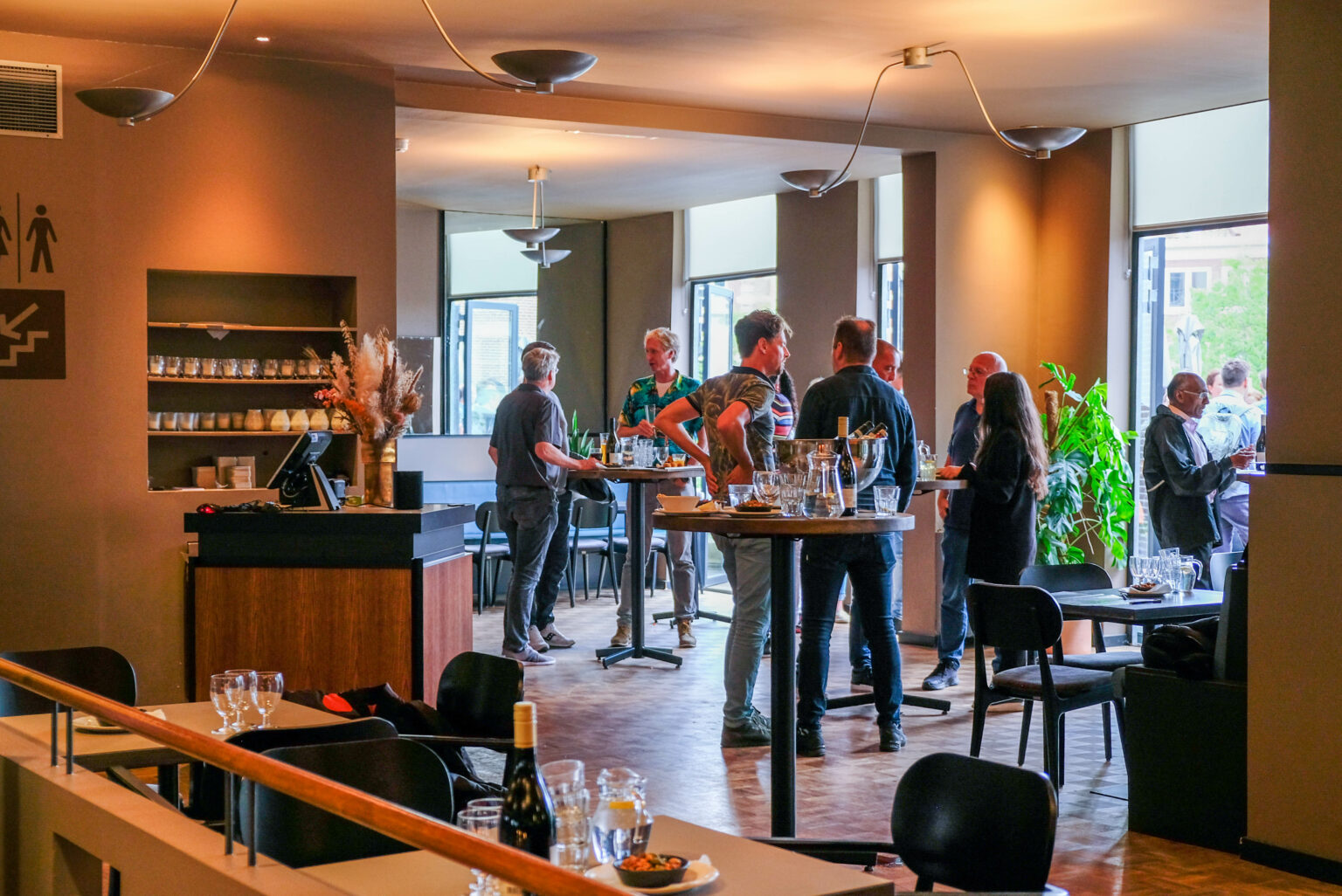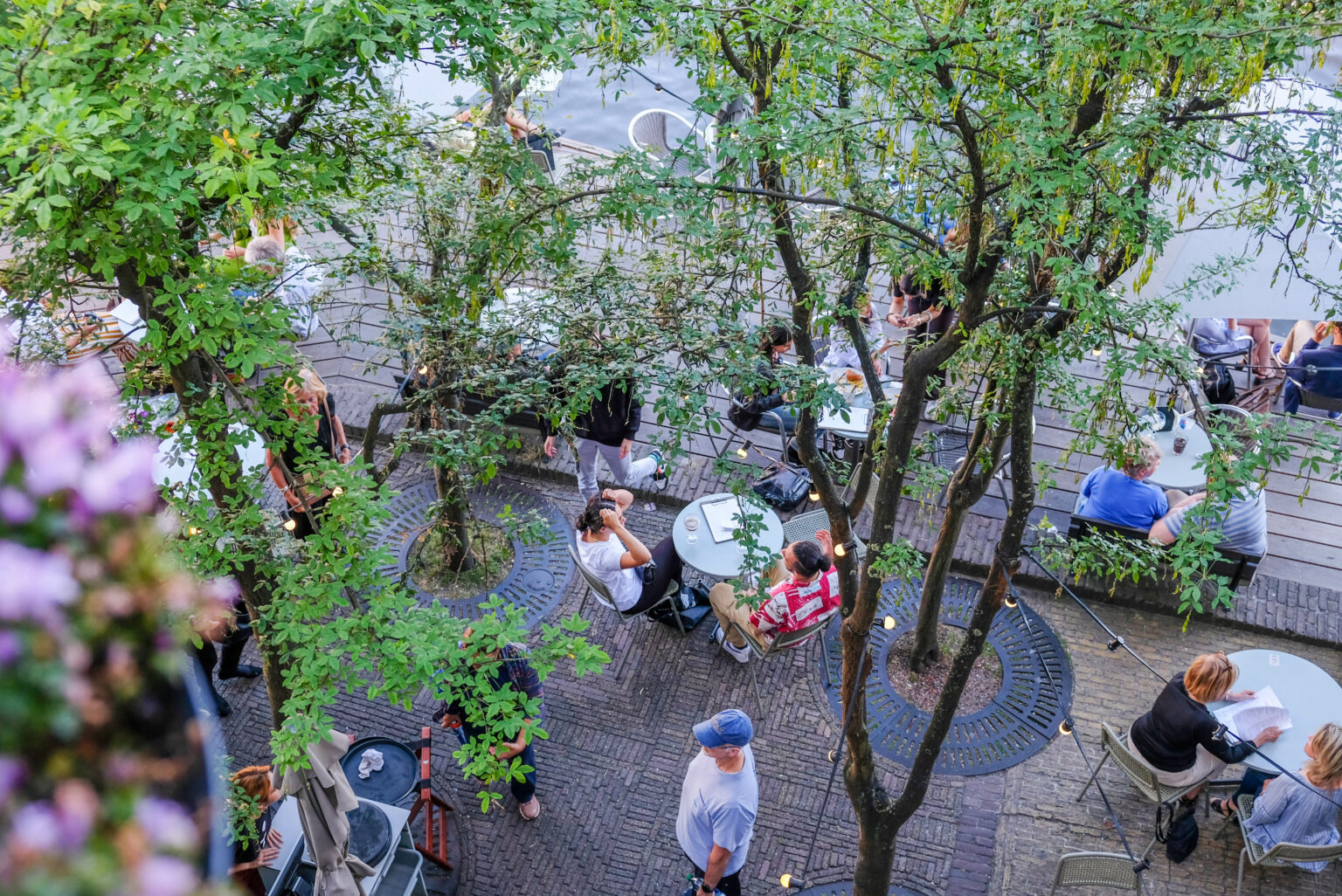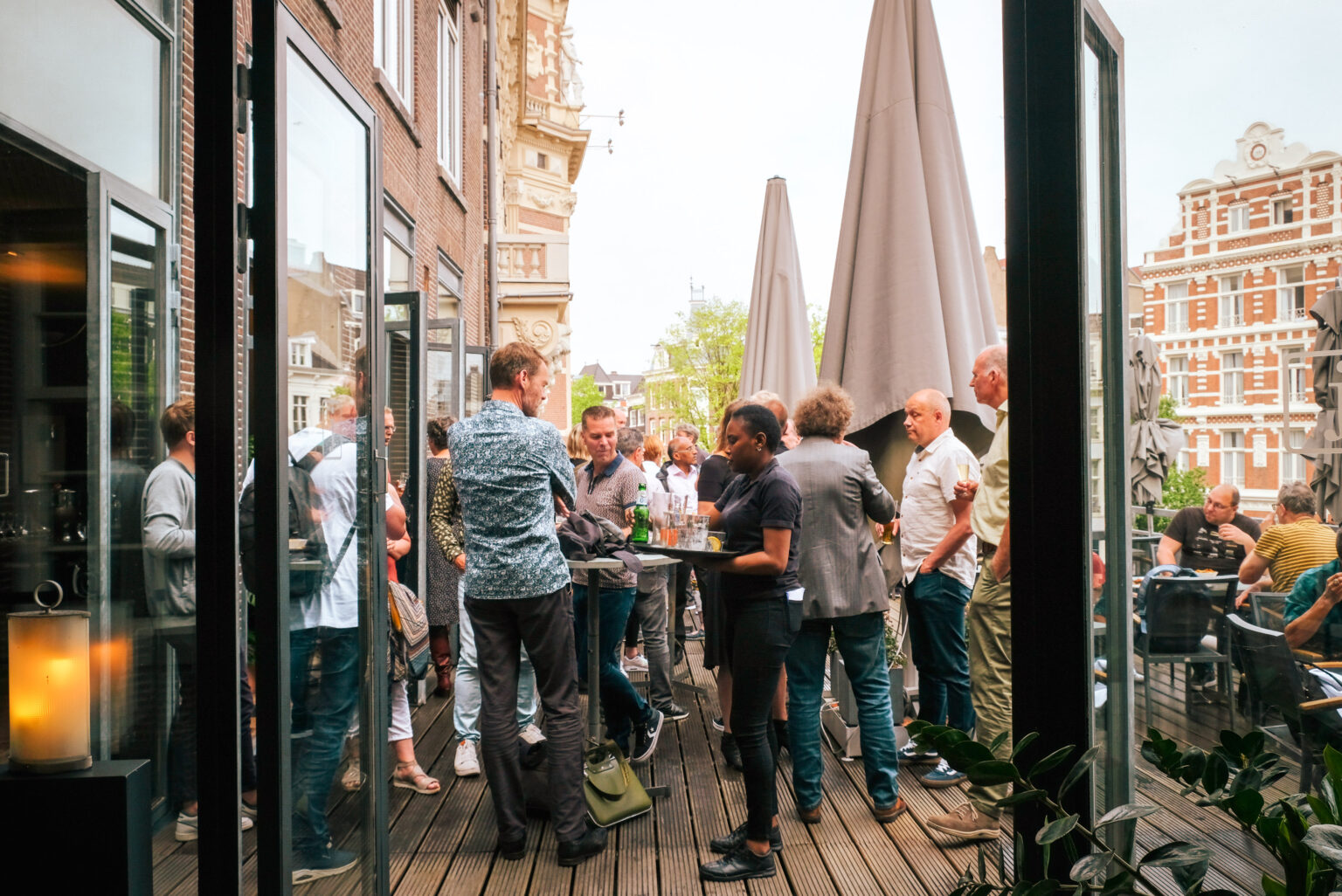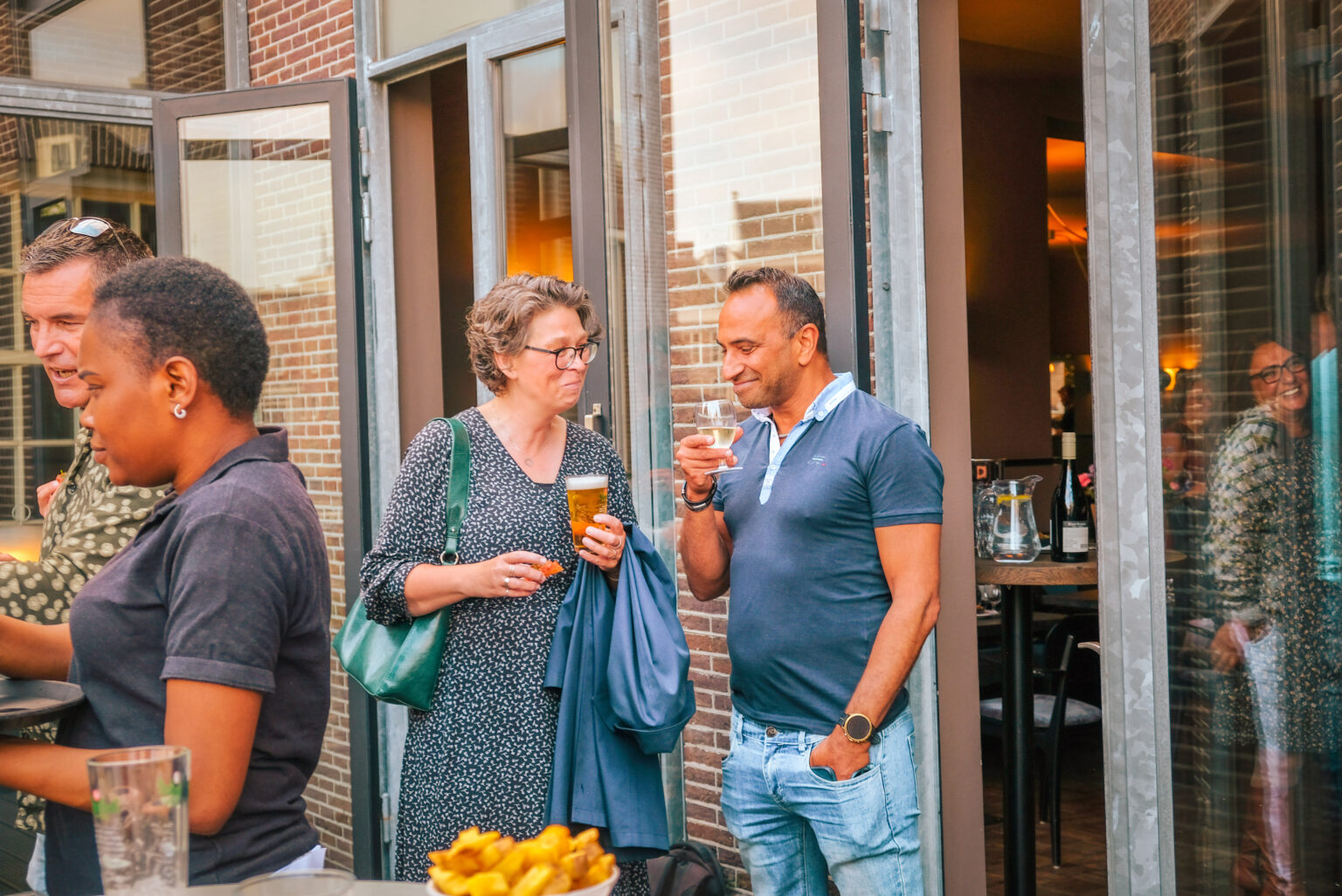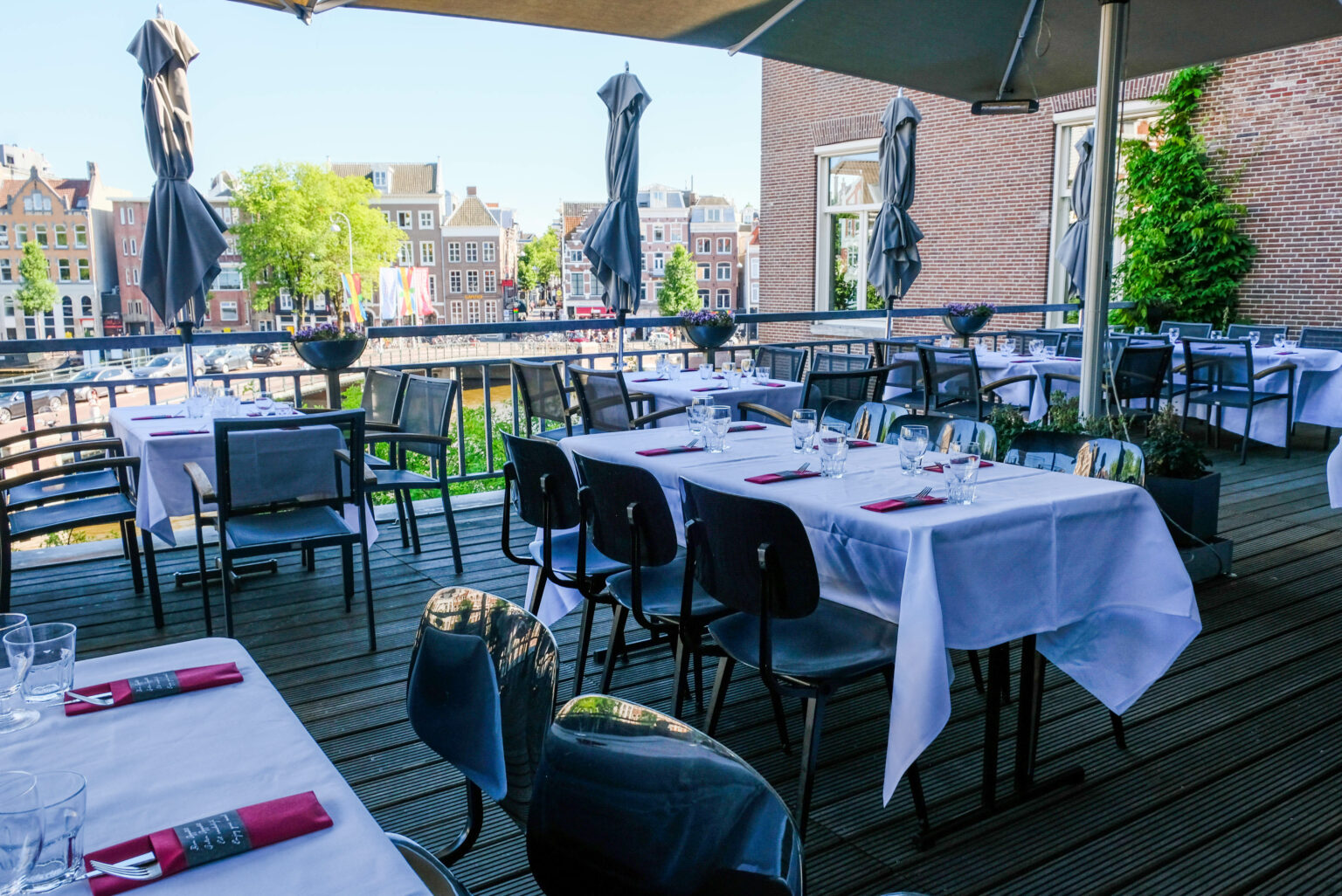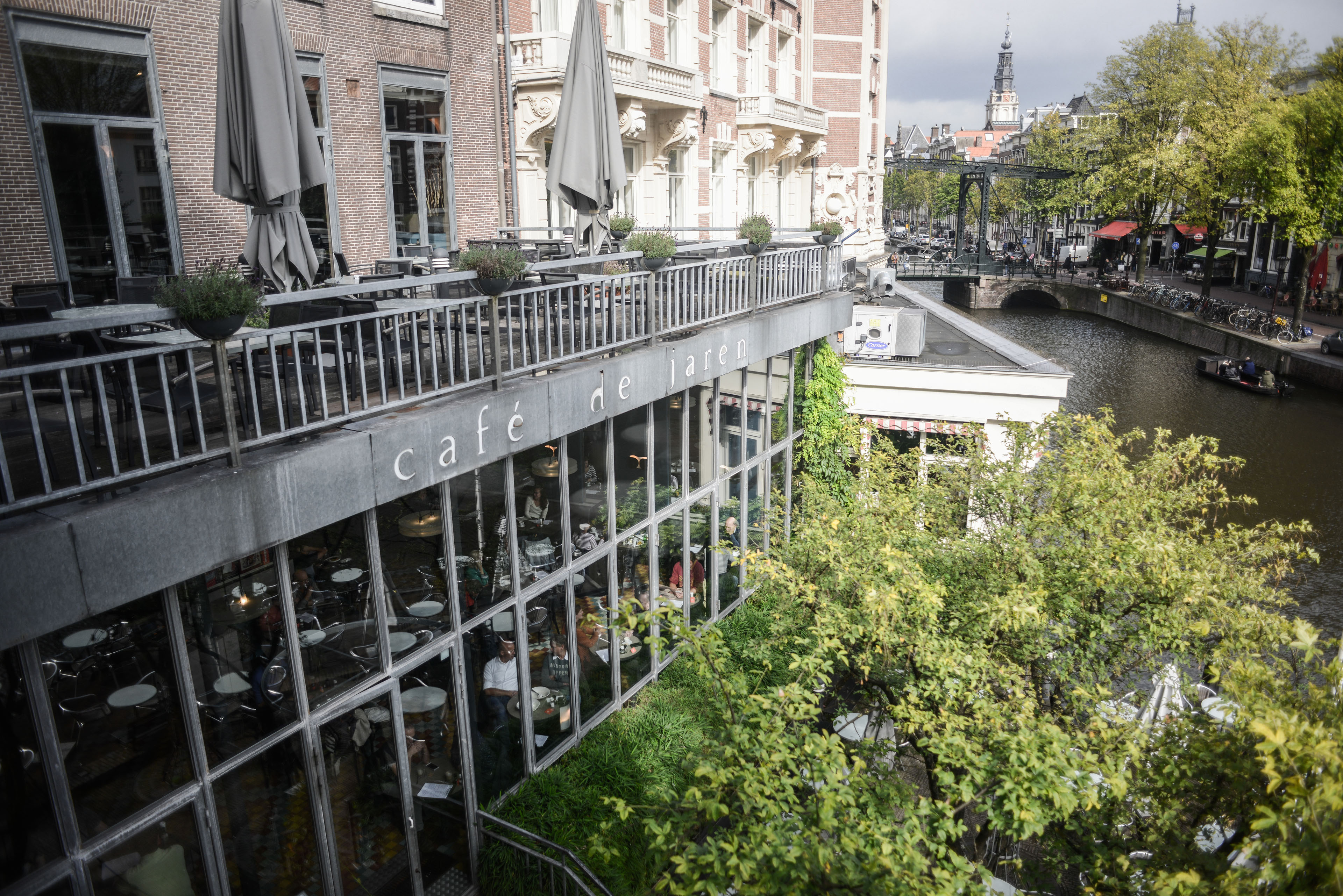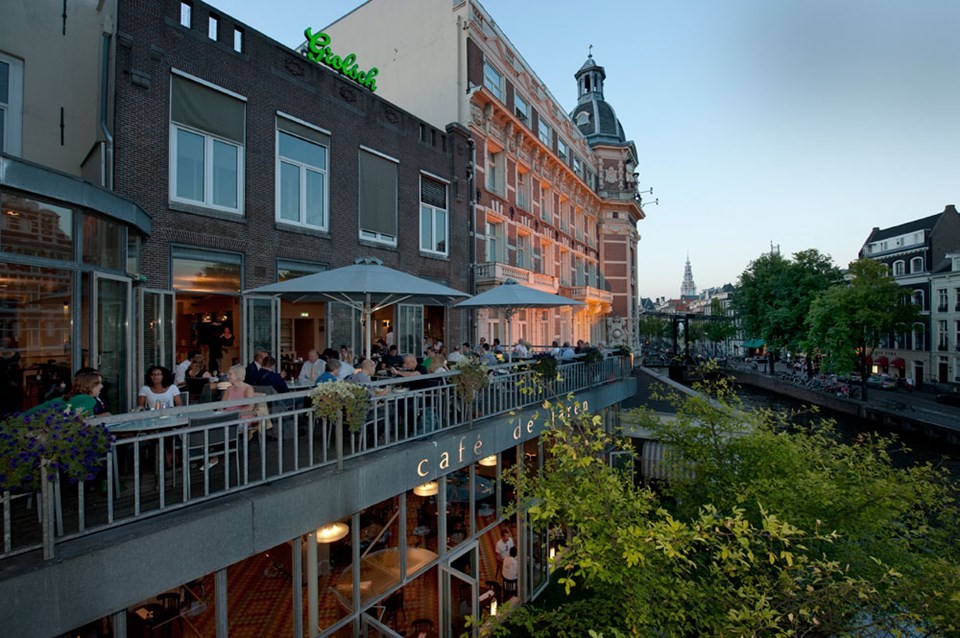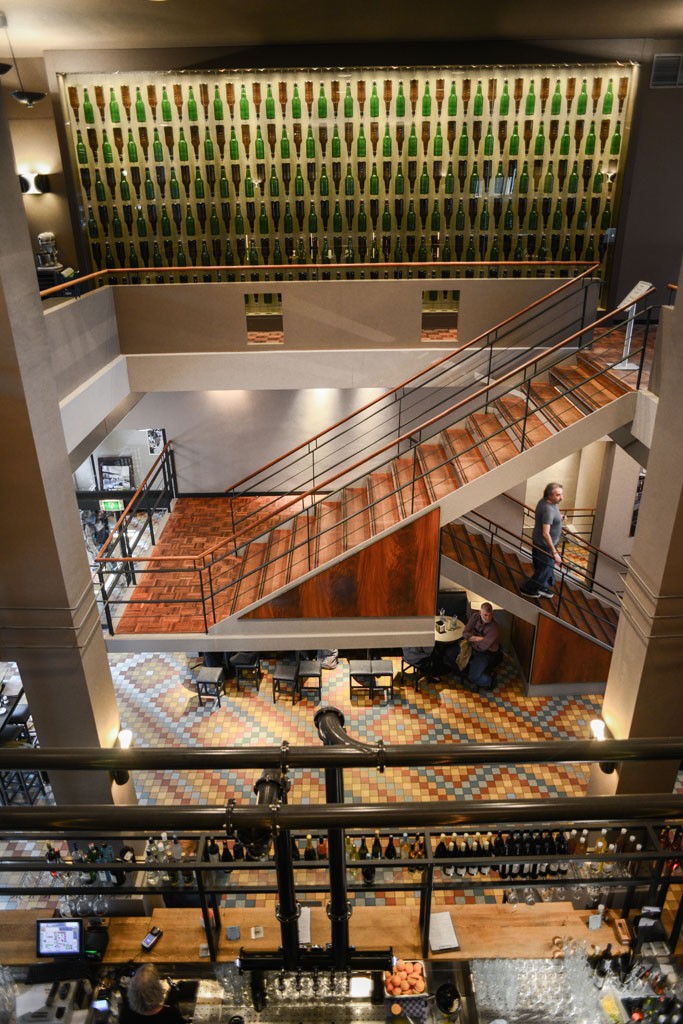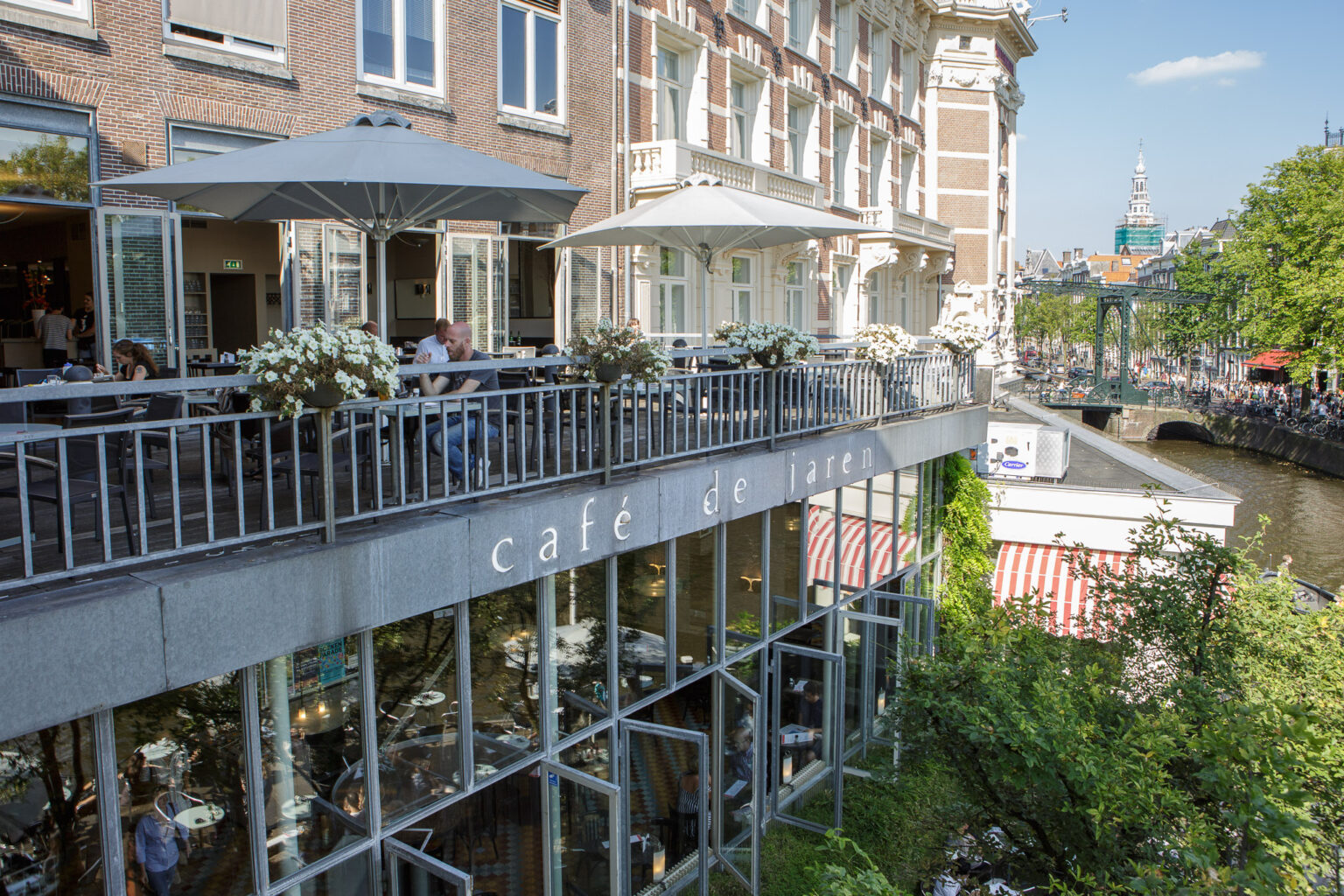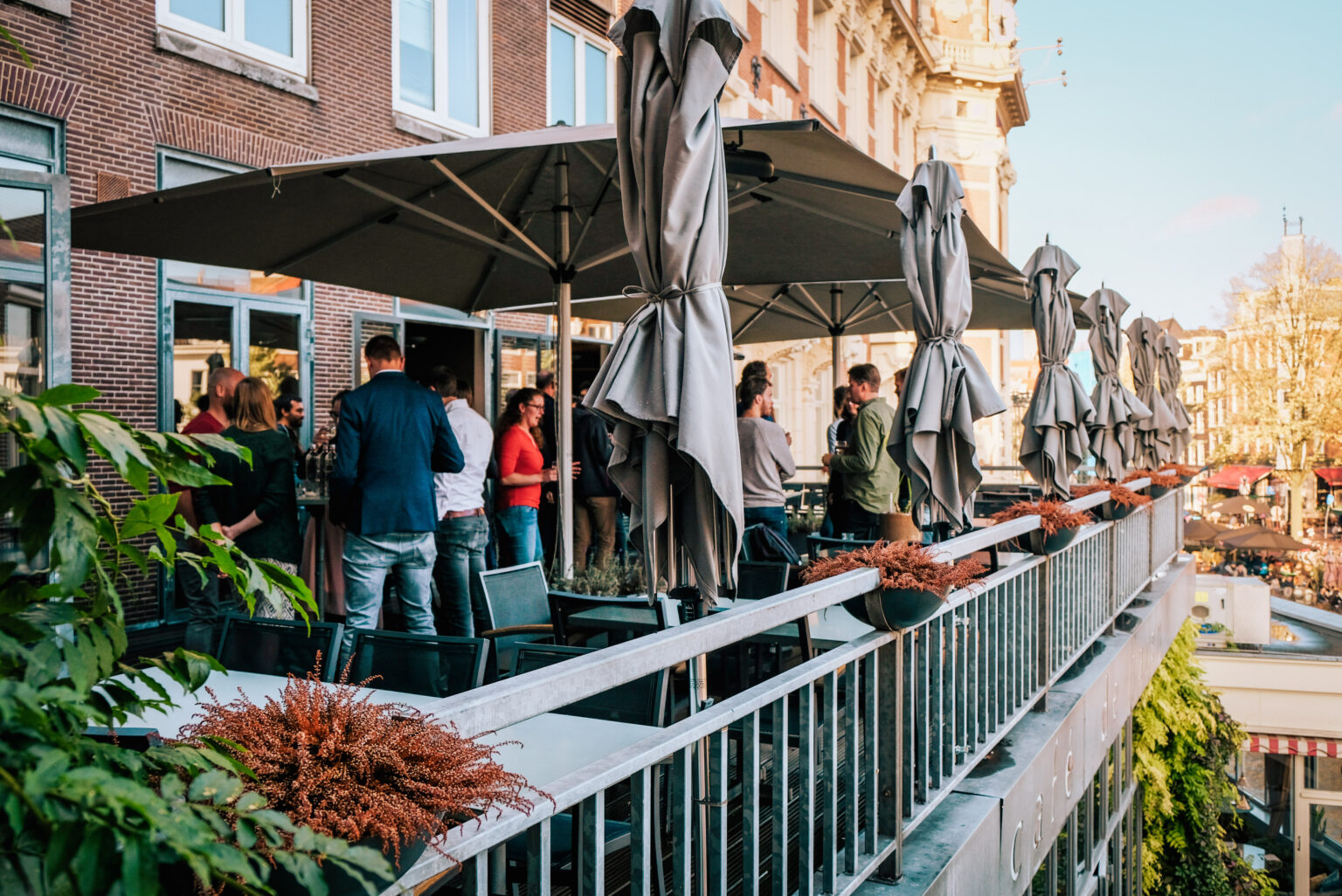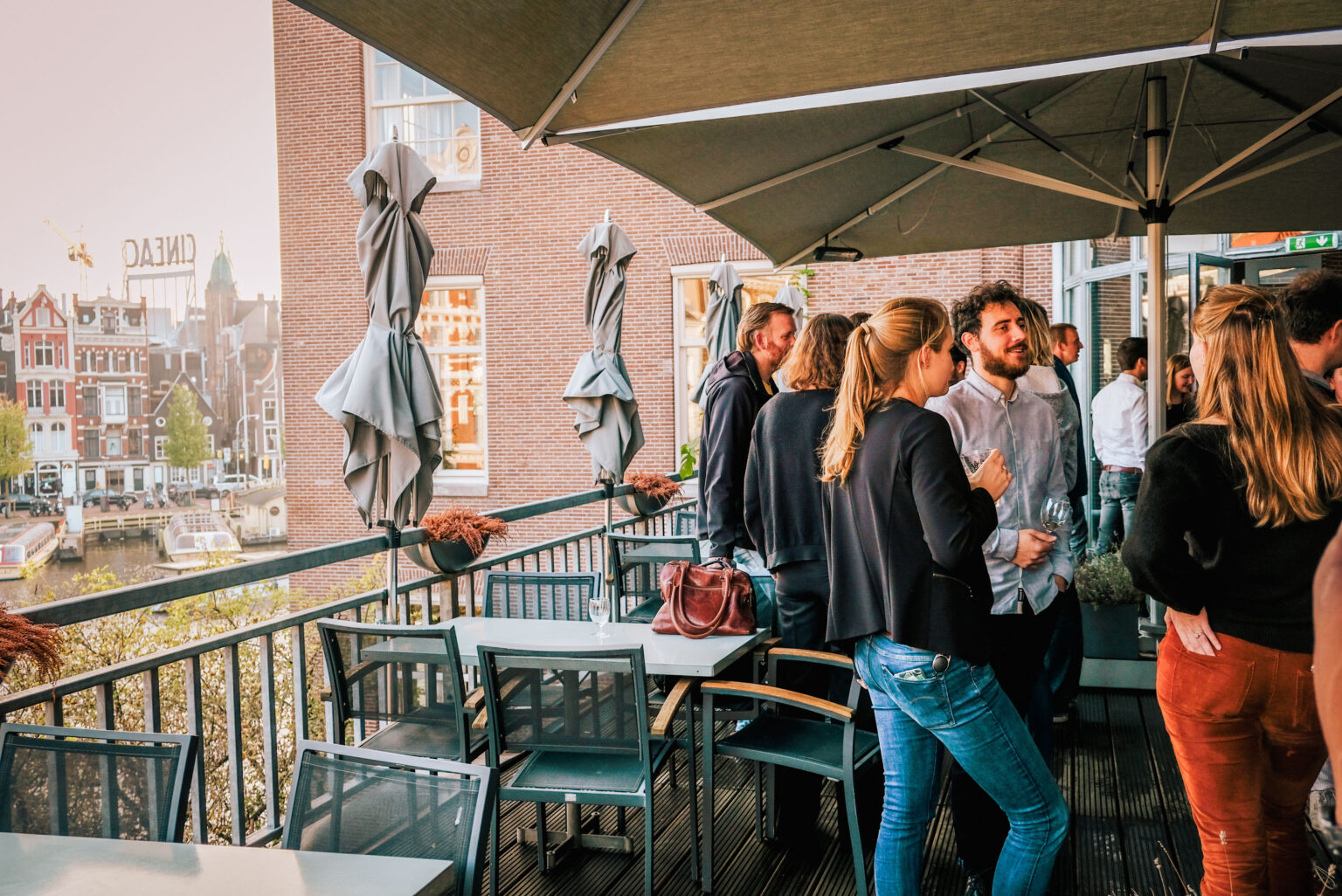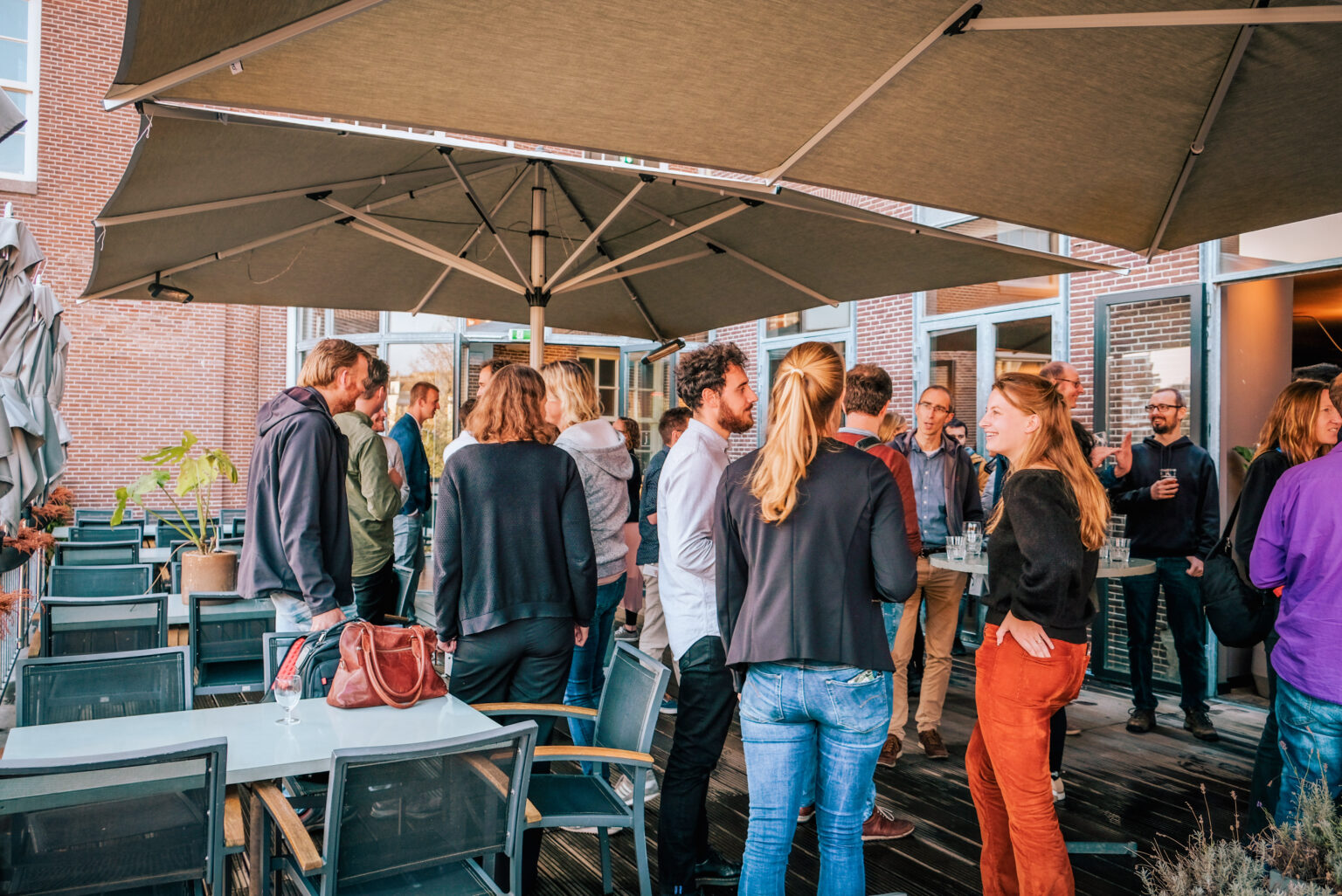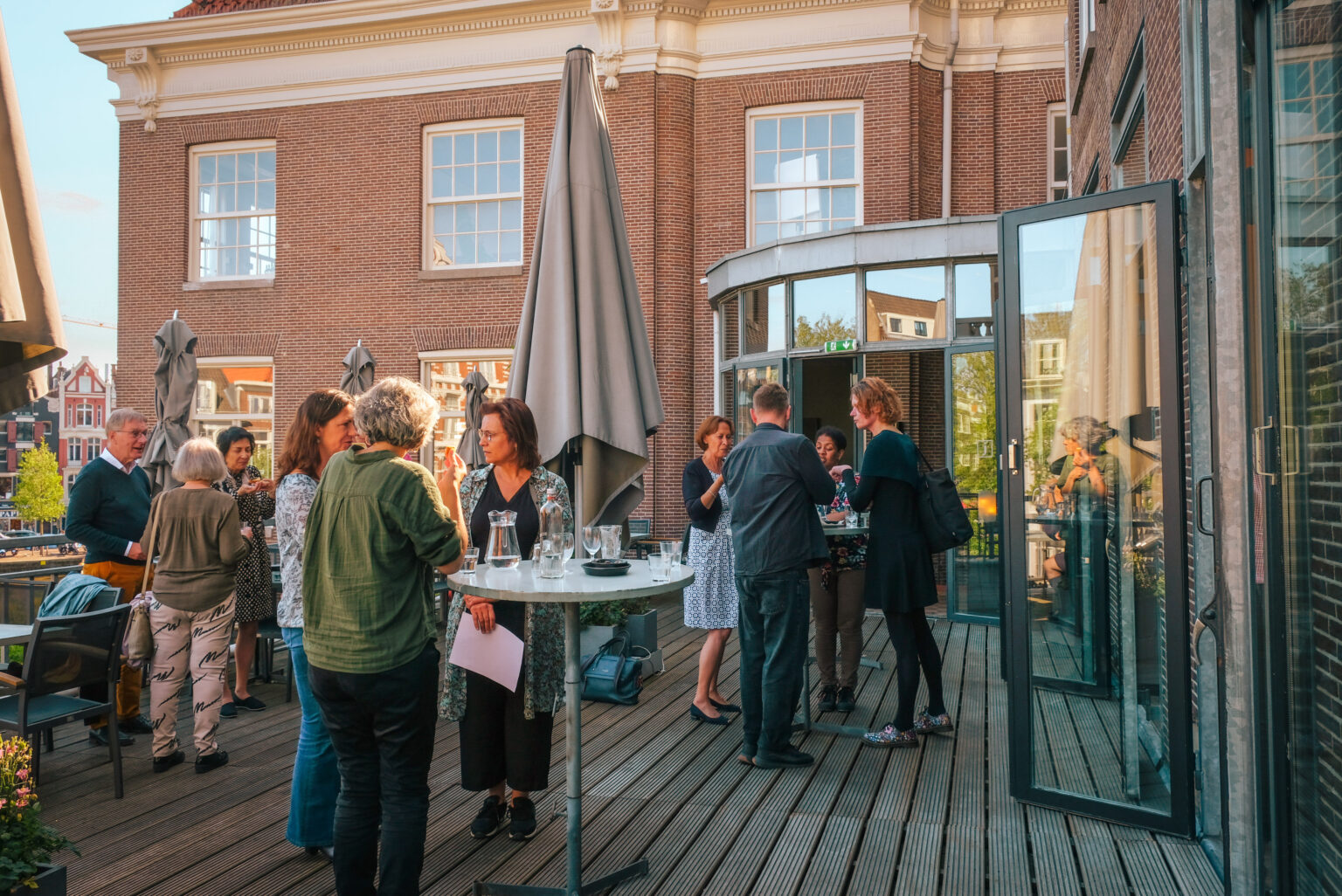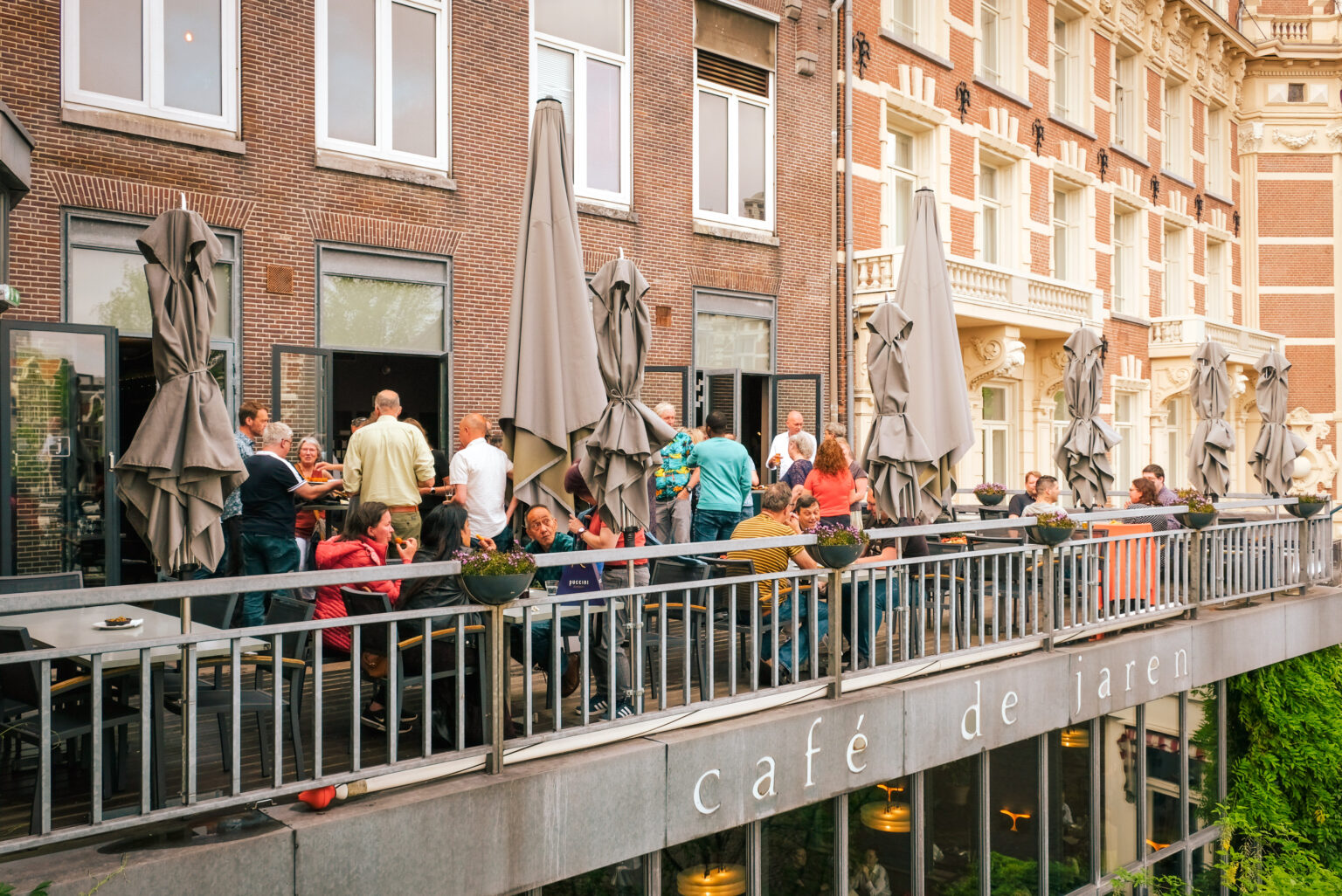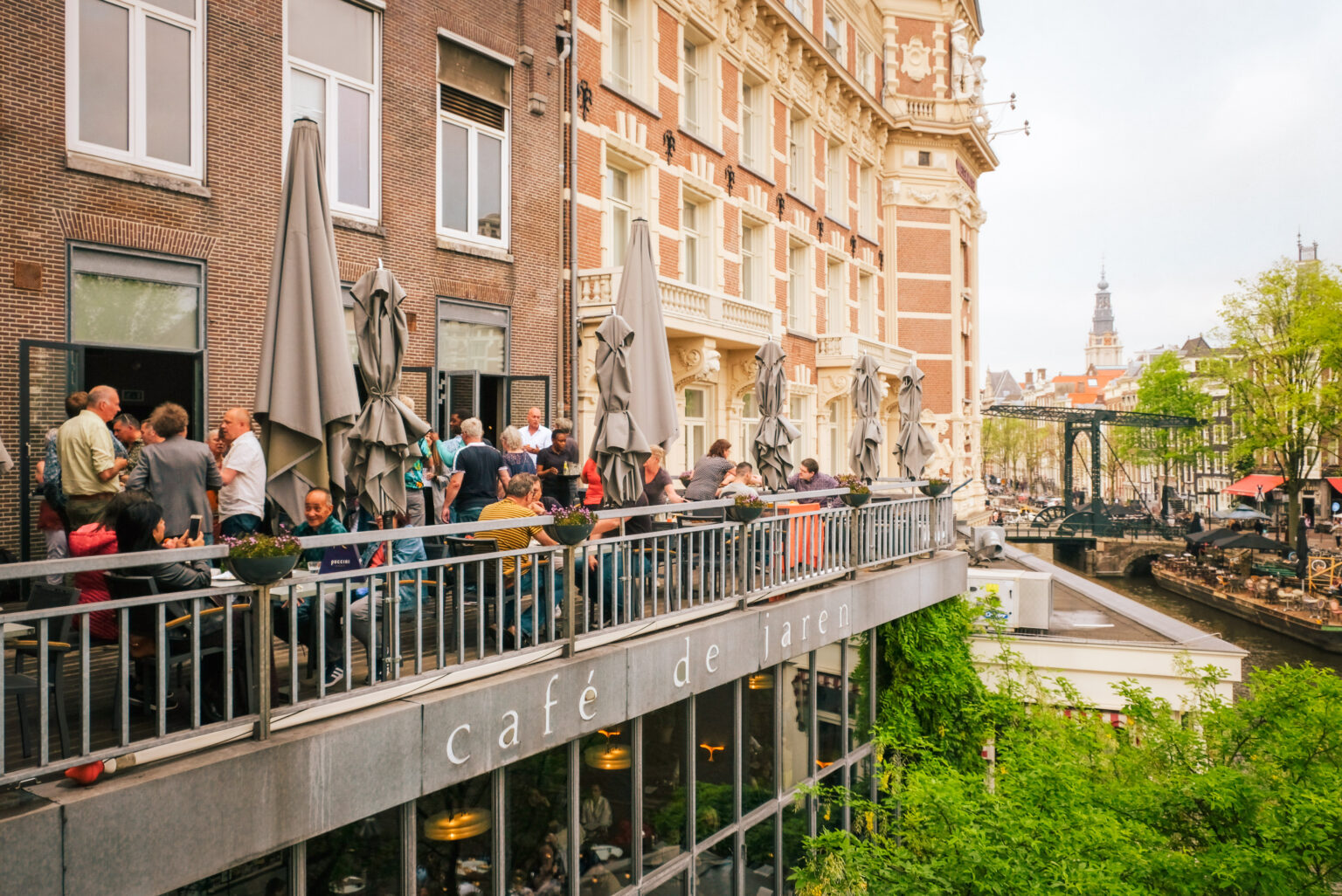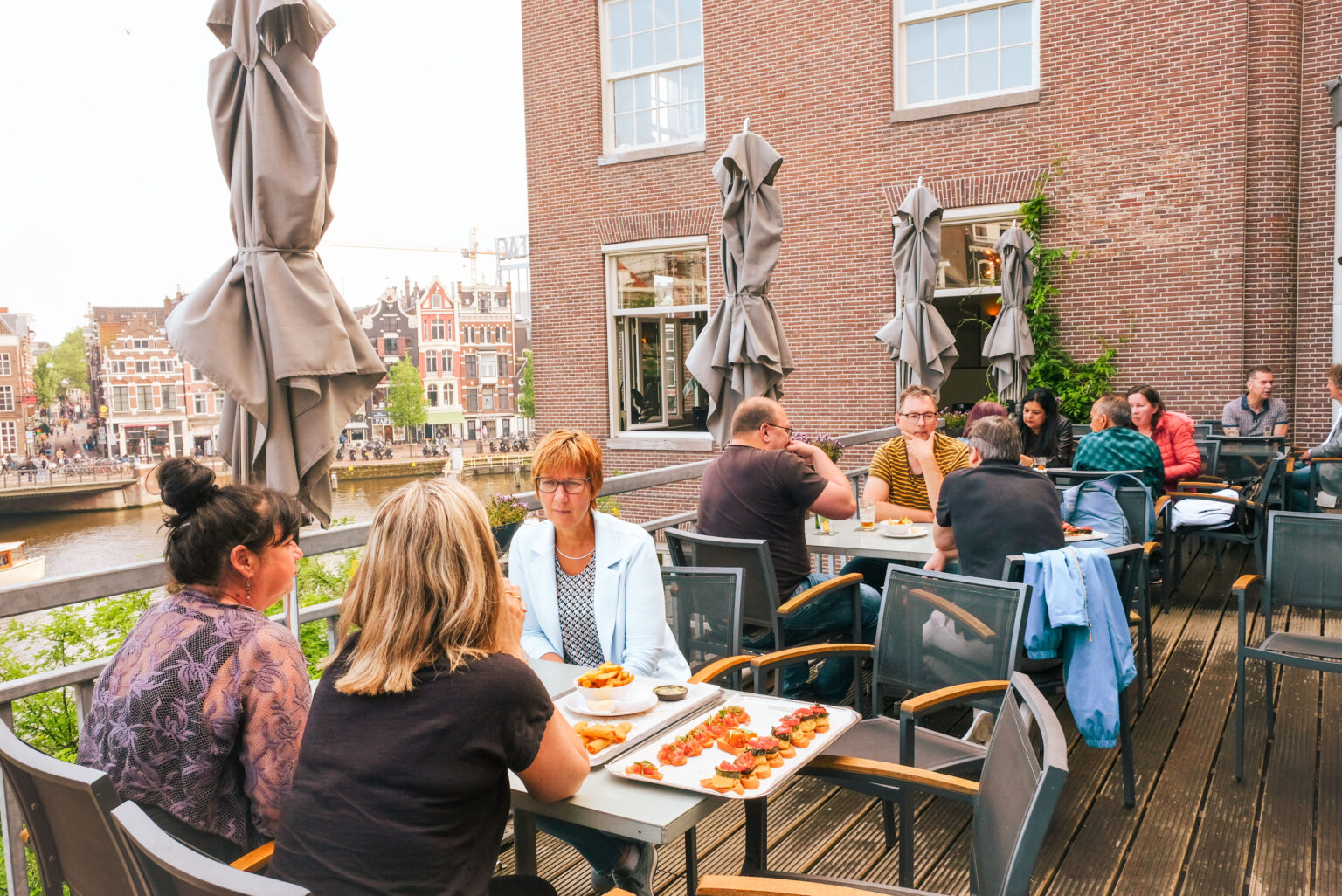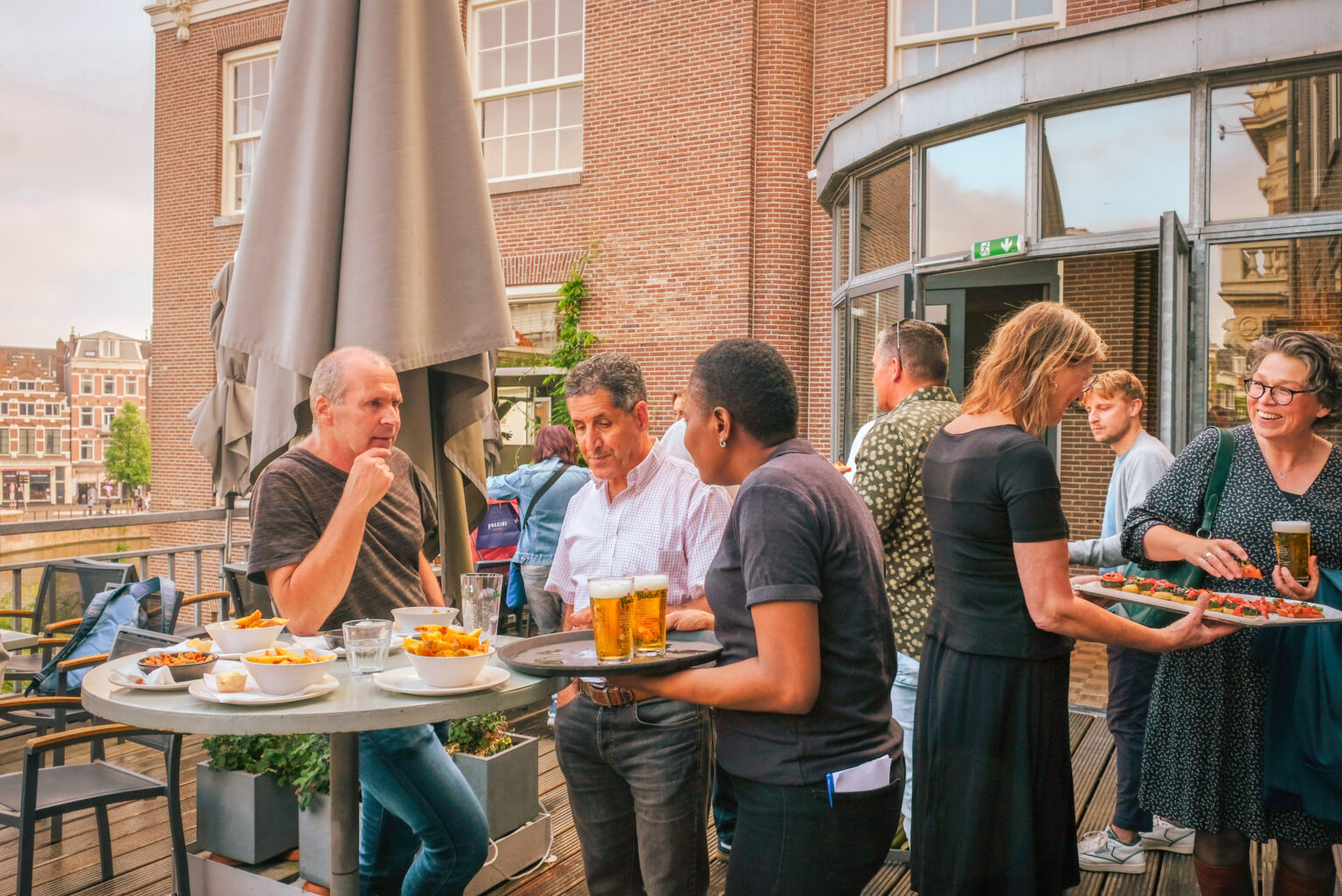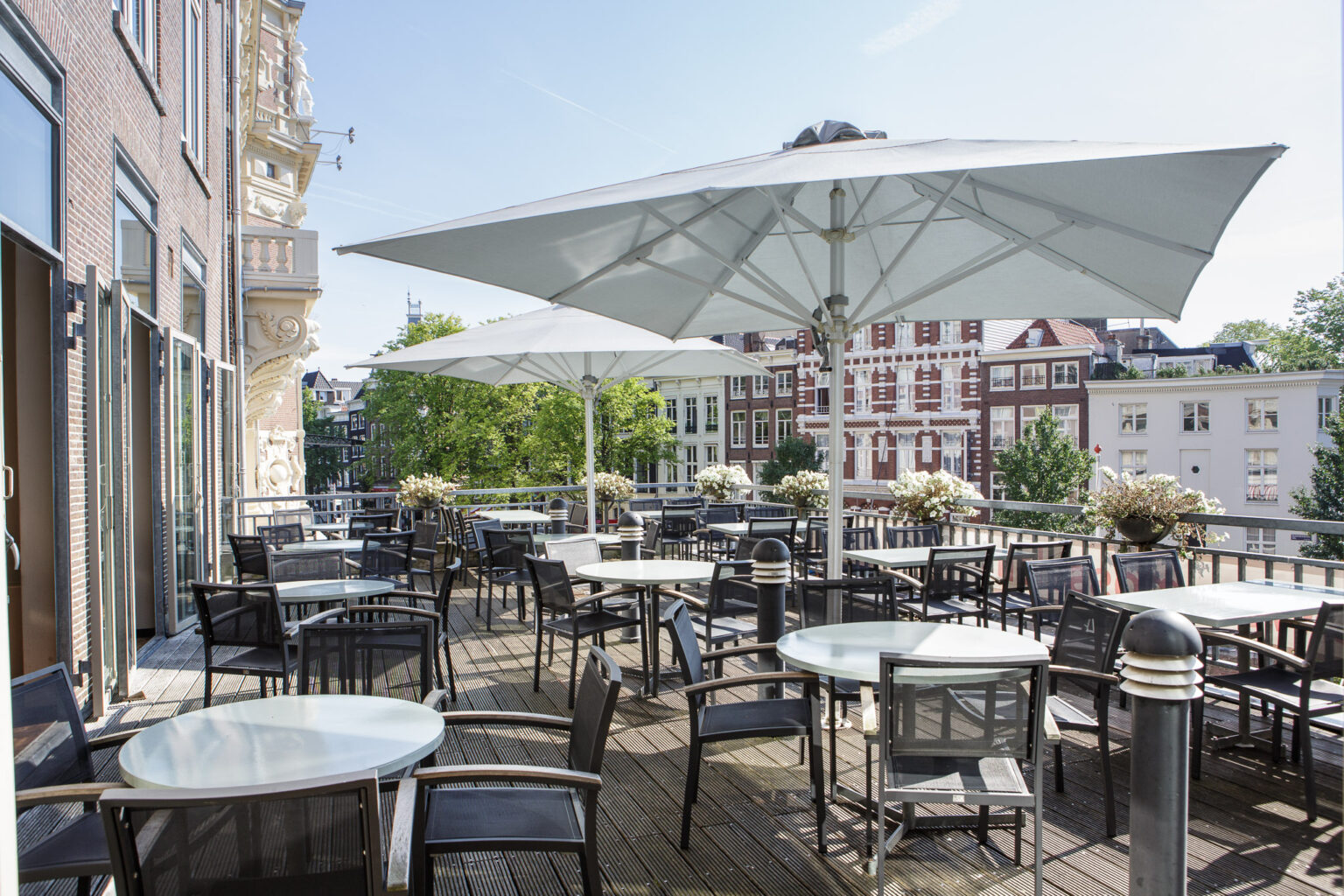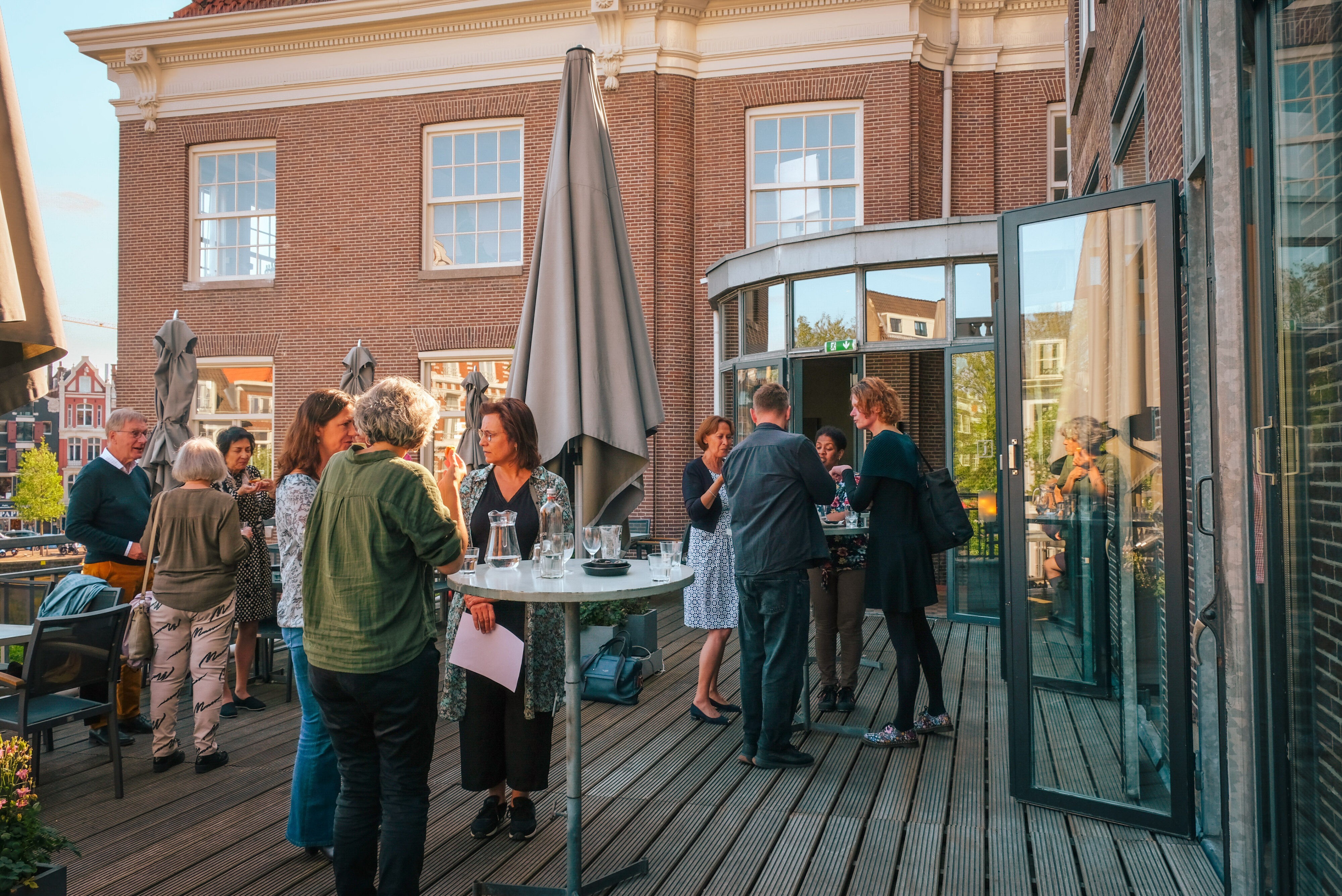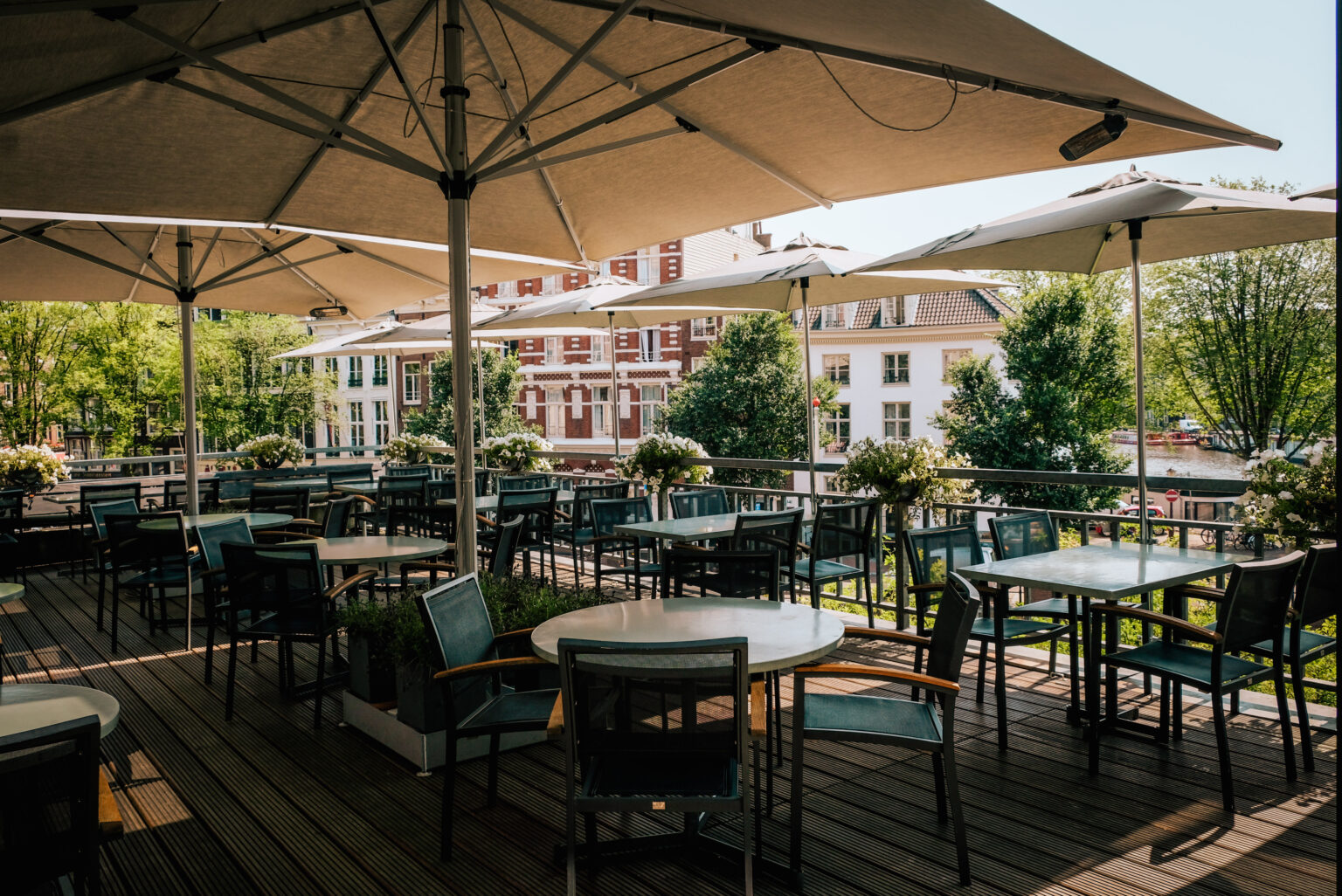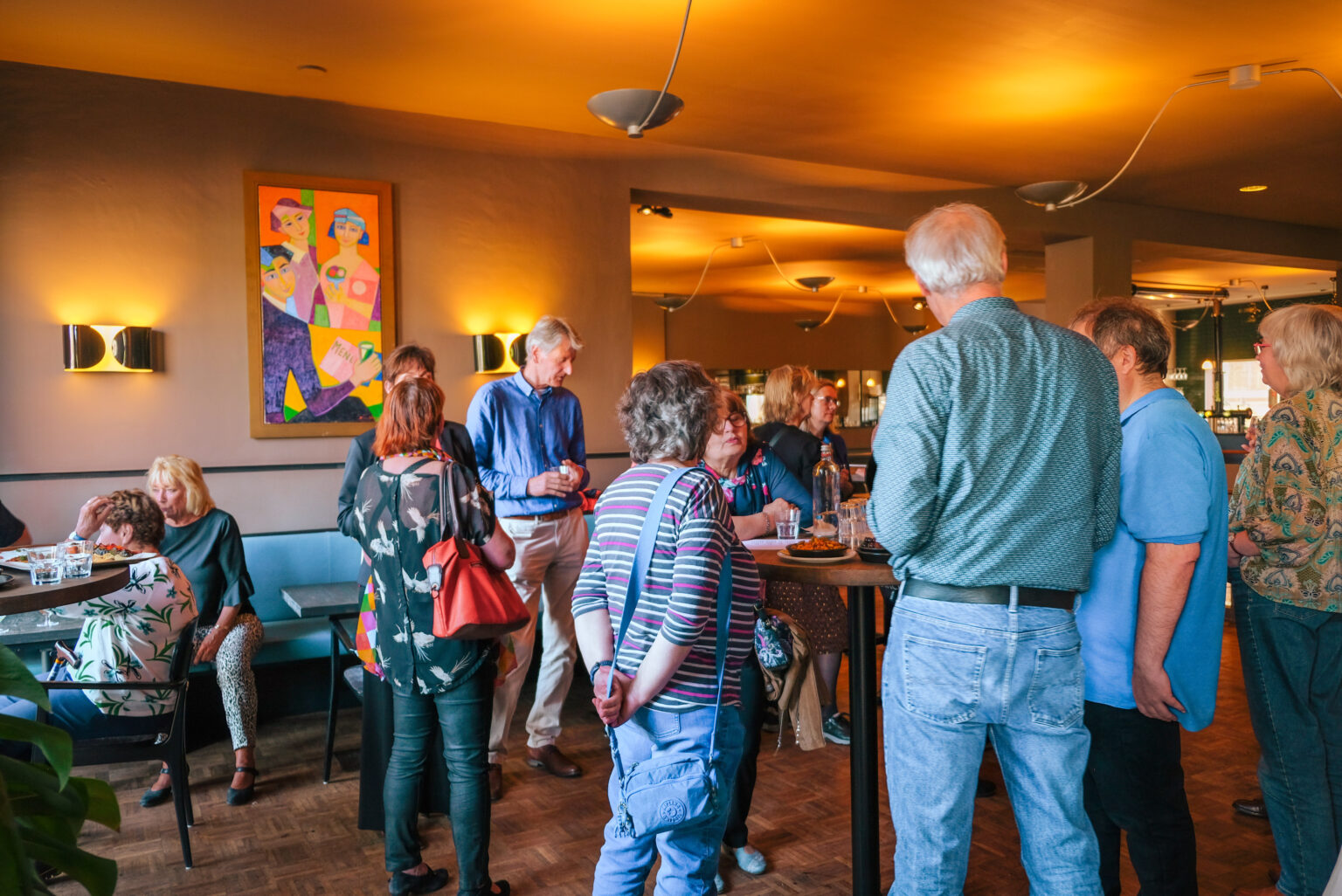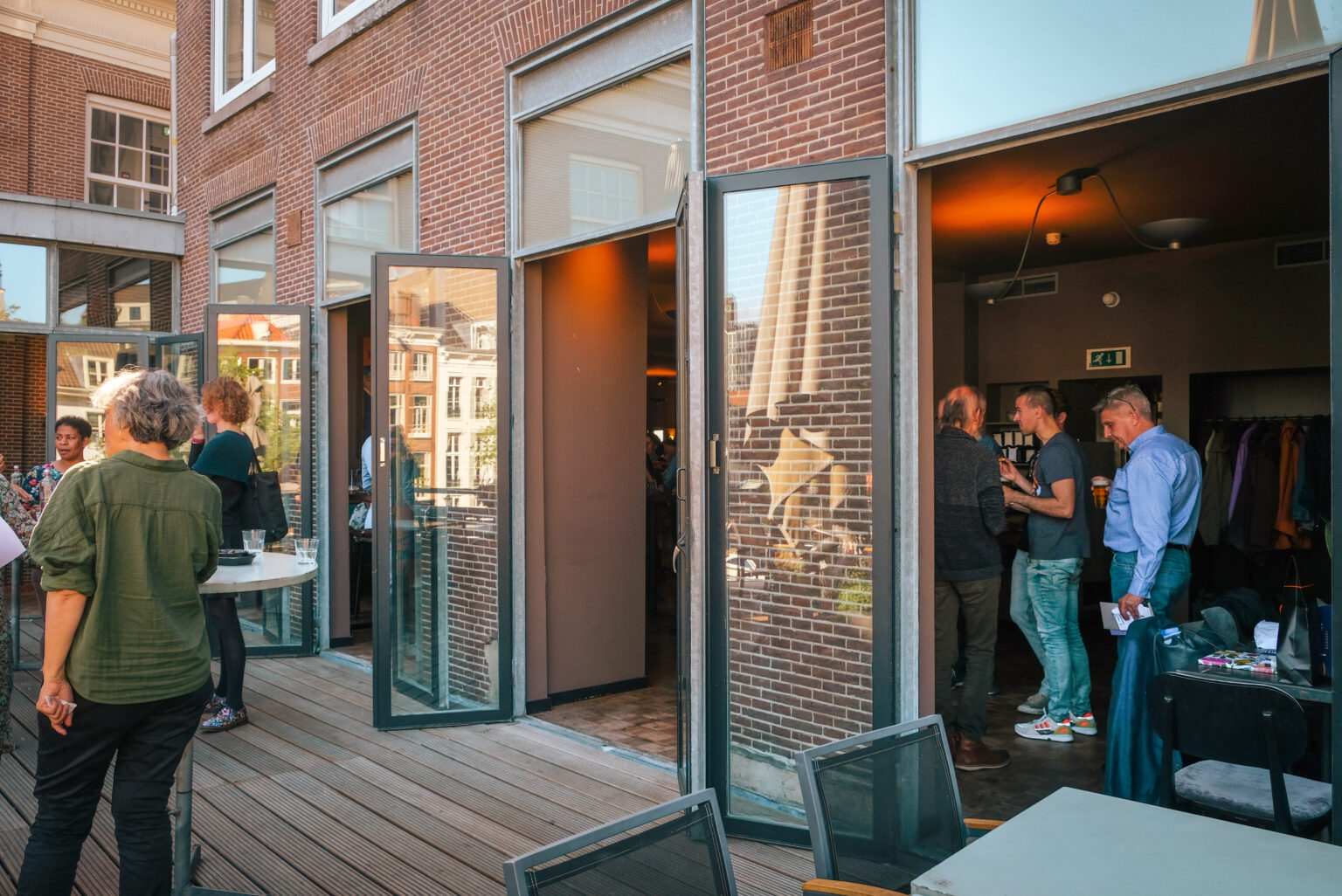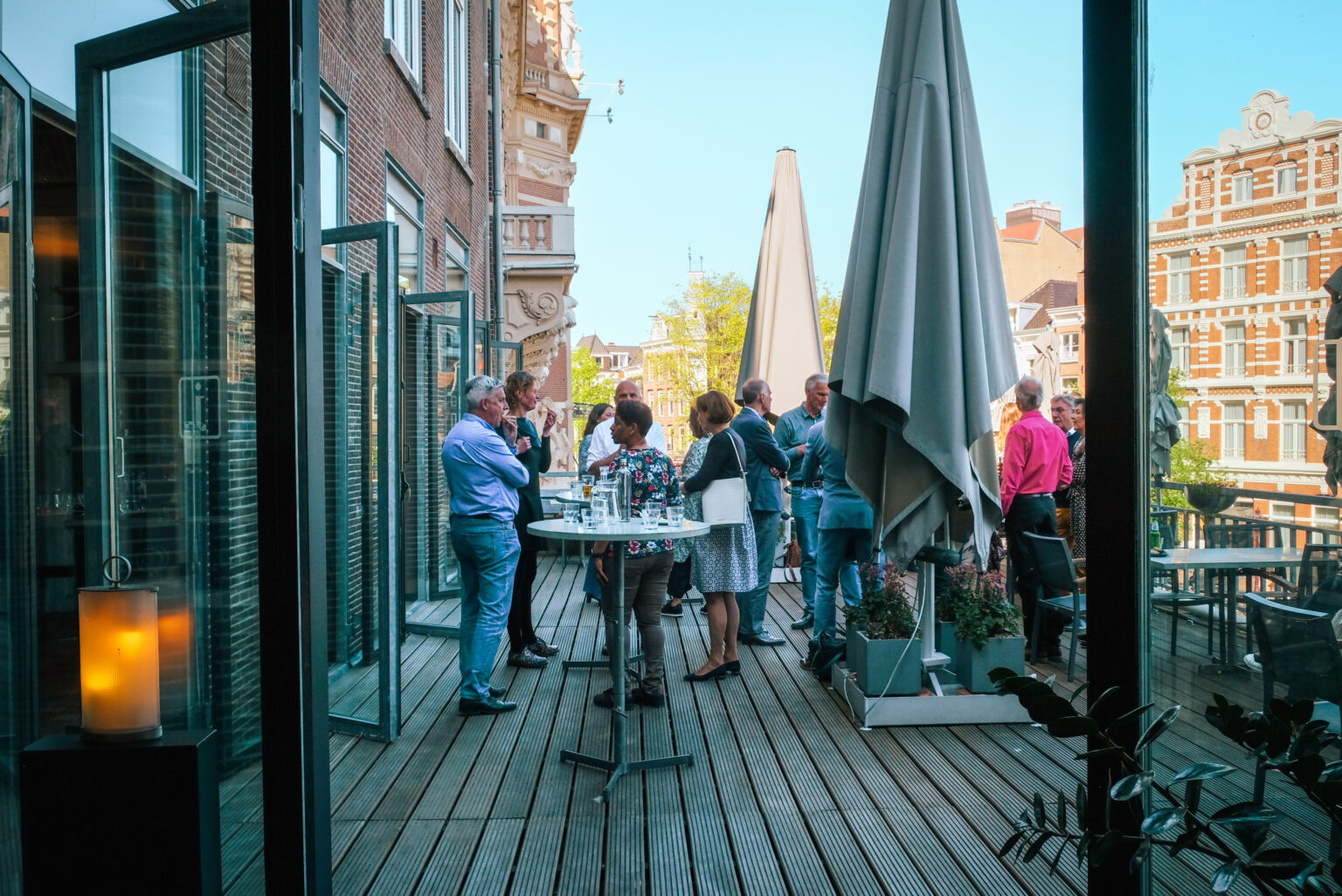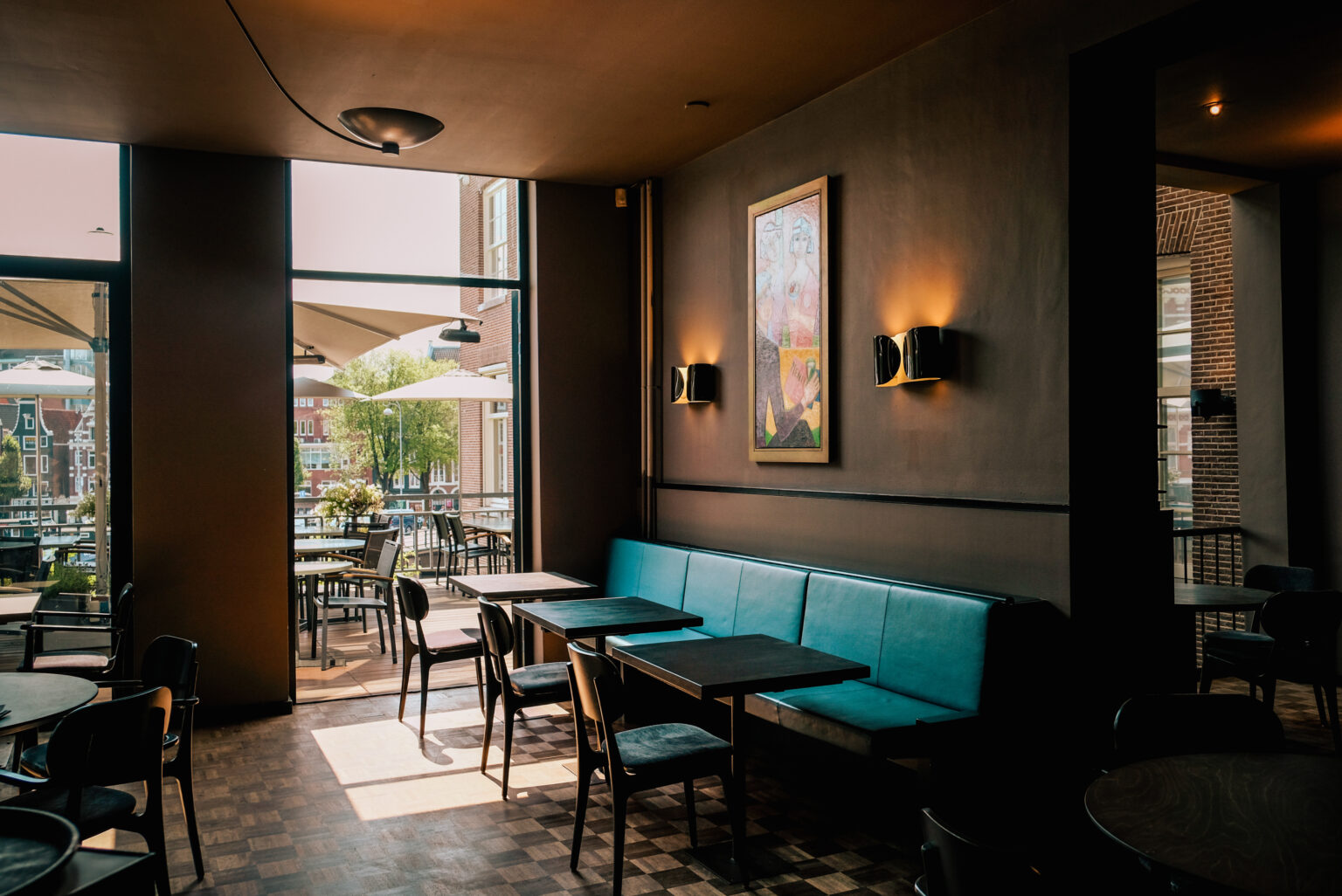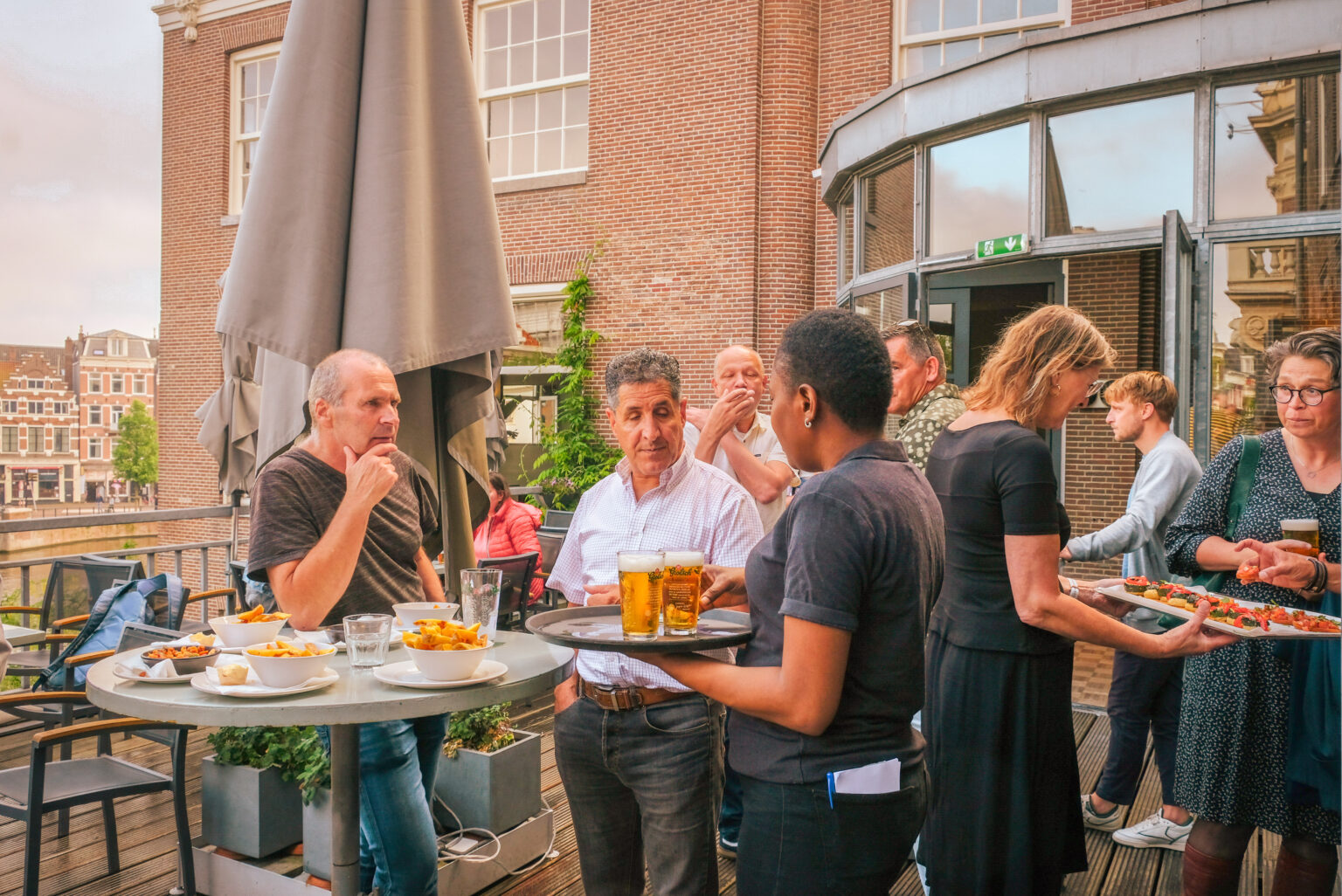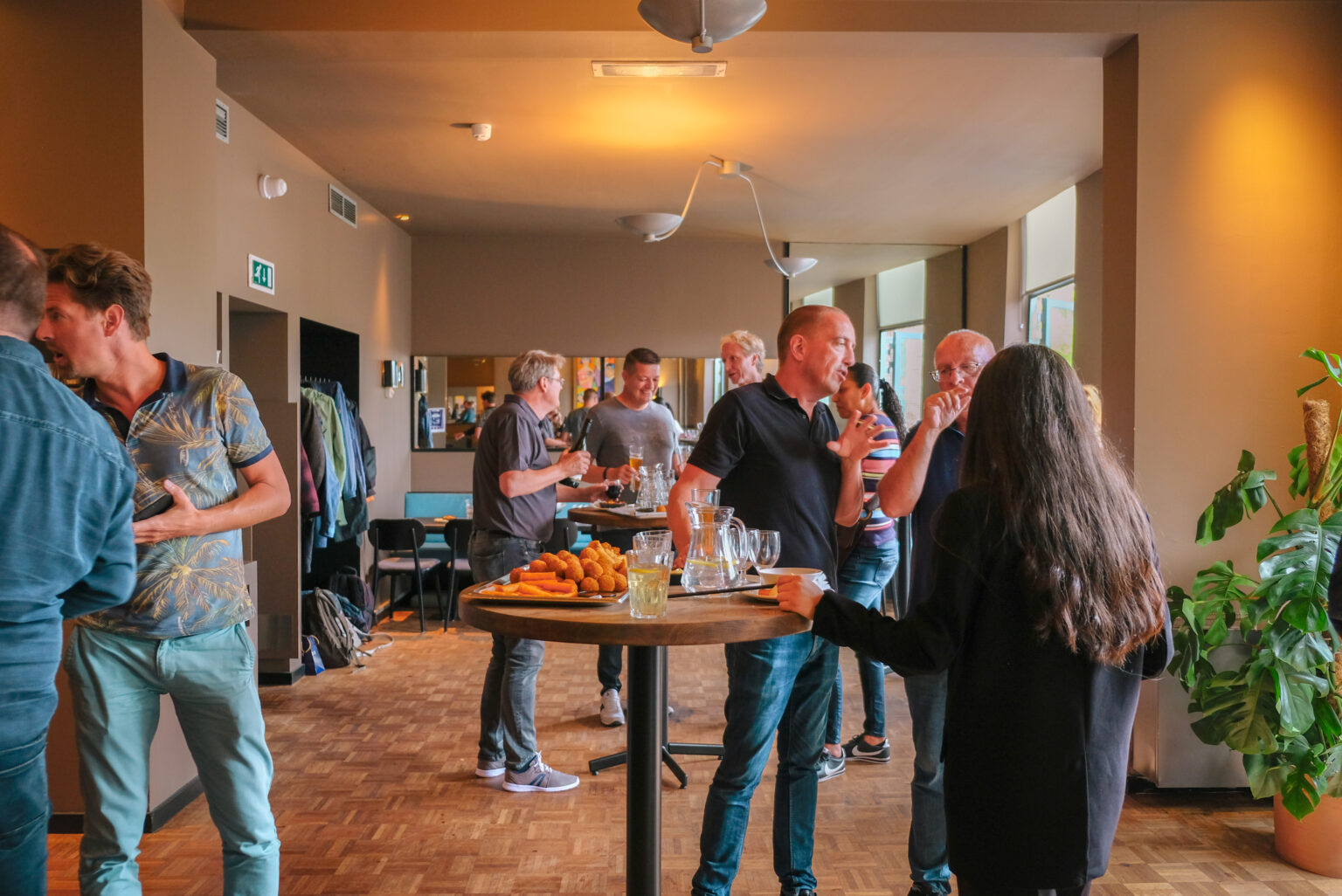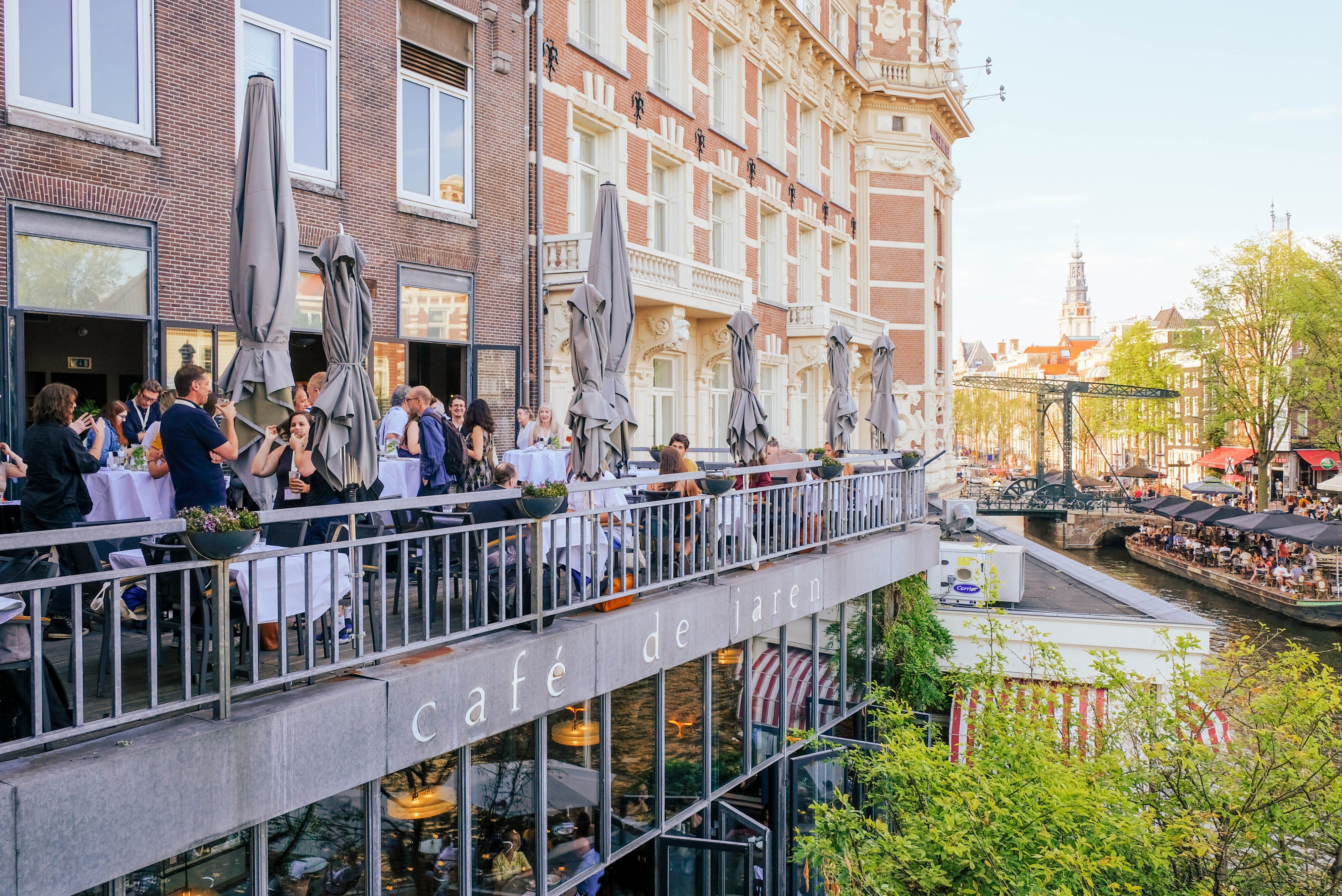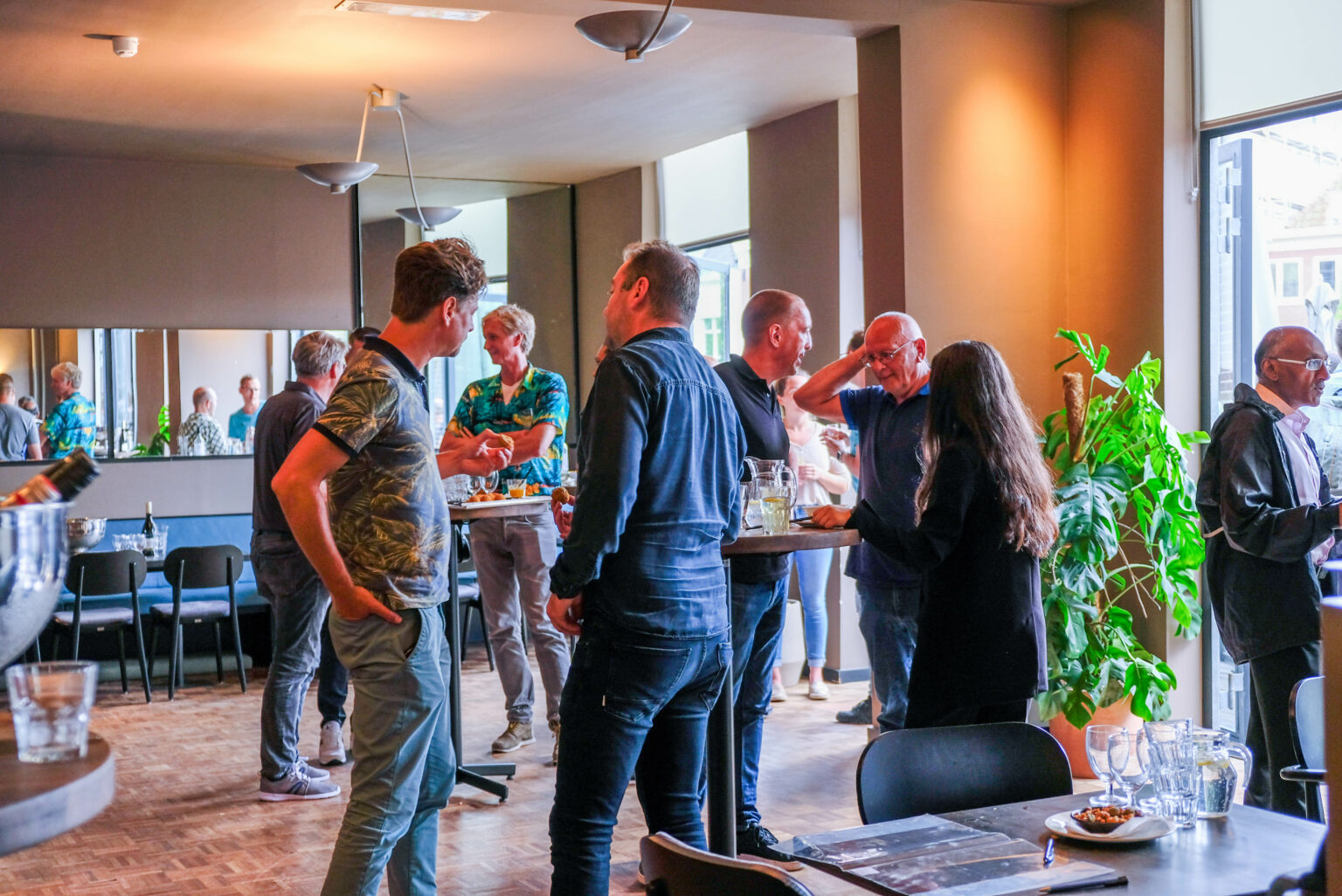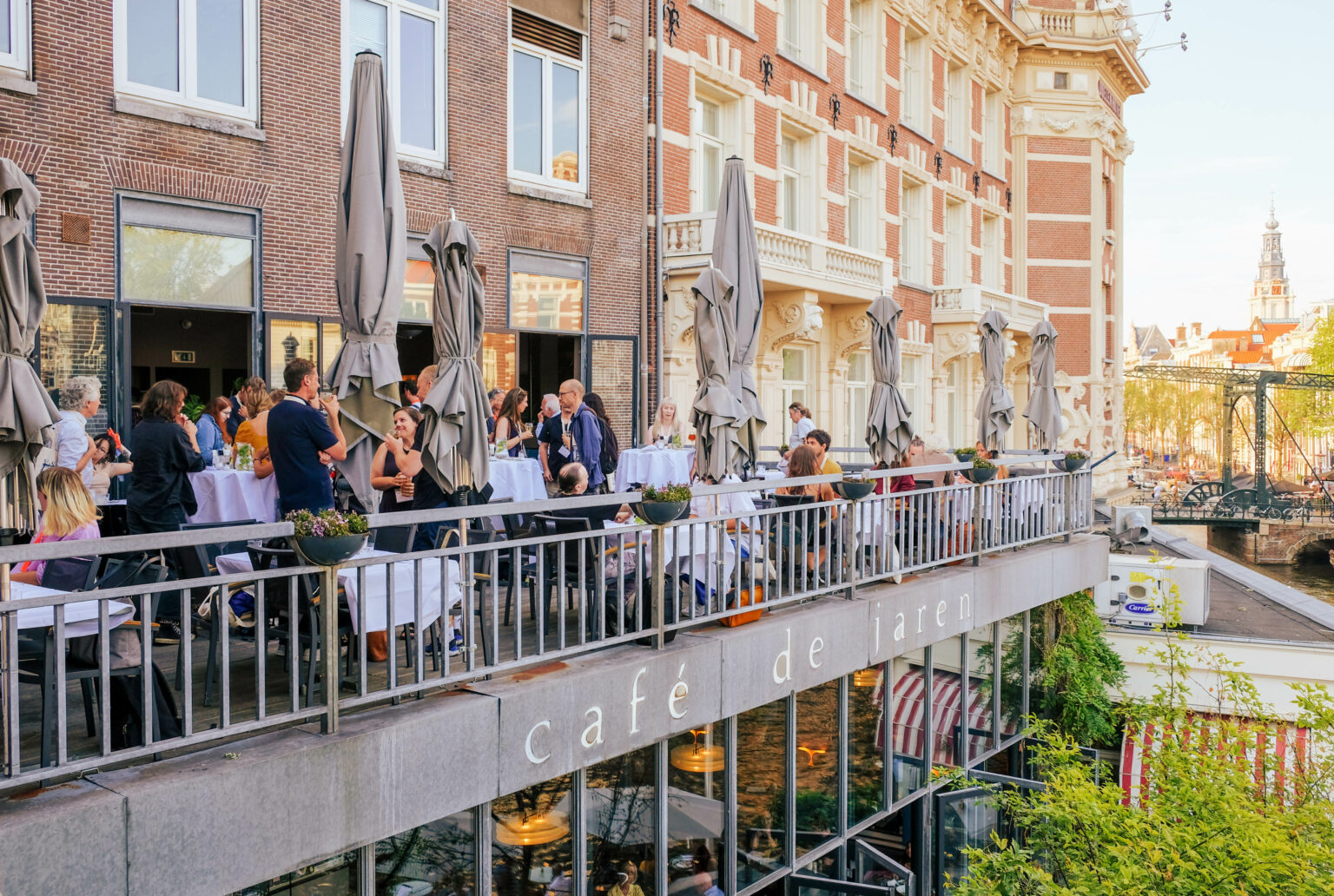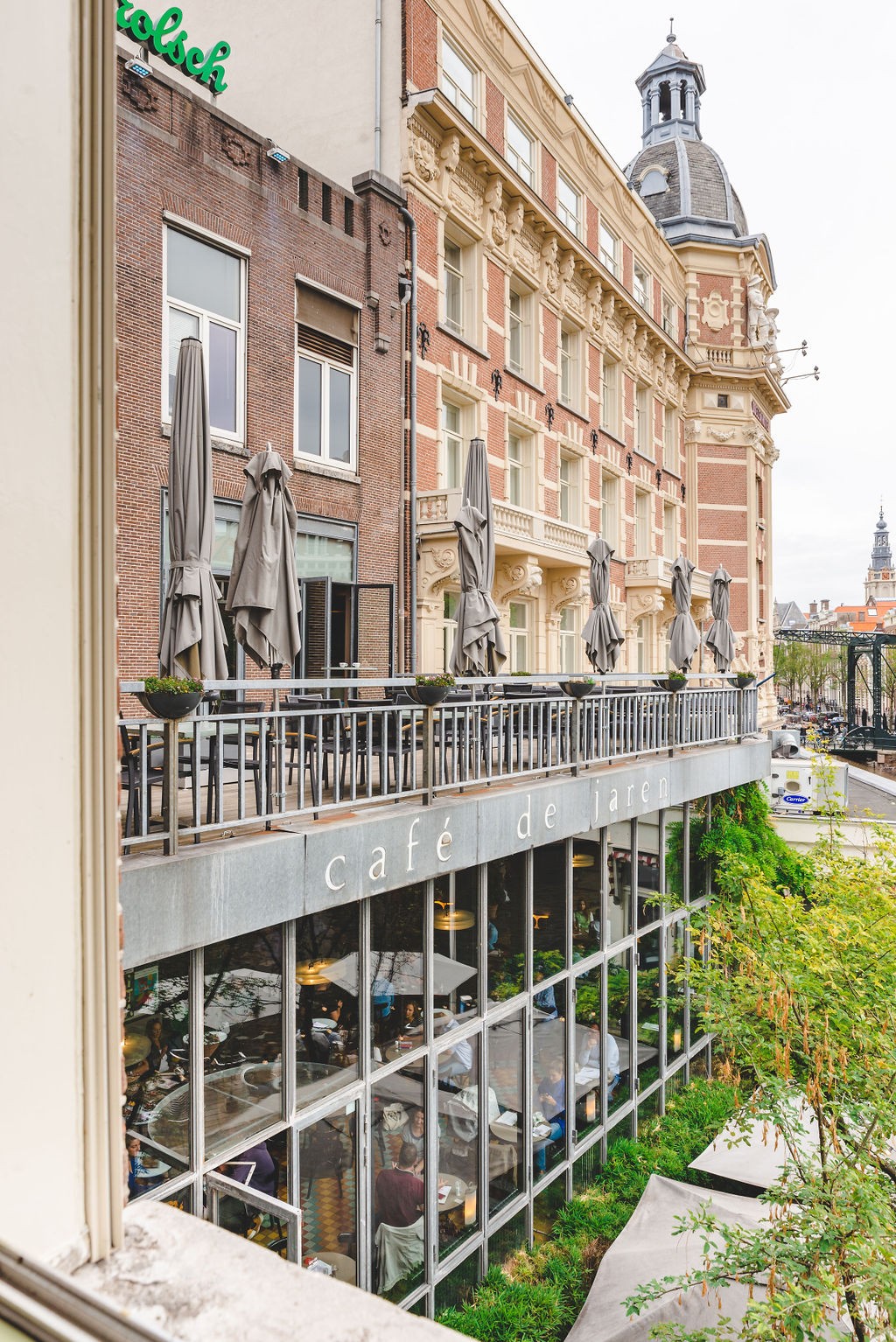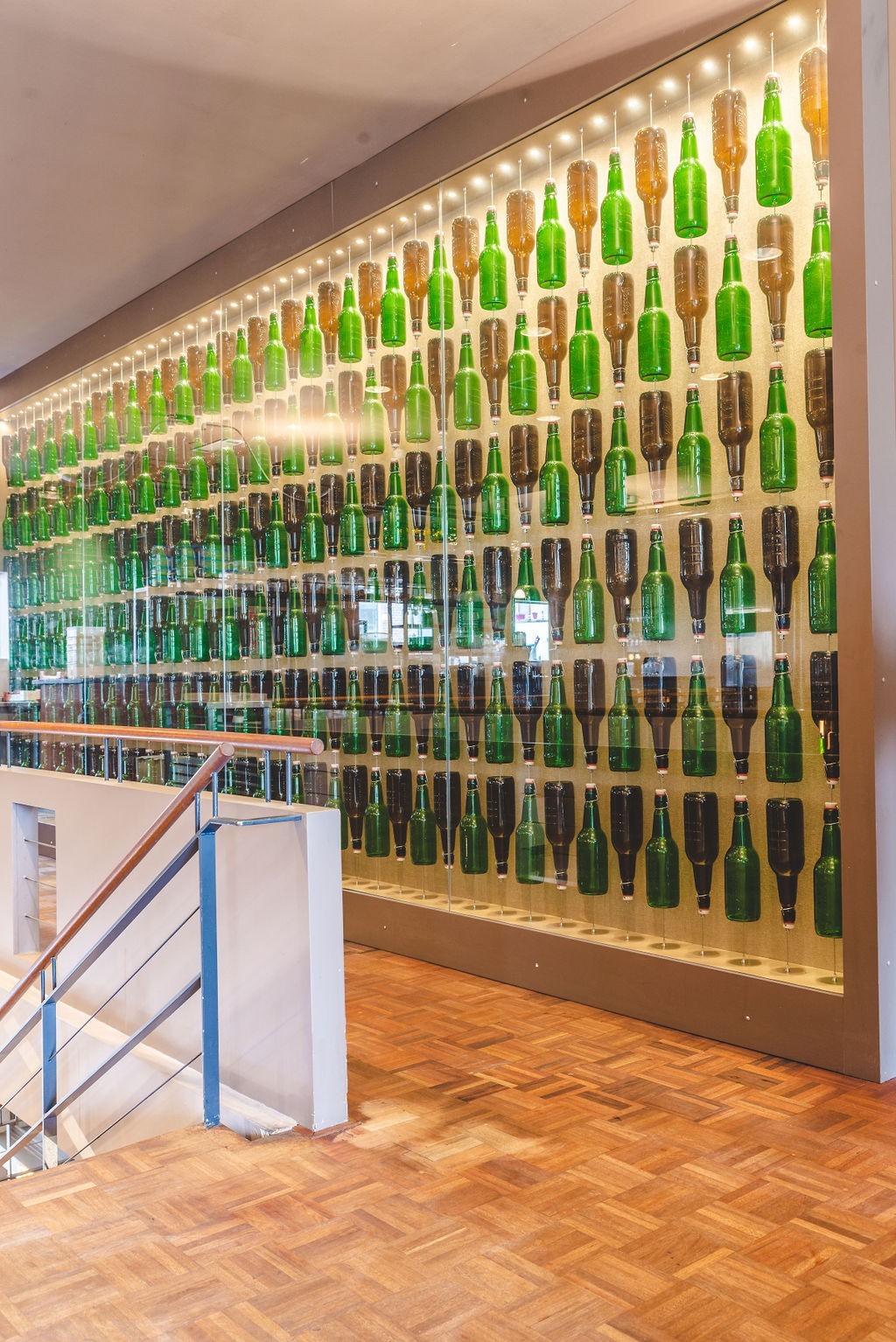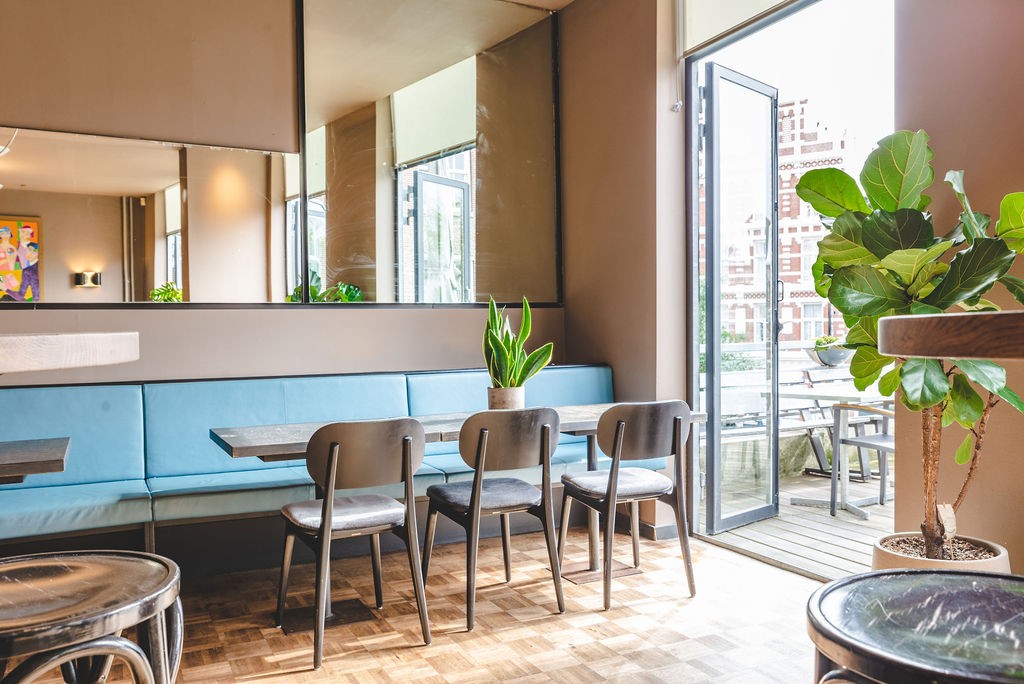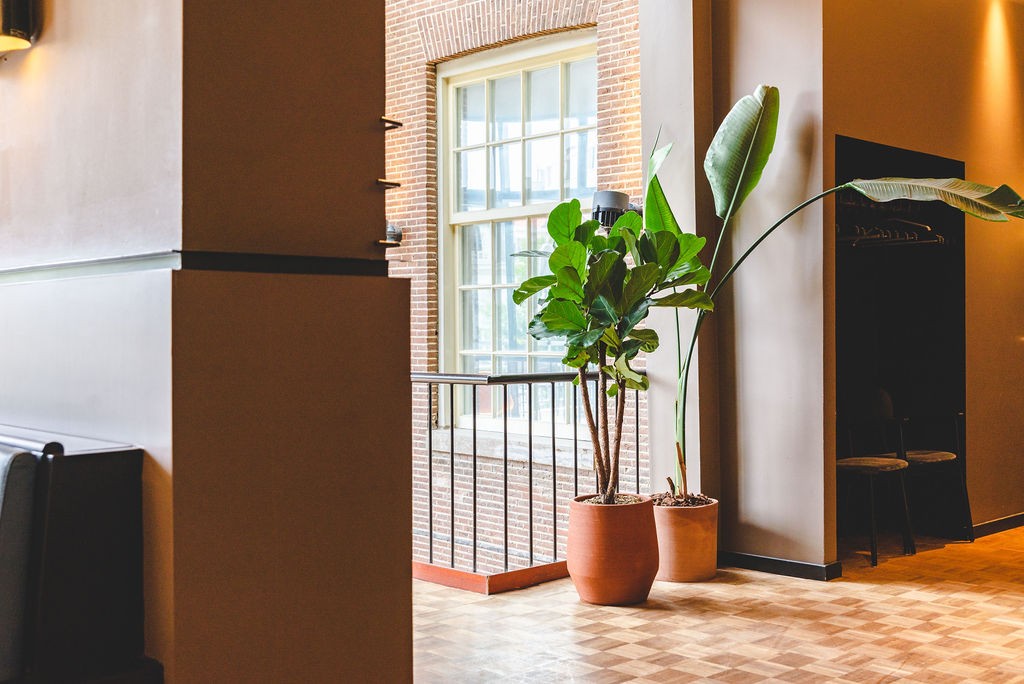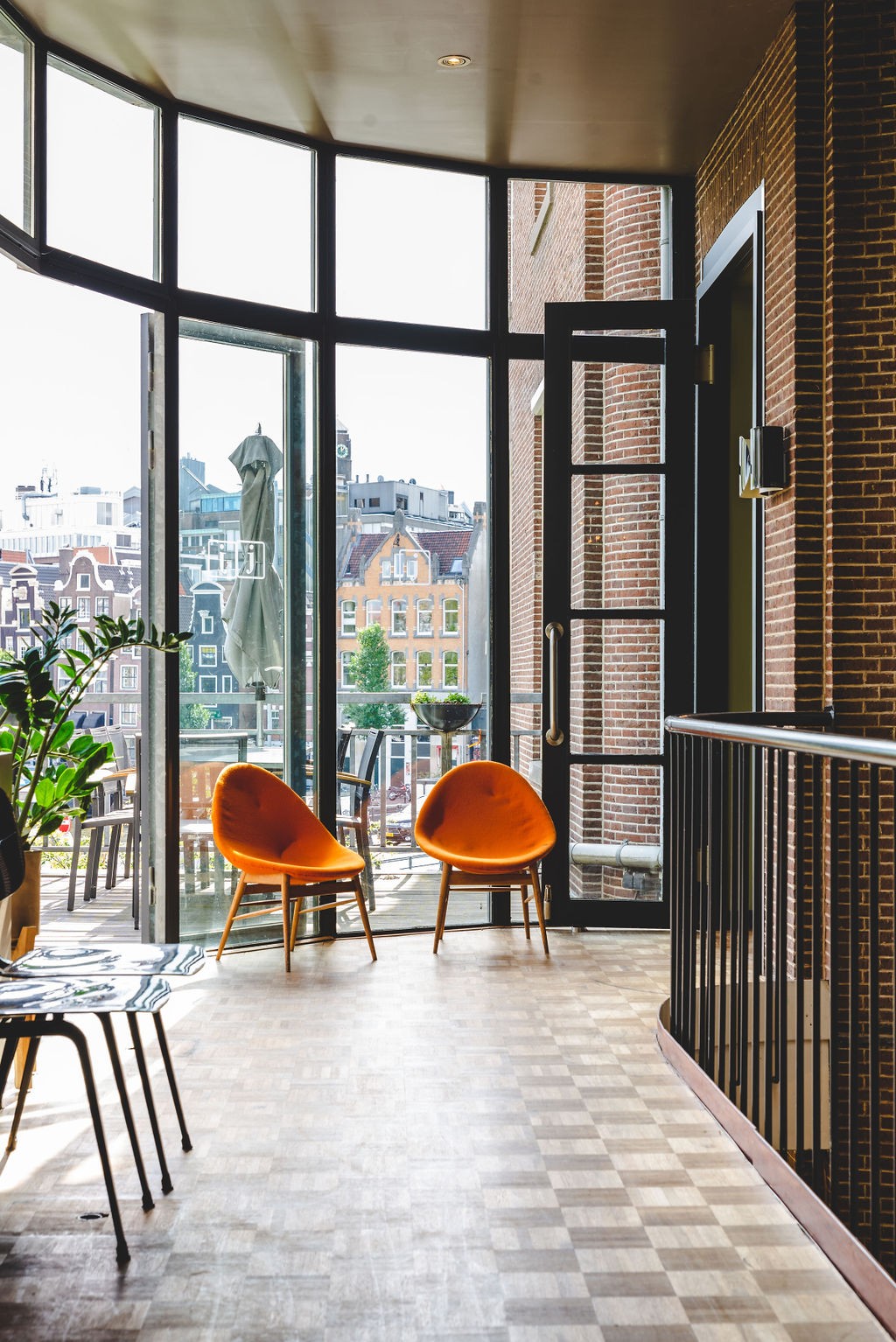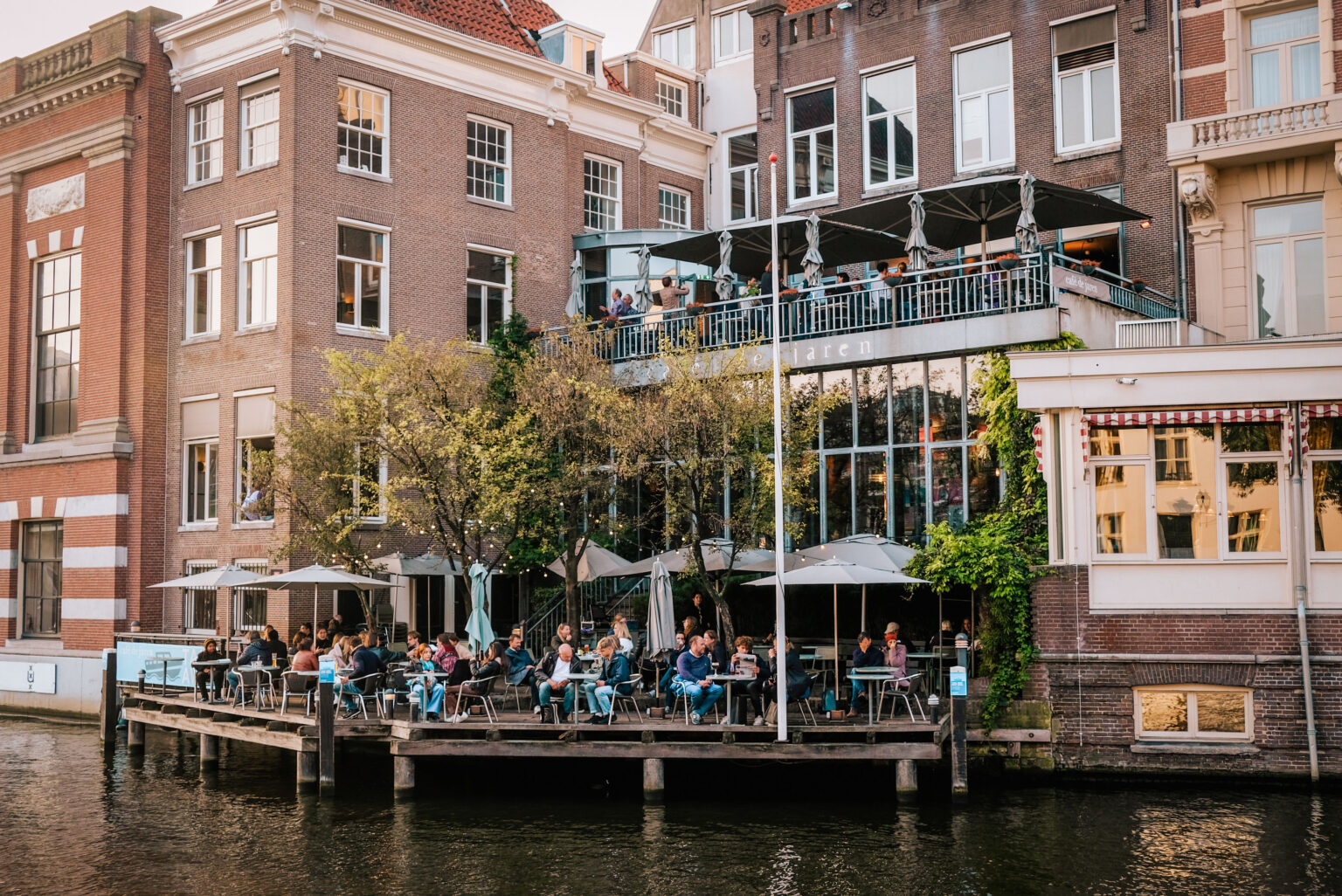 First floor and roof terrace (private)
The first floor has an accessible character and large-opening glass doors overlooking the terrace. This is a unique venue, as the terrace is directly adjacent to the stunning Amstel river and Amsterdam's city centre. In the summer months the sunny and sheltered roof terrace is perfect for drinks parties, receptions, corporate events, weddings, you name it. And the terrace can be heated in cooler months too. Enjoy the beautiful view and the hustle of the city, a brilliant spot for your own privately held event.
This room is ideally suited for large groups of 40 (minimum) up to over 200 people and can be arranged almost entirely according to your wishes. You will have your own host and serving staff.
A beamer, speaker microphone and music system are available.
If required, we can arrange a DJ for the party on request, and live music (within a reasonable noise limit) is also possible.
Venue fee €650 (via deposit upon booking), with room hire, serving staff, beamer and music system use included!
Minimum number of people for the space is 40. YOU ALWAYS BOOK FOR 40 (THE MINIMUM) ONLINE!! If there are more guests, please indicate this in the comments section of the online booking or by e-mail!
Total sum charge of consumptions afterwards, no drinks arrangements
We have a selection of bites and walking foods on pre order basis, please have a look at our menus below!