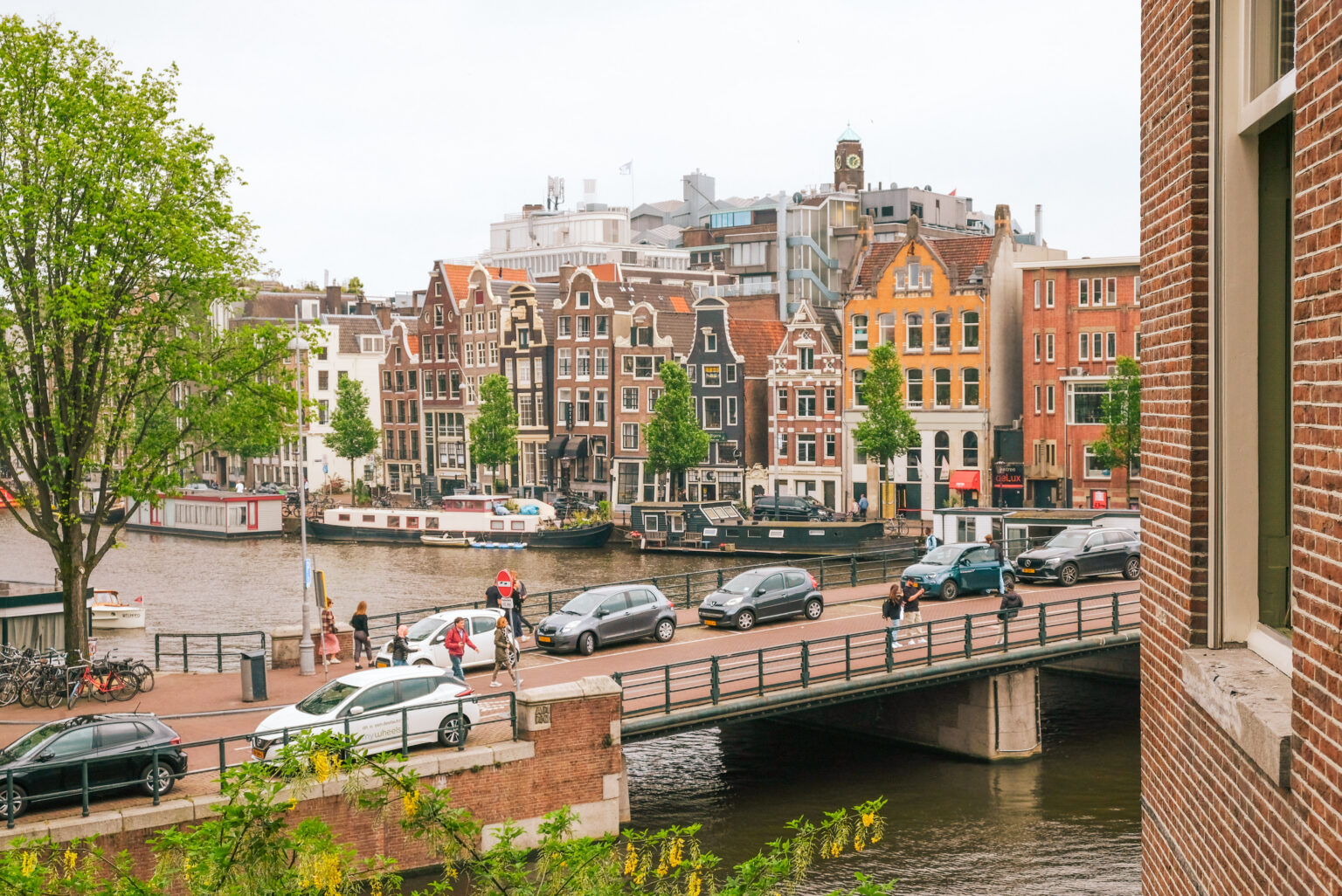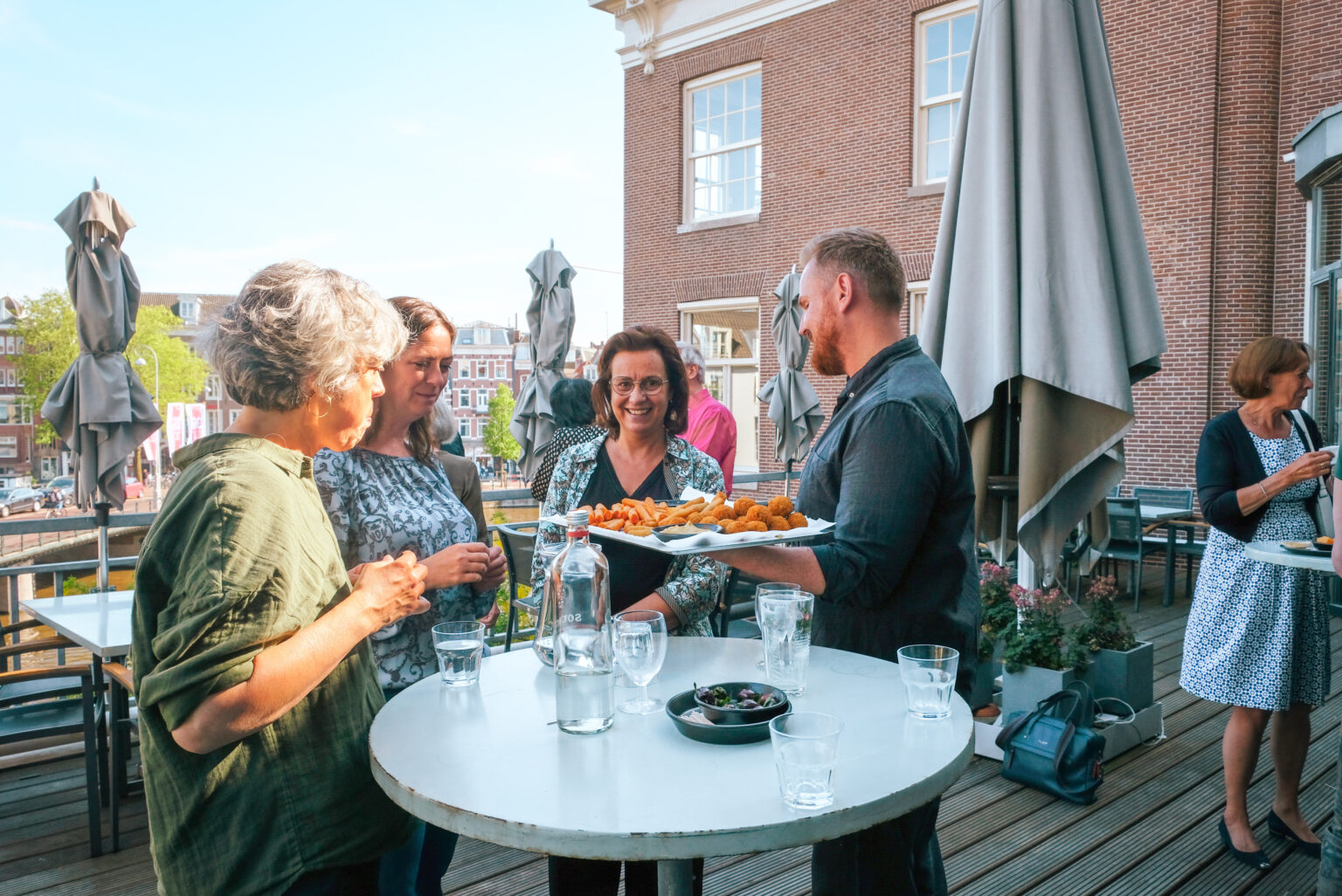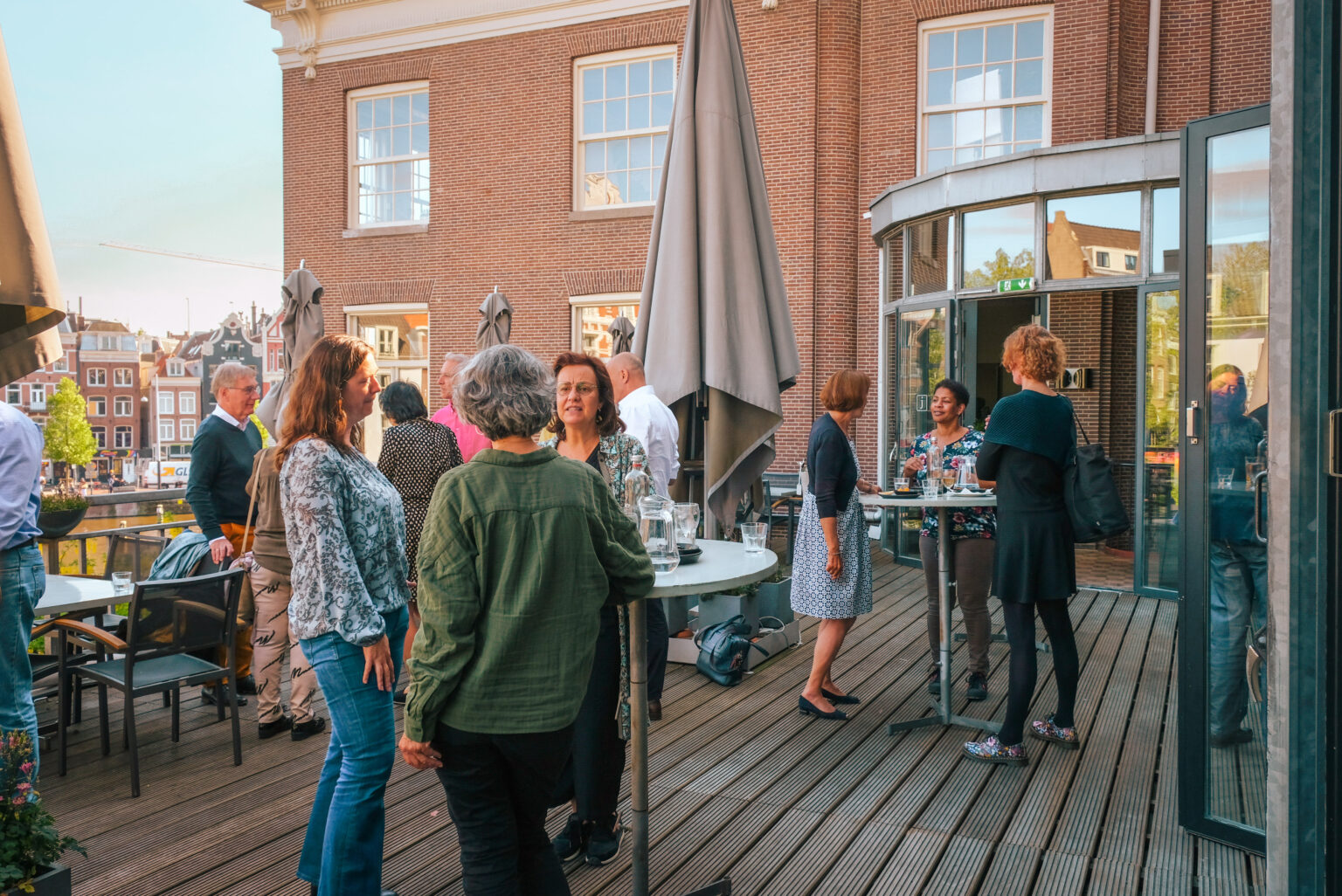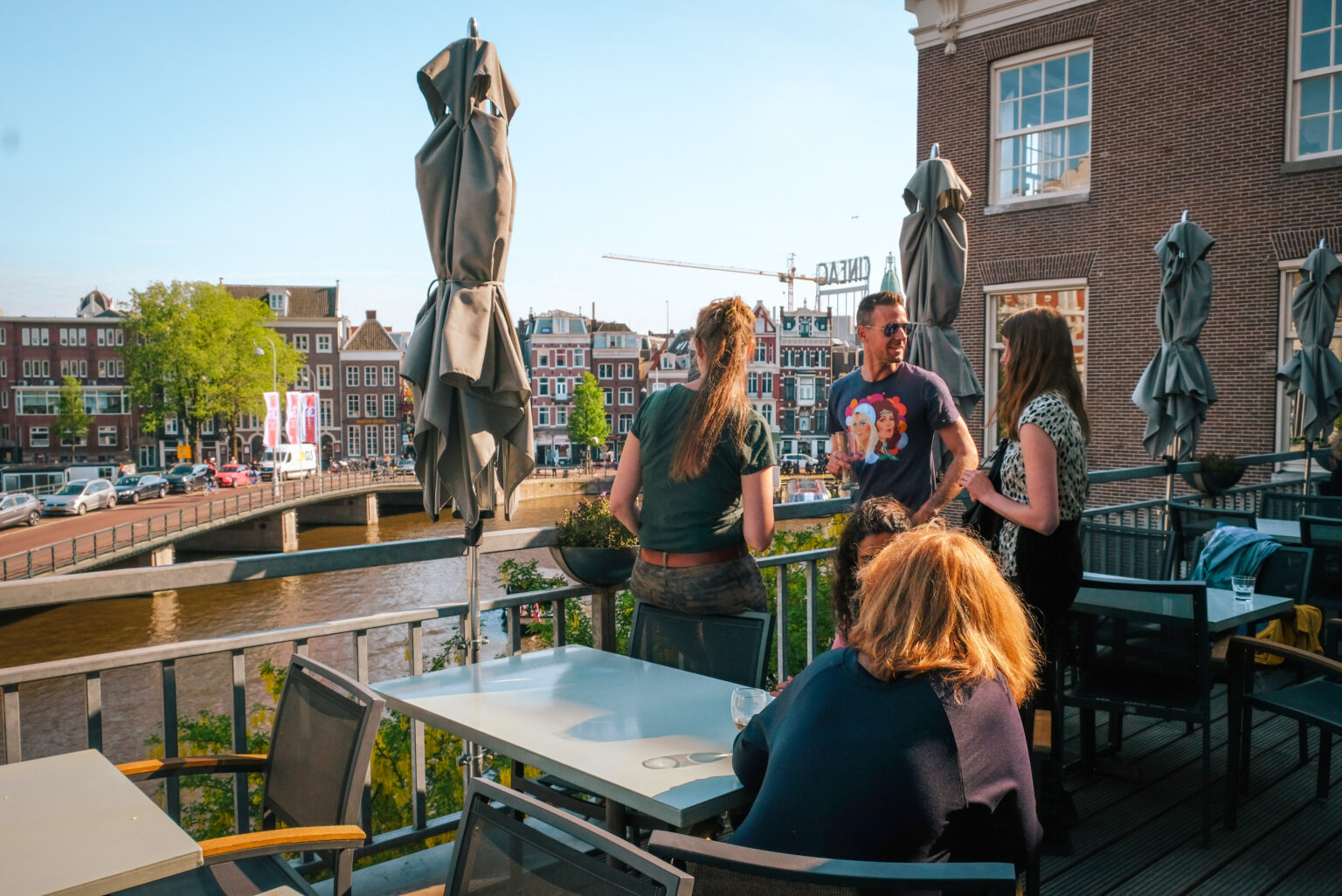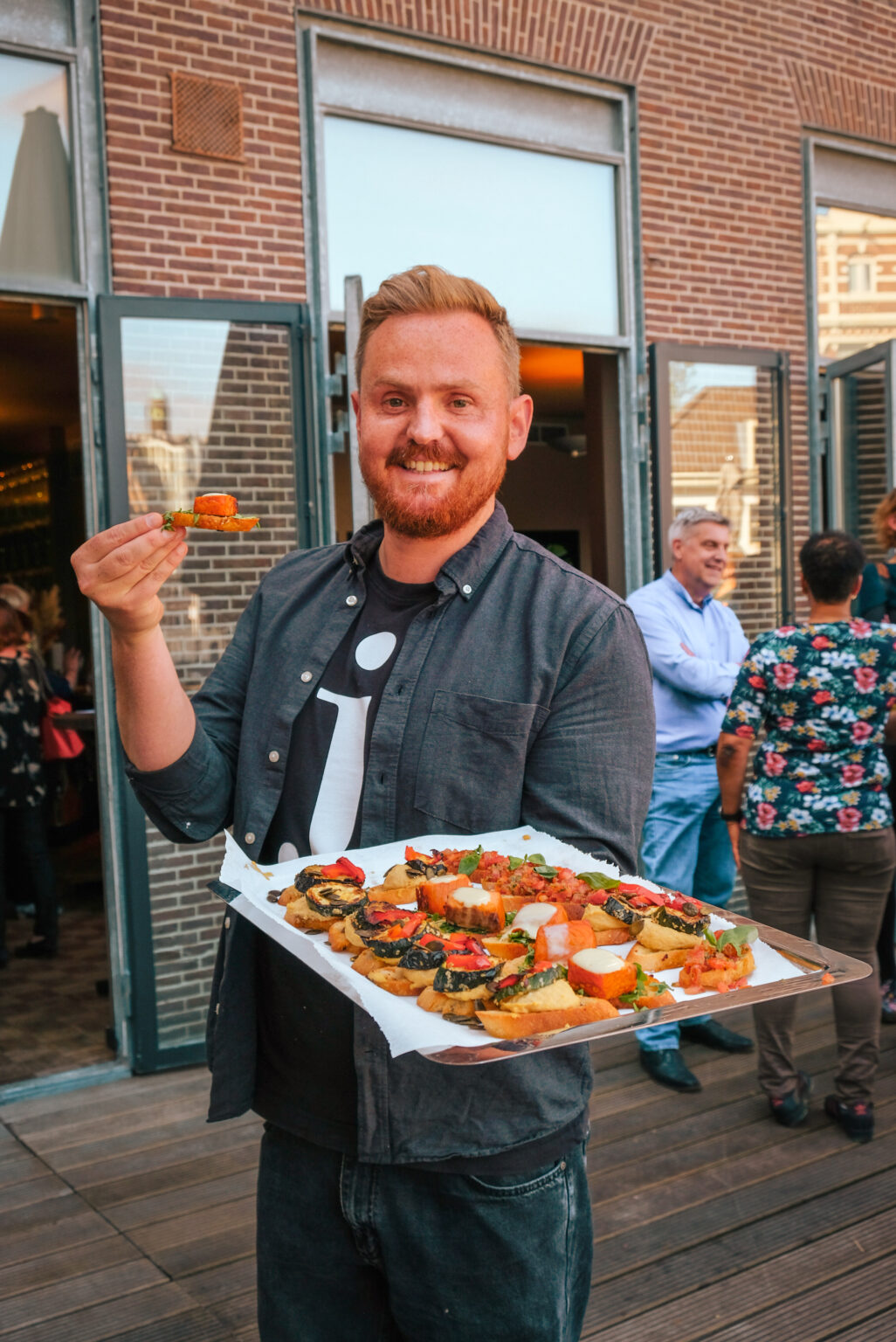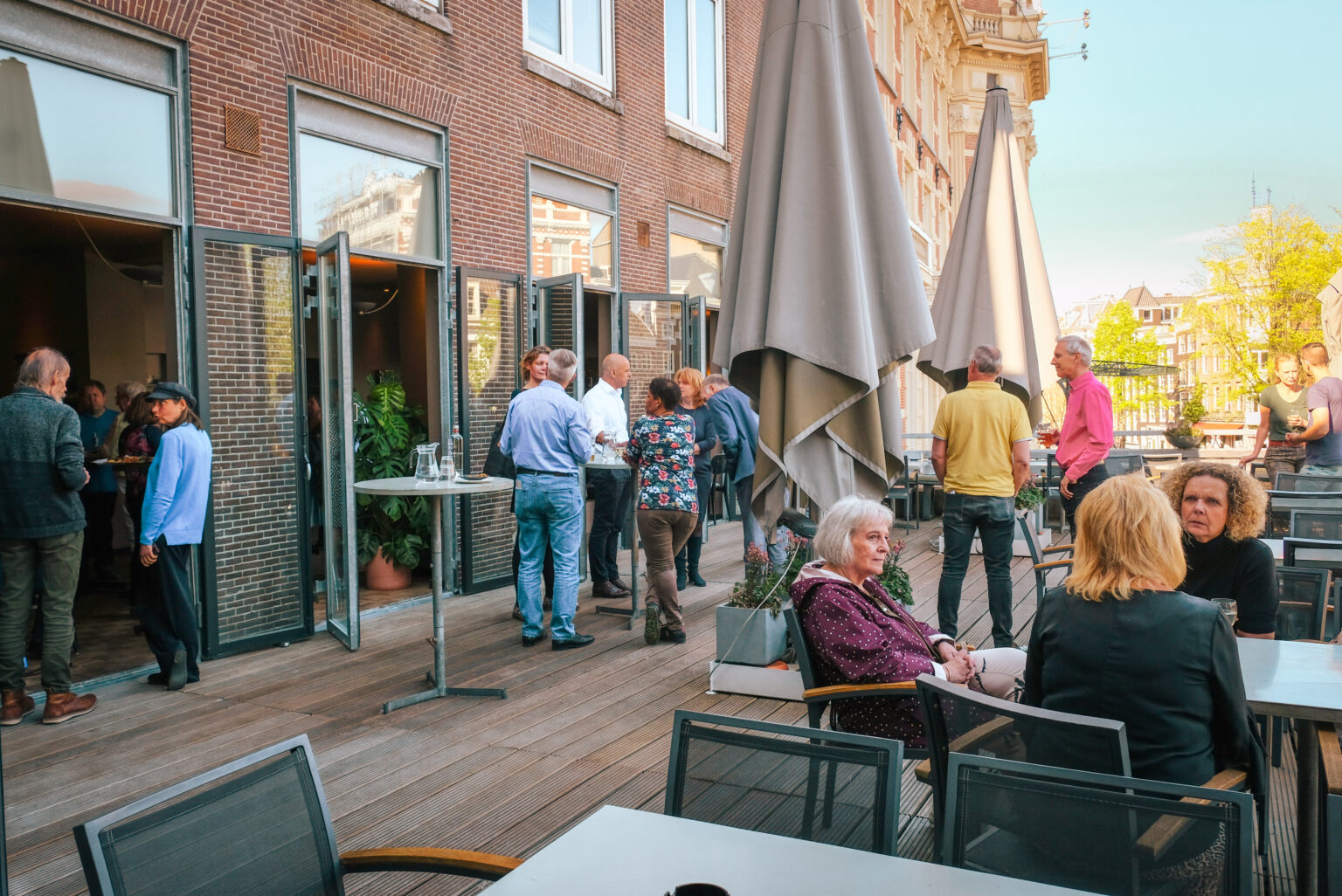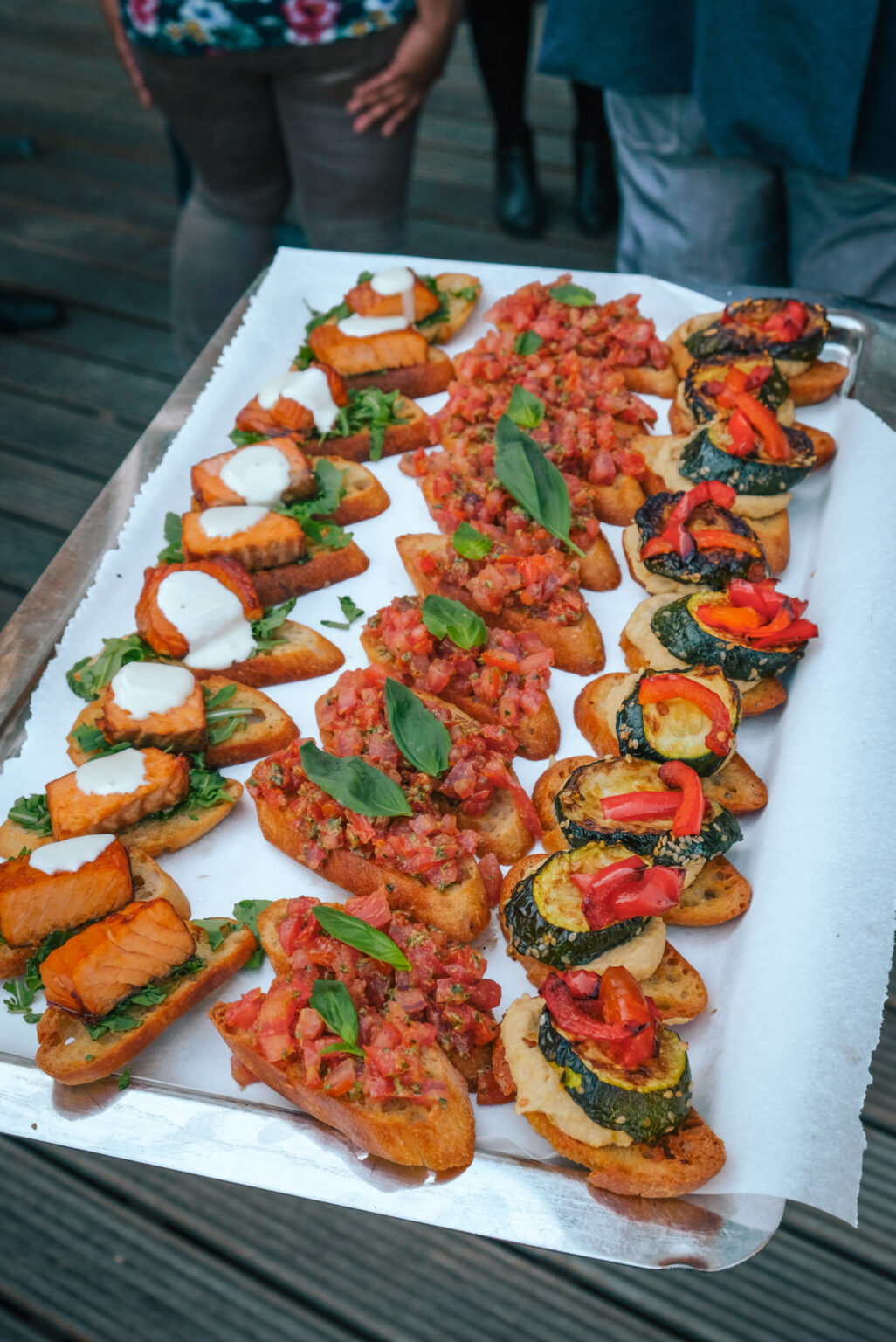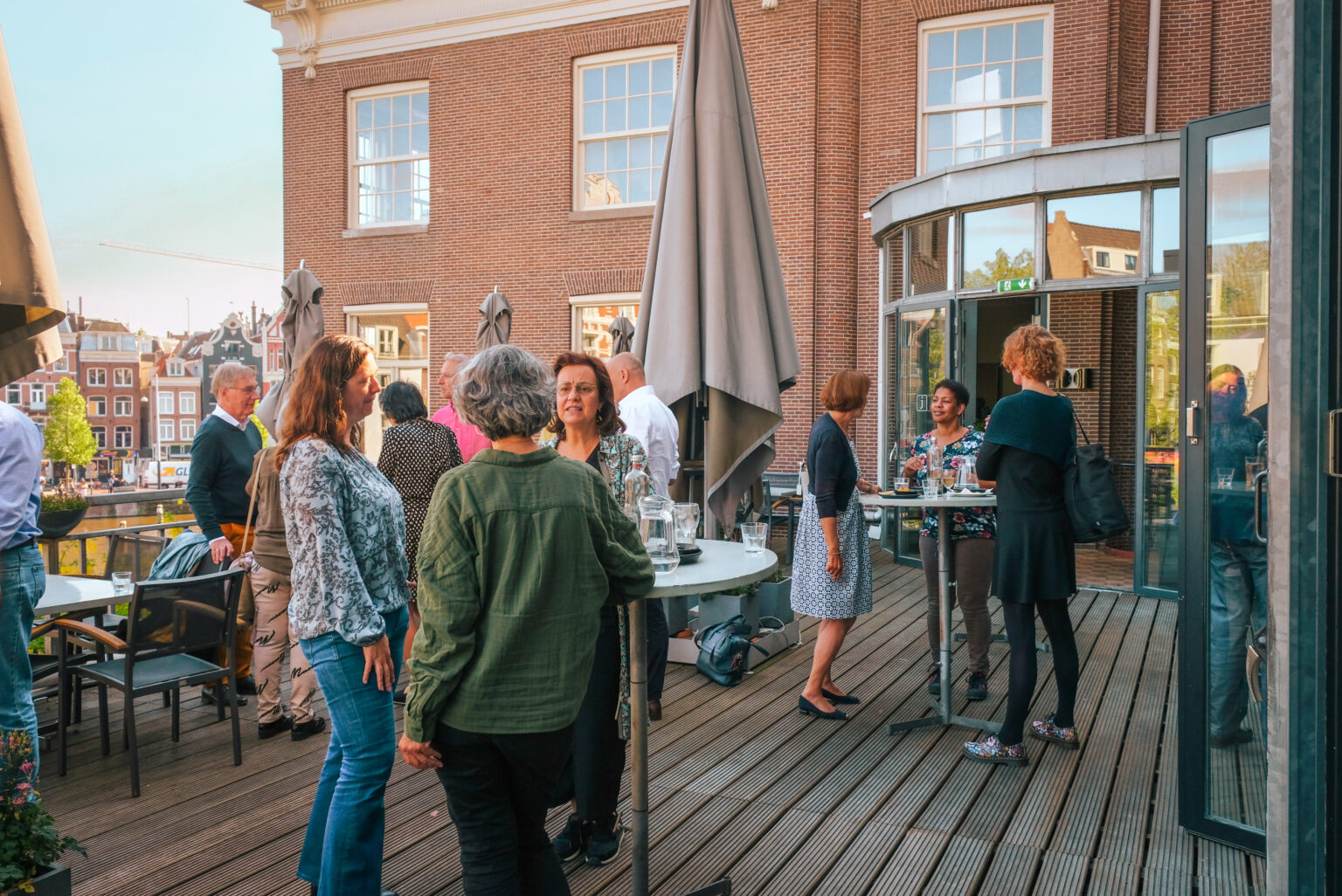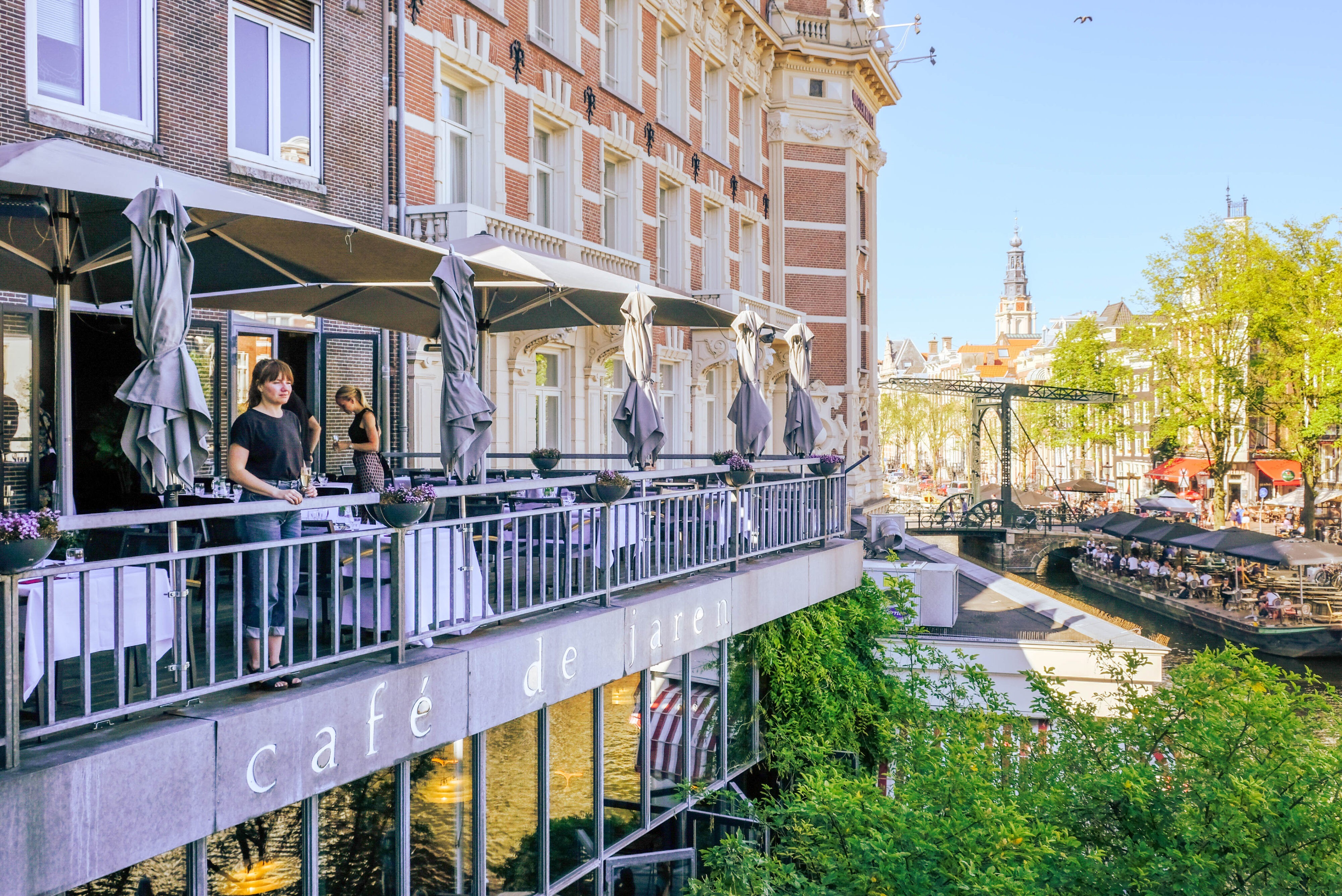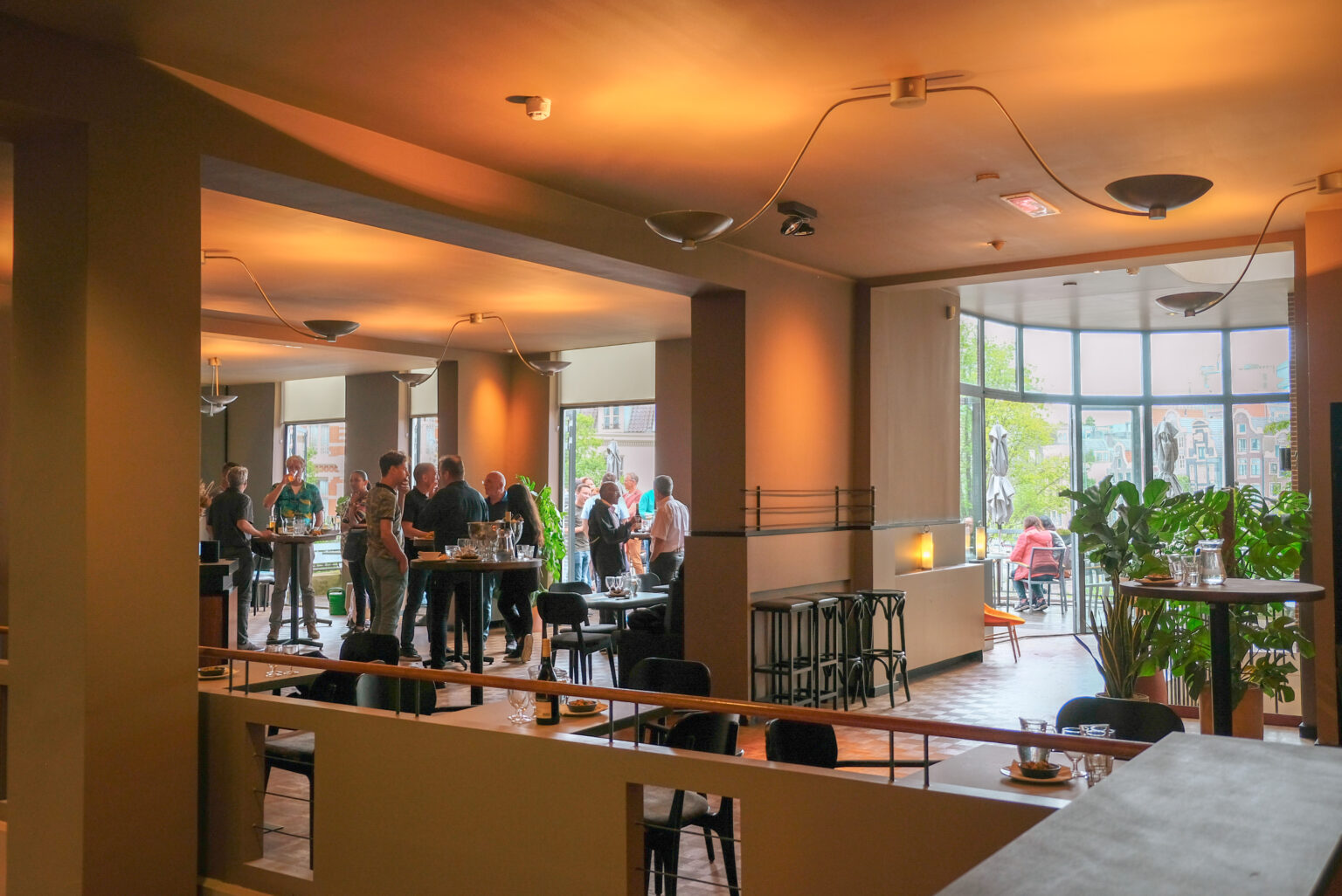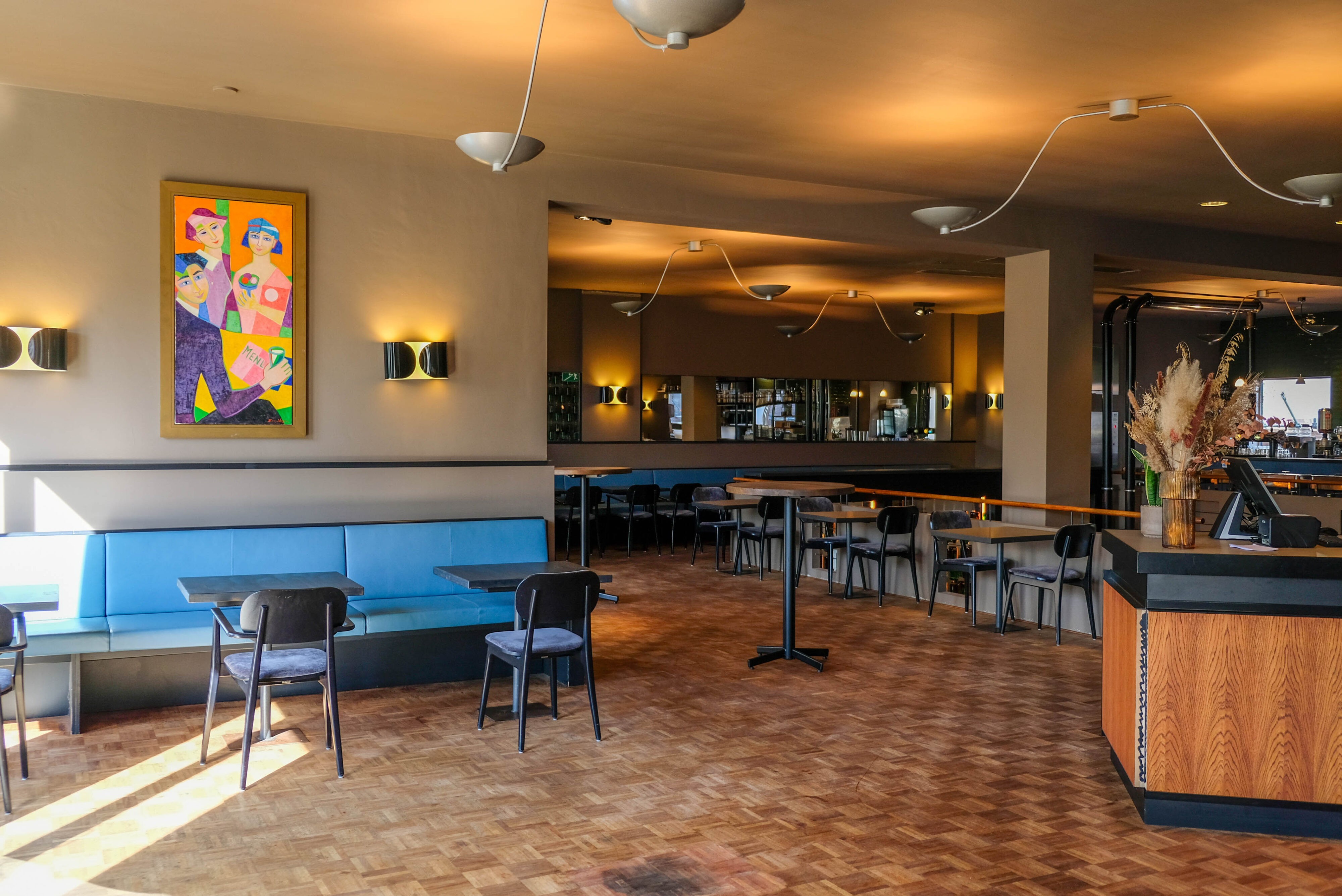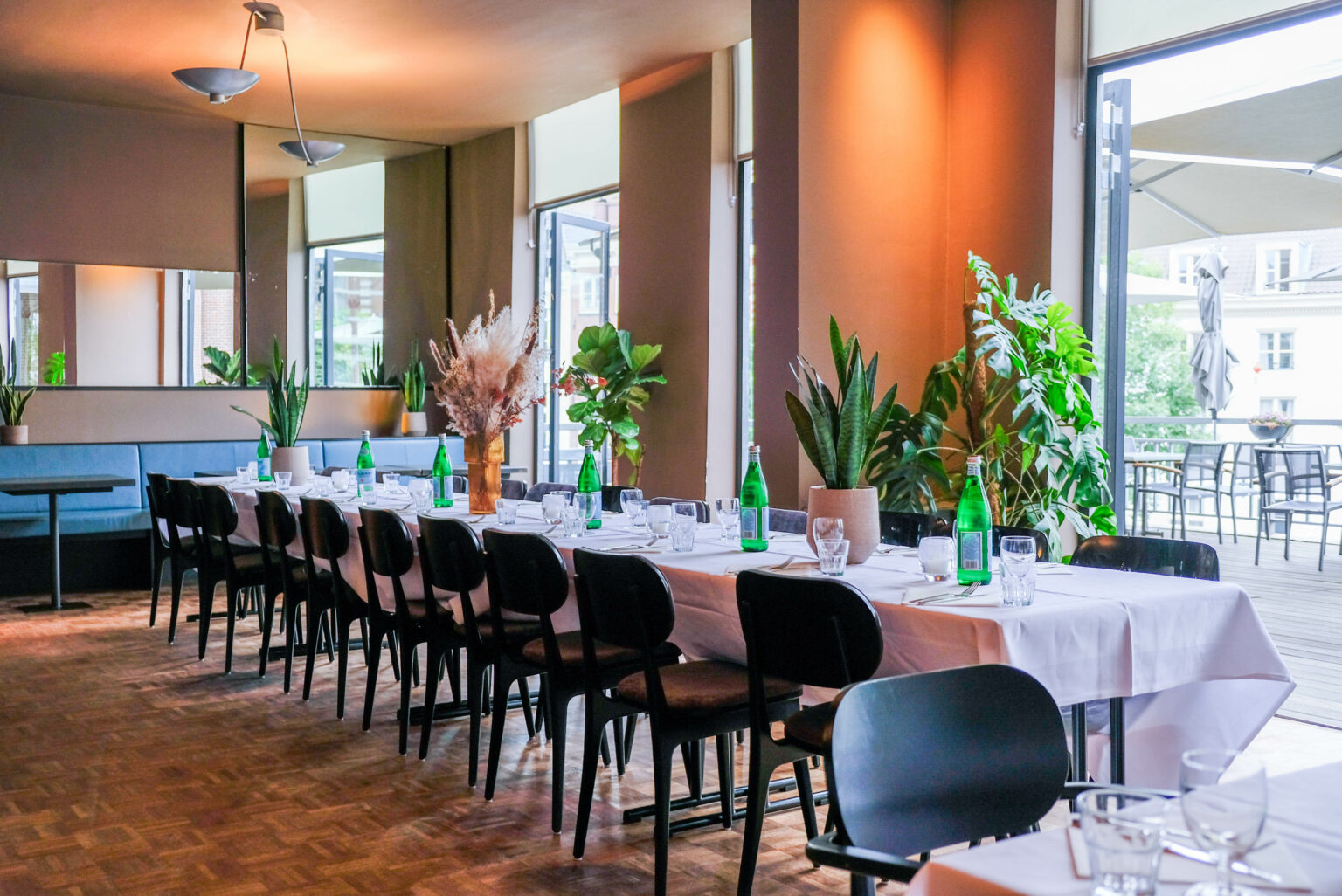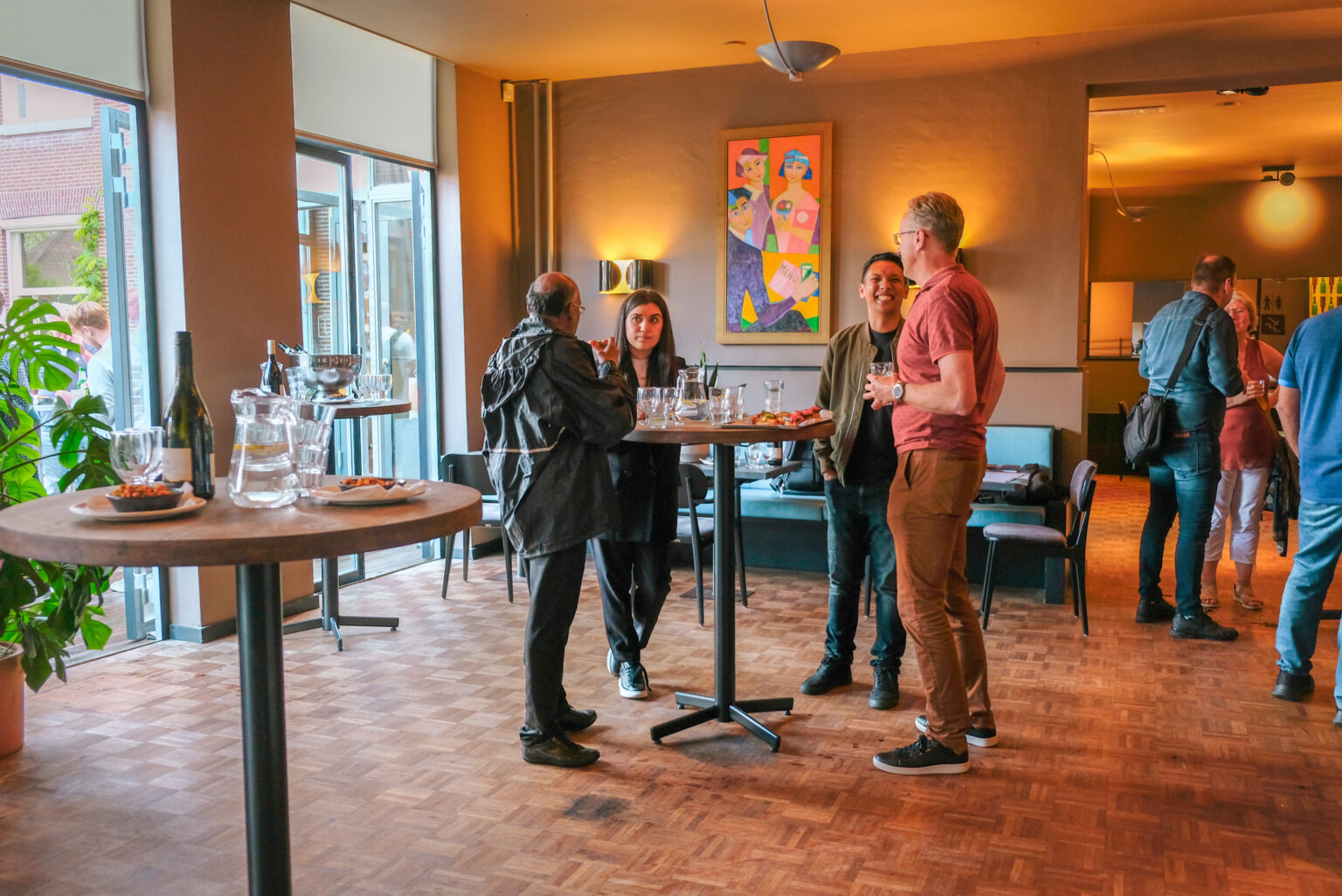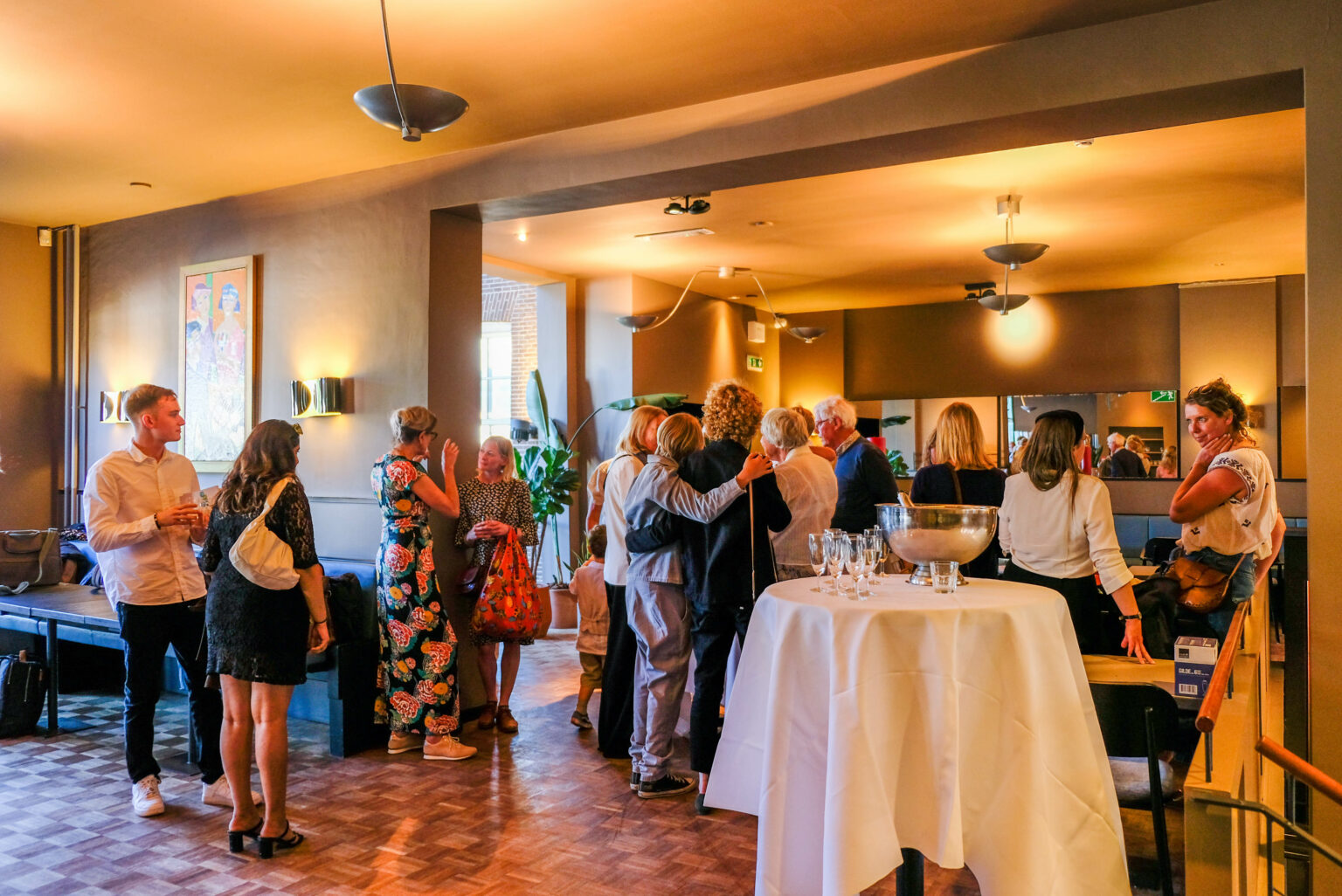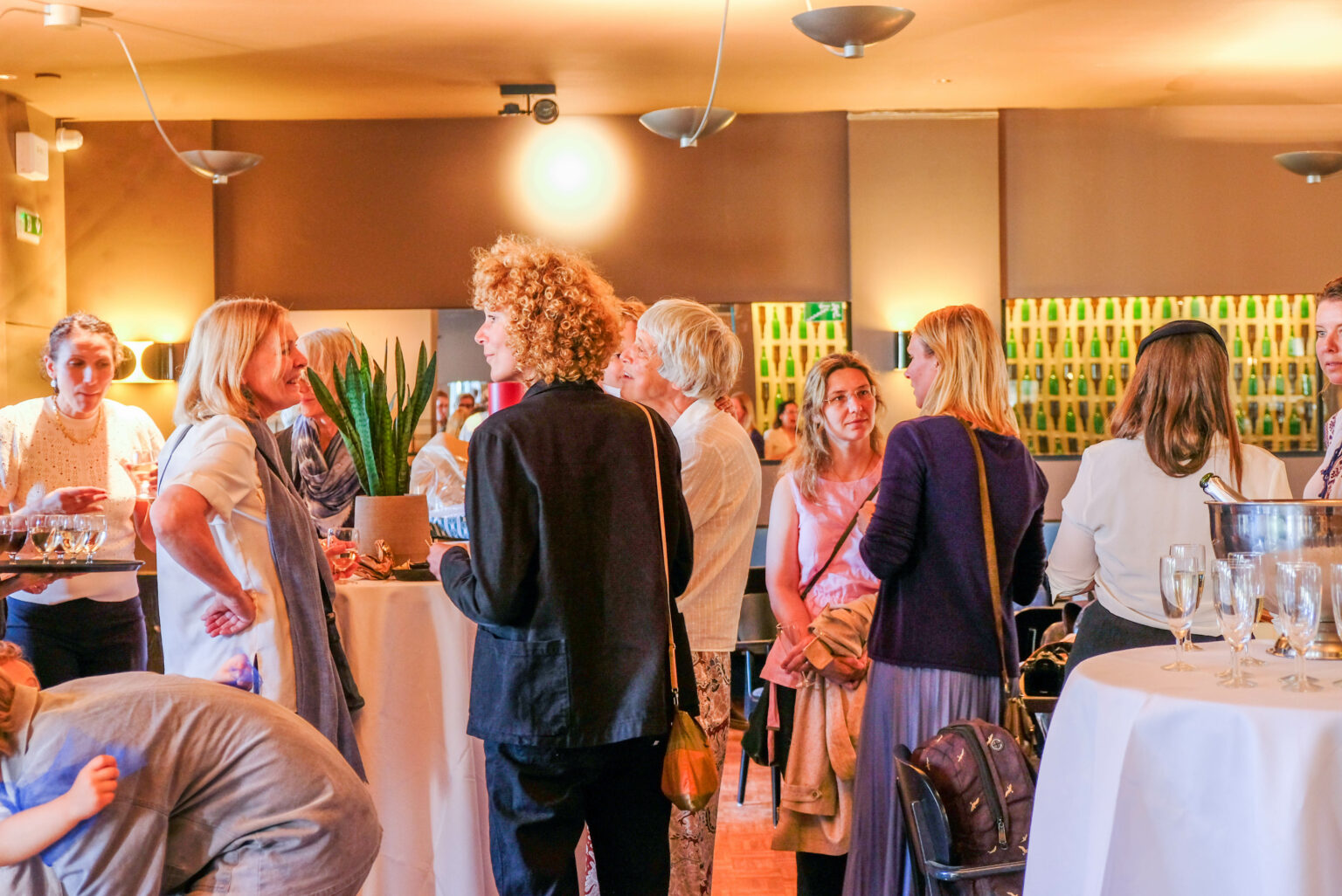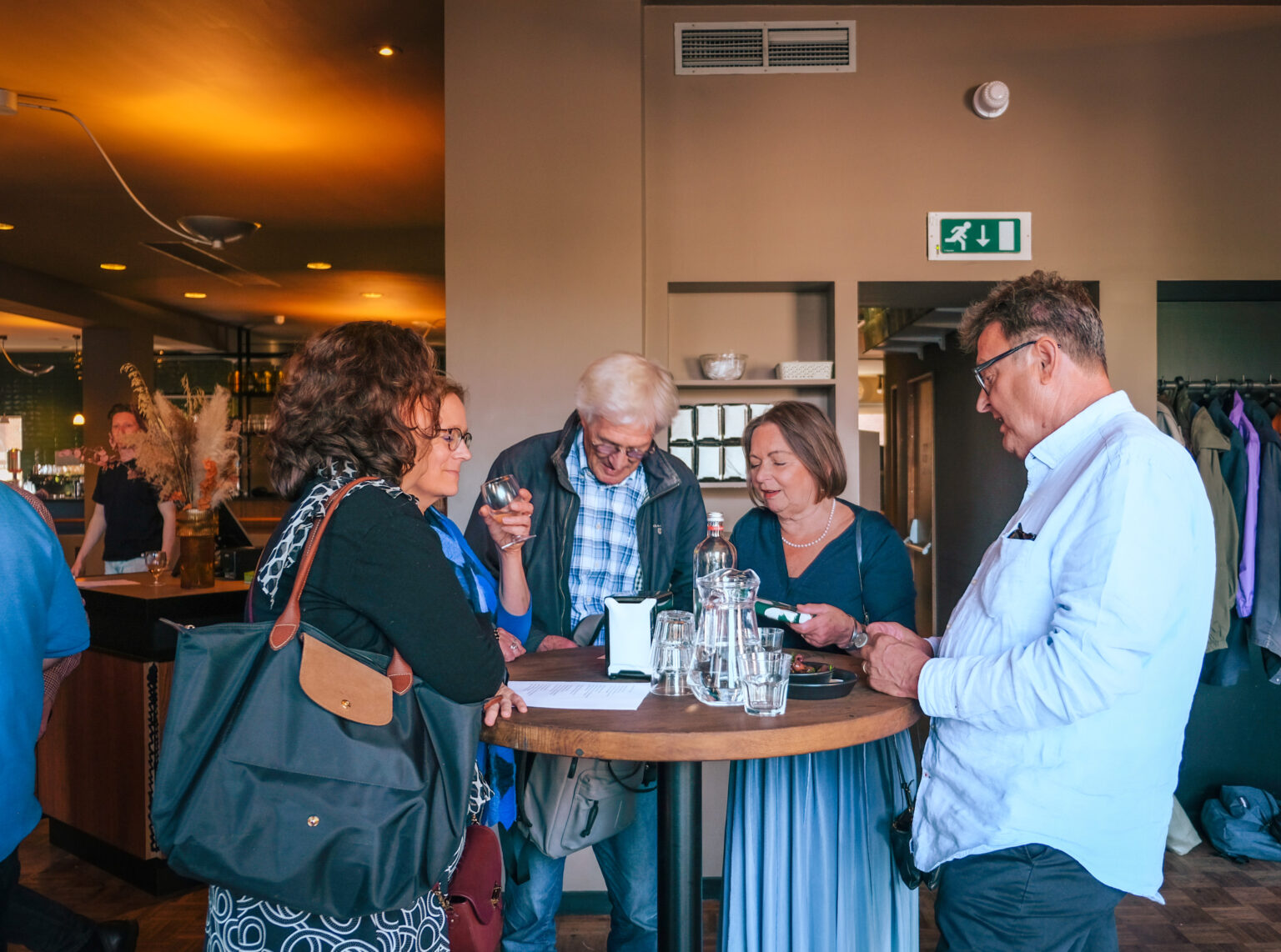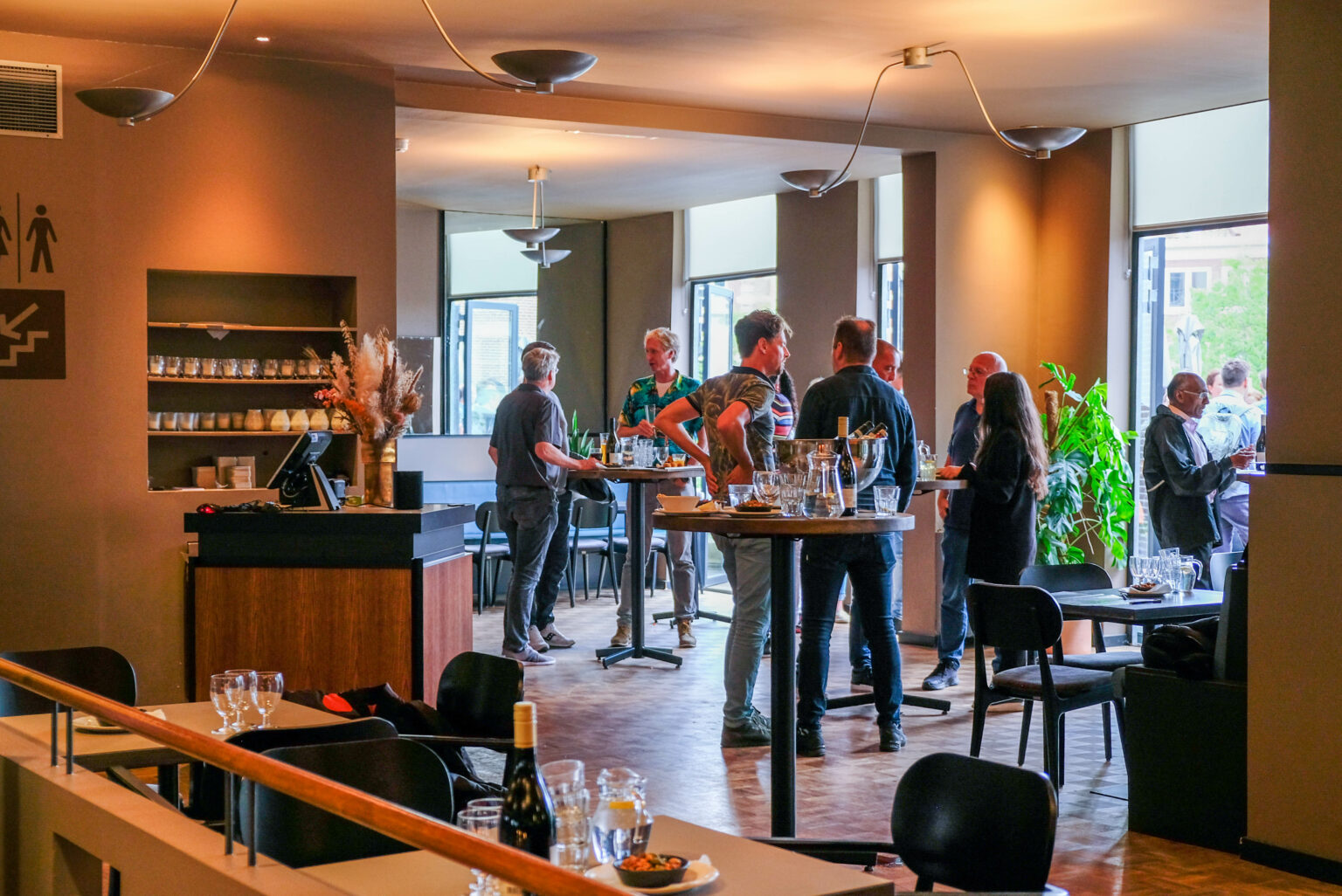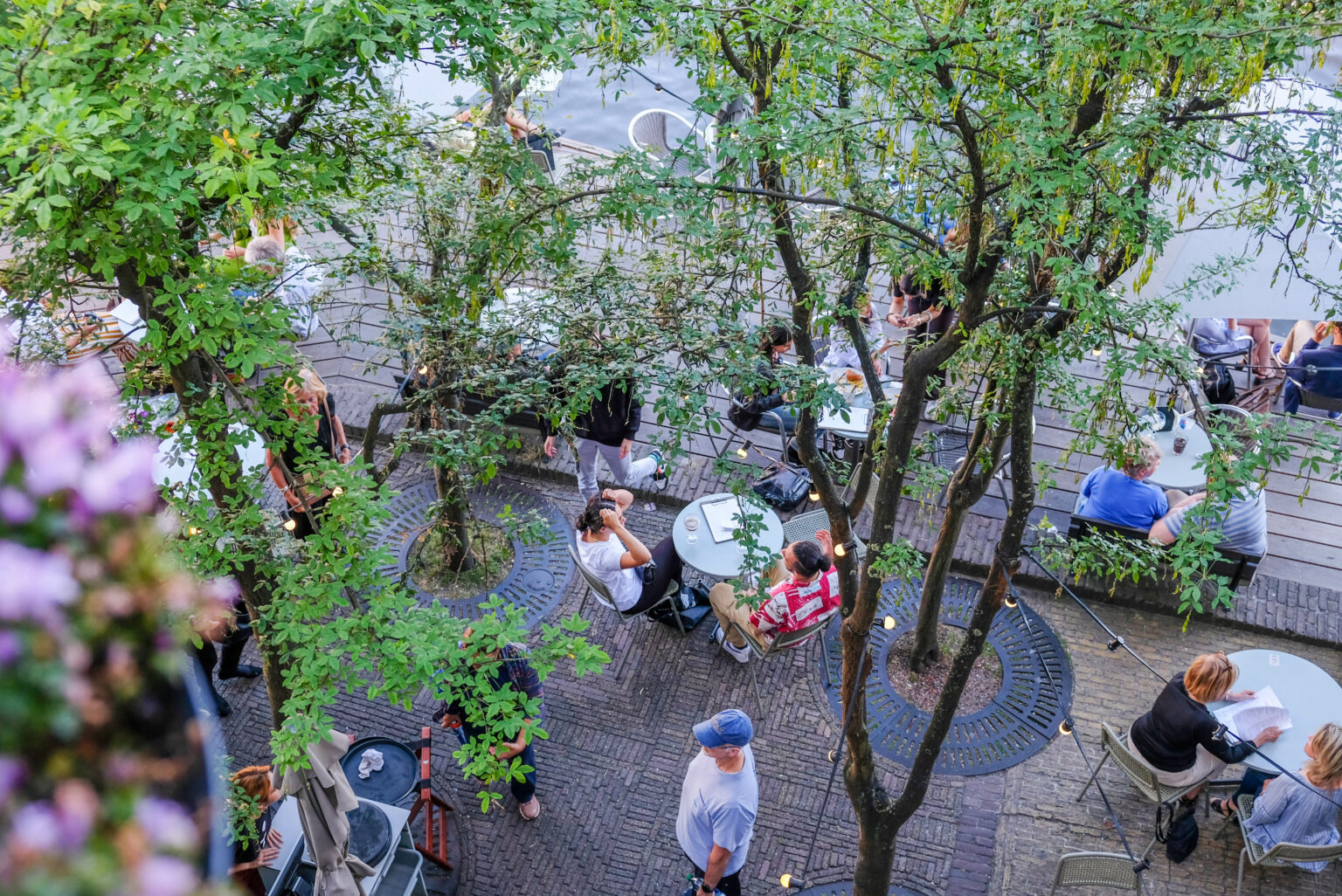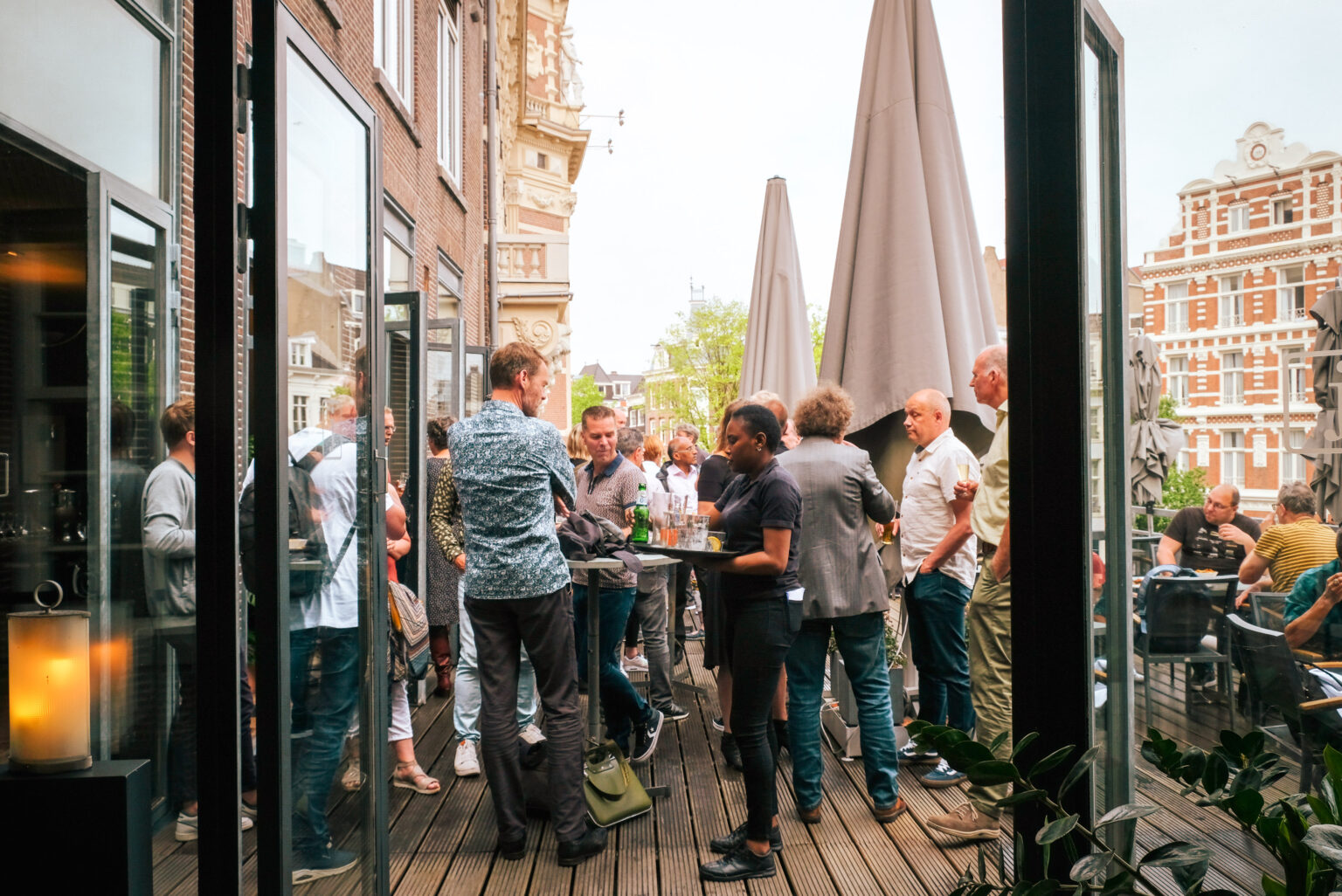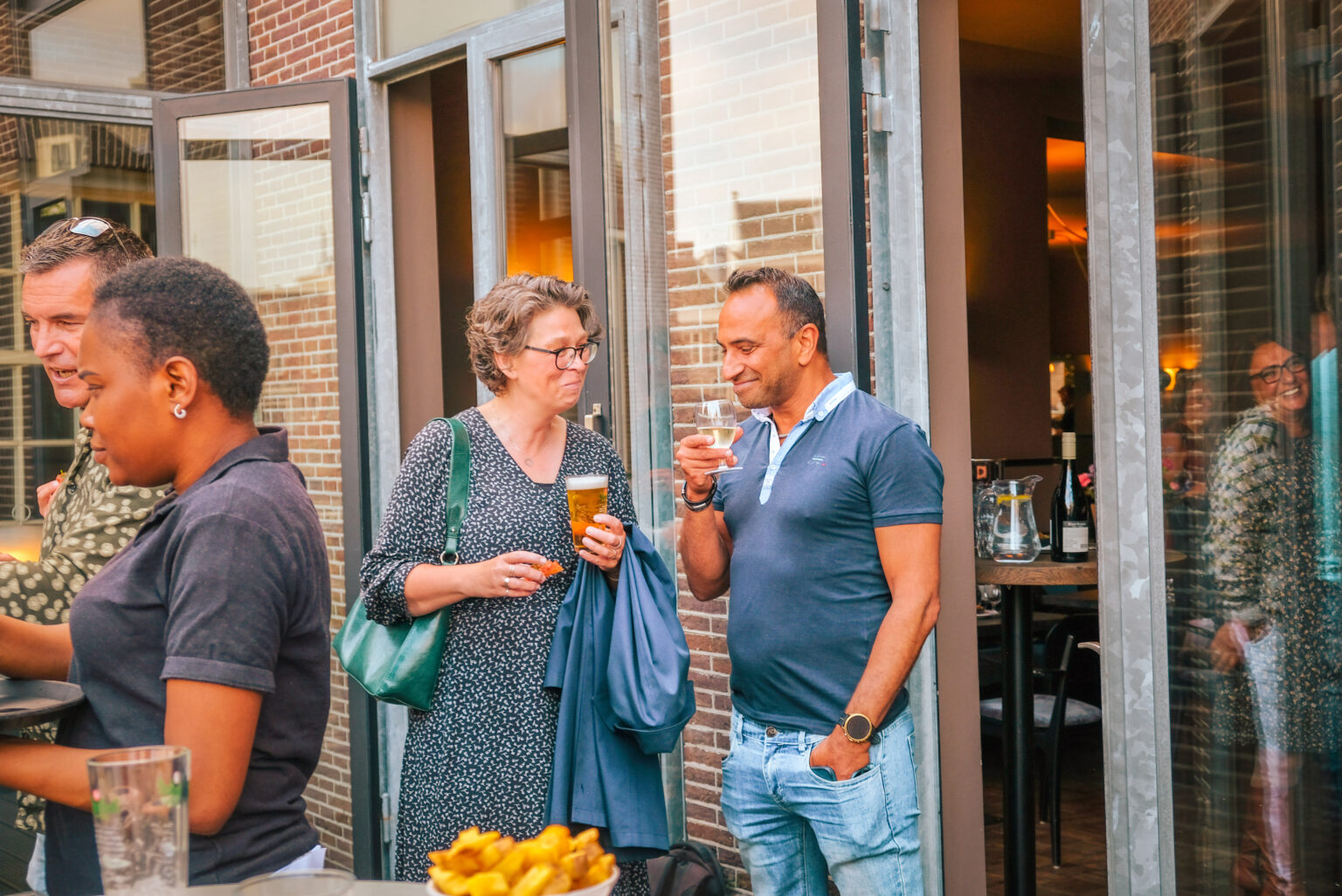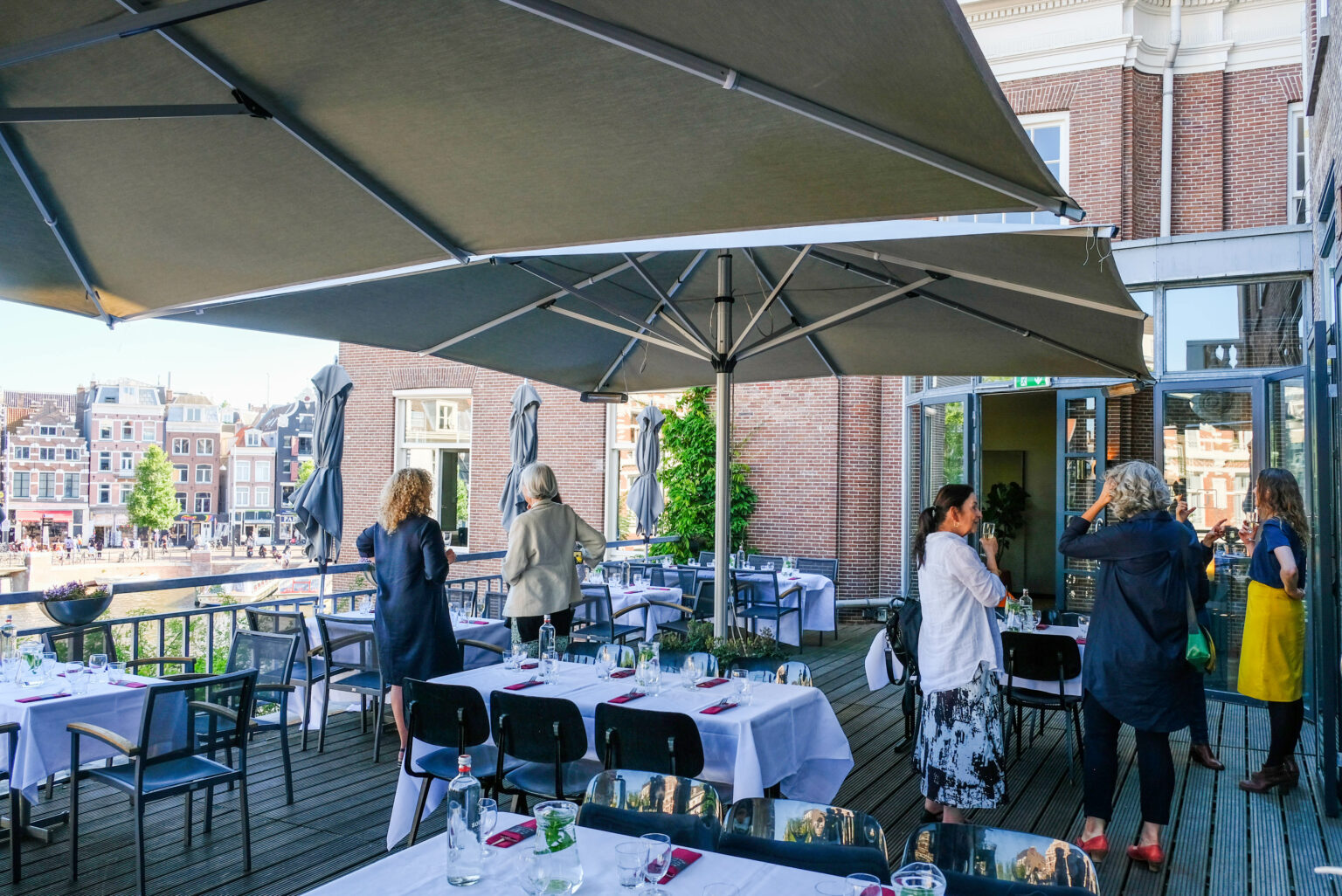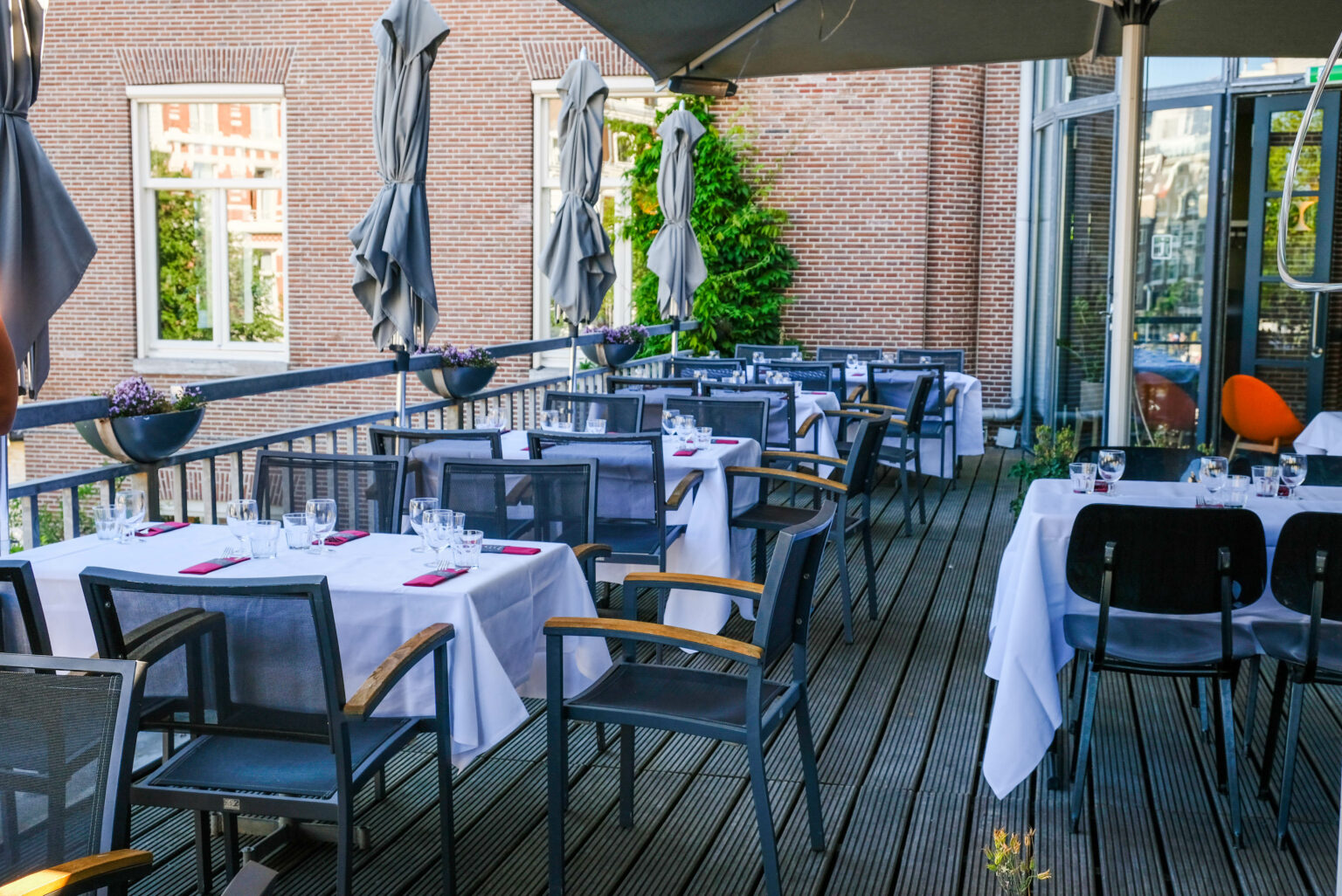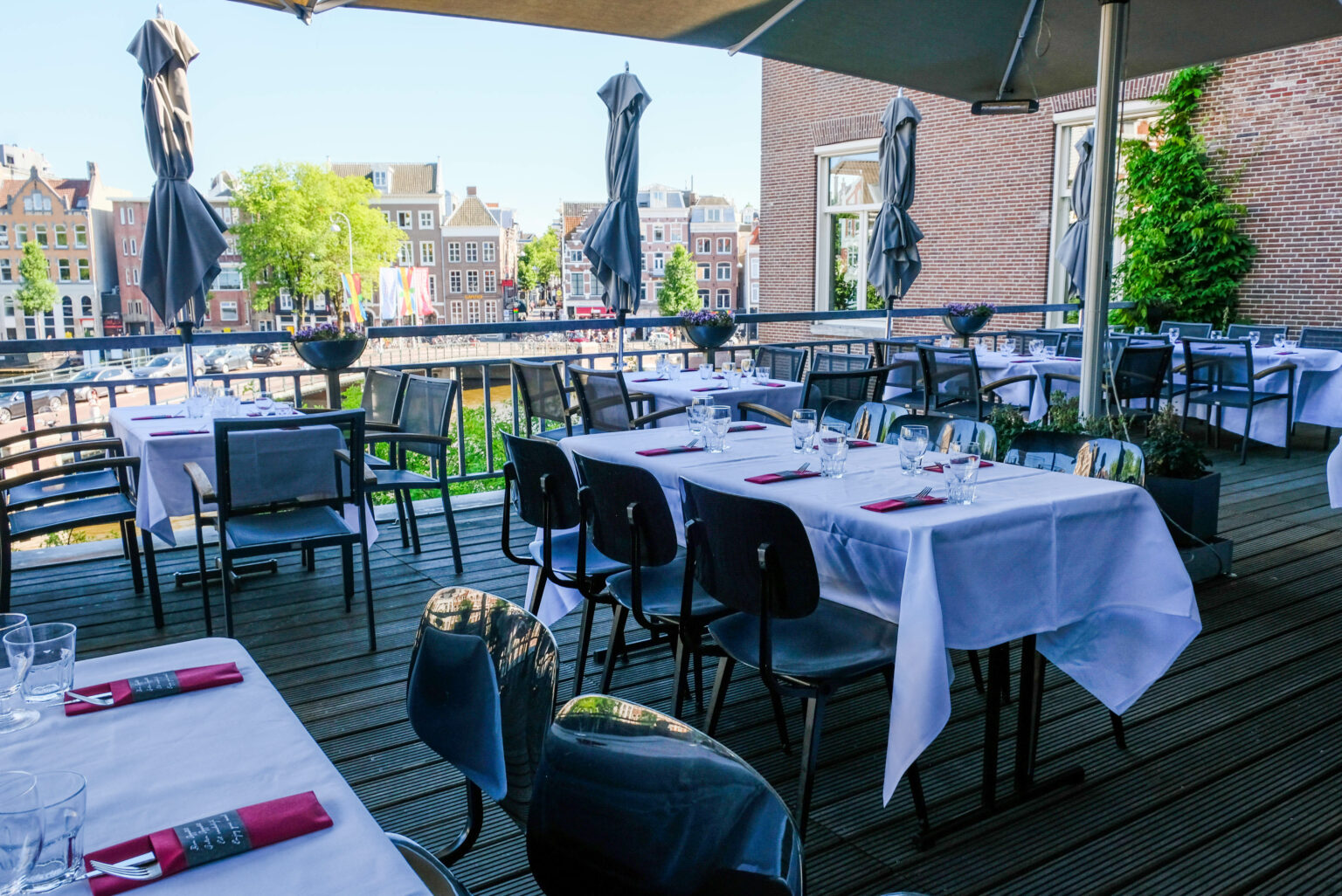 First floor and terrace
The first floor has an accessible character and large-opening glass doors overlooking the terrace. This is a unique venue, as the terrace is directly adjacent to the stunning Amstel river and Amsterdam's city centre. In the summer months the sunny and sheltered terrace is perfect for drinks with groups of up to 200 people. Enjoy the beautiful view and the hustle of the city, a brilliant spot for your event.
The first floor is well suited for large groups and can be transformed to suit your event requirements.
Minimum spend €1250 (on drinks and/or snacks, NO EXTRA RENTAL FEE) , as a downpayment at the time of booking!
Standing: up to 200 persons
Private Dining: 30 to 100 persons (buffet style), see underneath
ONLINE BOOKING/DEPOSIT UP TO 50 PERSONS. PLEASE INDICATE THE EXACT NUMBER IN THE REMARKS SECTION OF THE RESERVATION !